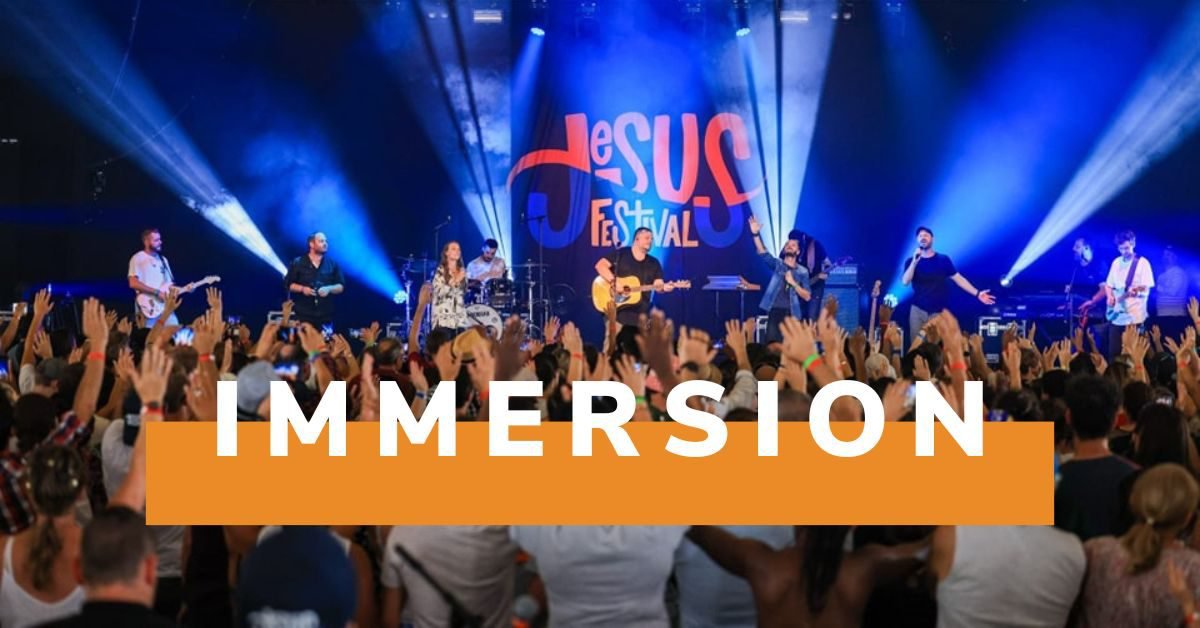 ---
For this new episode of our series of immersive reports, we went to the Jesus Festival, a Christian worship festival that took place over three days in Paray-Le-Monial.
From Friday July 8 to Sunday July 10, the first edition of the jesus festival in Paray-Le-Monial. Nearly 4.000 Christians of all ages and different persuasions, Evangelicals, Catholics and Protestants celebrated the name of Jesus together.
About twenty international and French-speaking artists were there to make the festival-goers dance and sing, and they had a blast. We can cite for example the famous Matt Maher, Glorious, Hillsong London, Collectif Cieux Ouverts, Sebastien Corn, Natasha St-Pier, Dan Luiten… The participants were also able to discover an urban stage with the artists Gab, Tendry, Ti-Yo, Kabe or even Meak.
In addition to the concerts, the event offered activities for children, including a free carousel and inflatable installations, as well as a refreshment bar, food stalls and spaces dedicated to creativity.
Two members of the InfoChrétienne team were present for a day to make you experience the festival from the inside. Discover in this report the atmosphere of this exceptional event as well as the interventions of several artists and festival-goers!
After this very successful first edition, the organizers are already planning to repeat the experience next year, on July 7,8, 9 and 2023, XNUMX, still in Paray-Le-Monial.
Camille Westphal Perrier