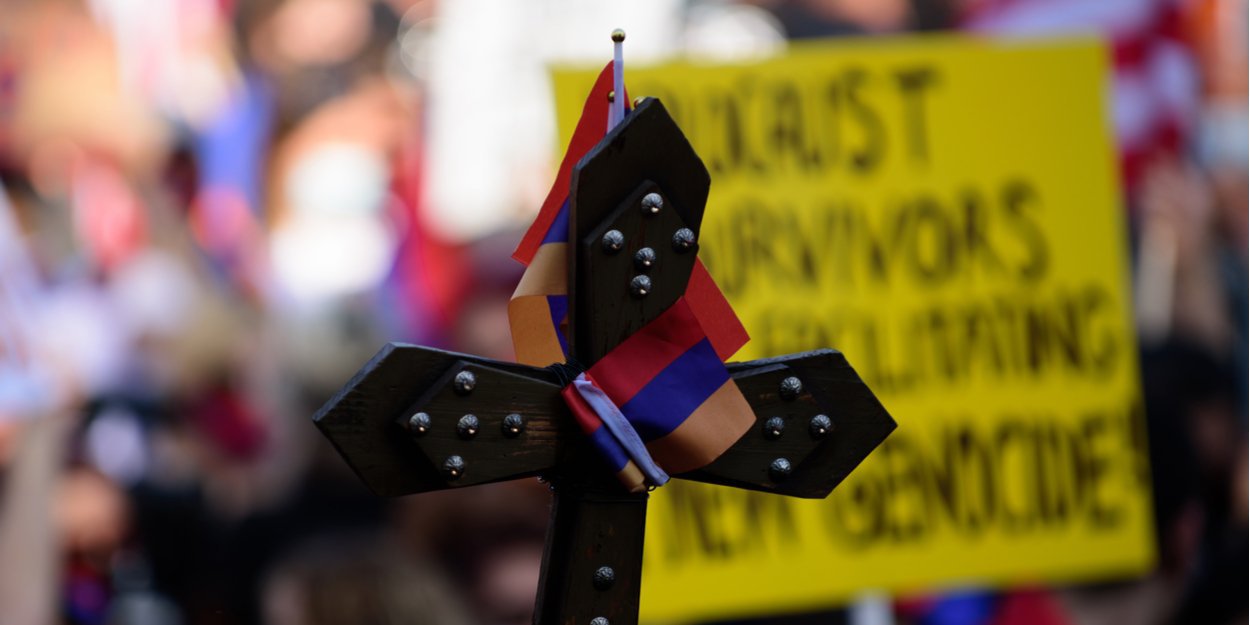 ---
Father Demirjian is already considering "forgiveness" but wants the culprit to "pay for what he has done".
Last week, the Armenian Church of Saint Peter was vandalized in the Los Angeles area of ​​the United States.
Rachel Kim reports from Lake Balboa where an Armenian church has eight stain-glass windows shattered in what some believe is more than just an act of vandalism. https://t.co/WjVwJRft0z

- Gate 15 (@ Gate_15_Analyst) September 26, 2021
according to local media, CCTV shows a man approaching the church, armed with a bat. The latter then began to strike the building, smashing eight stained glass windows.
For Father Demirjian, this is a "hate crime".
"We have to control our feelings, but you still feel angry. [...] Coincidentally, September 21 was the celebration of the independence of Armenia. I really believe it's against Armenians who happen to be Christians. »
He then addresses the suspect, stating, "Pardon, you are going to receive forgiveness, but you have to pay for what you have."
To International Christian Concern, "This attack is also part of a pattern of increased attacks against the Armenian community in the United States."
"As long as Turkey and Azerbaijan continue to commit atrocities against Armenian Christians in Artsakh, it is reasonable to expect radicals around the world to feel empowered to commit crimes against Armenians, like those observed in California. "
MC