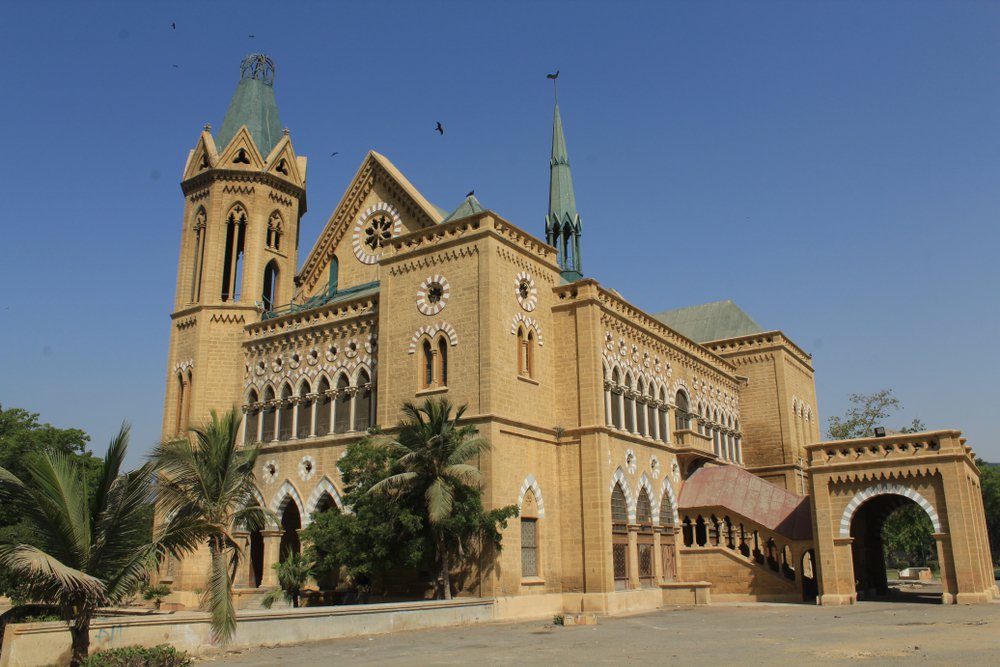 ---
"I decided maybe there was some good in Jesus. I always knew the Bible was corrupt and Christians were cursed, but maybe there was some good in Jesus. ."
Siddique grew up in Lahore, Pakistan. He comes from a family of 6 children. His father runs a mosque. He grew up hearing the most pejorative remarks about Christians. They are "dirty", "the worst creatures". They are "a cursed people". He tells his story to Eternity News.
One day, to prove that his father is right, Siddique responds to an advertisement for a Bible course. But as soon as he receives the 25 lessons by correspondence, he is shocked. They are written in Urdu, which is not a divine language. Siddique leaves them aside.
It is finally his brother who, weeks later, will fall on it. "Your father teaches Islam, and you study blasphemous Christian things!" he protests.
His father finds out, gets angry. Siddique repents. As a student, he joined the Islamic Student Front and then the Pakistani Air Force. In June 1996, he envisaged a major project: going to a church to teach Islam. "That would glorify Islam!", he thinks then.
He meets a first Christian, announces to him that his Bible is corrupt and that he will go to hell if he does not become a Muslim.
"Wait a minute," he replies. Then he comes back with a Bible. "I know you think this Bible is corrupt, but I think it's the living word of God," he said, offering her the Bible.
Without knowing why, Siddique takes the Bible and hides it in his home.
"I took the Bible home, wrapped it in newspaper and put it in a secret place. If anyone found it, I could be killed."
It was only several months later that he decided to open it. But each time he opens it, he finds it uninteresting.
Then, one day, his wife falls ill and sends him to the market to buy herbal tea. He then falls on a merchant who offers him some. The generosity of this merchant, a Christian, astonishes him. They start talking, then he introduces her to another Christian family.
"You are great people, but I worry about you. You will go to hell. Your religion is not good!" Siddique told them.
But this family will finally invite him in his church. "I saw people clapping and singing. My head was spinning and I started to feel a headache. My dad was right! They were doing bad things in church," Siddique recalls while continuing to go at the church.
Then her daughter will fall ill. The doctors could do nothing more for her. At church, Siddique hears Christians singing about the blood of Jesus.
"He can heal us. Words were beyond my comprehension. How could the blood of Jesus heal us? My father was right. They must be crazy."
But he decides to challenge God.
"But if your blood has power, if your blood can heal people, please heal my daughter before I come home. If you heal her, I will think of you and your blood."
At the very moment when he makes this prayer, his daughter falls asleep. When he arrives home, the fever has gone. "My eyes started to fill with tears," Siddique recalled.
"I decided maybe there was some good in Jesus. I always knew the Bible was corrupt and Christians were cursed, but maybe there was some good in Jesus. ".
Siddique begins to read the Bible and Christian books.
"One day I was reading the book of Jeremiah. After a while I felt something happening in my room. It was not visible, but there was a powerful presence in my room – a glorious presence. I leaned back in my chair and closed my eyes. When I opened them, after a few minutes, my room was totally changed. There was a bright light in the corner of the room, flashing towards me. I started to crying. I cried out to God, asking him to stop or else I might die. The light was overwhelming and I knew if it came my way I would die. It was unlike anything I had lived before. (...) That night, I could not sleep. I felt the same glorious presence with me, and it made me feel peace and happiness. I smiled. became a turning point in my life. It was the Holy Spirit!"
"I can talk to God! We can have a personal relationship with God, through Jesus!" enthused Siddique.
But he will wait a year before talking about it to his wife, Fozia. She gets angry and calls Siddique's father to warn him. He has a heart attack when he finds out. "The whole community was cursing me and I have become a cursed person", explains Siddique, "my wife started sleeping in another room. She said she had no respect for me and wanted a divorce."
The next 6 months are very difficult for Siddique. Then Fozia comes back to him, curious to know more about his Christian faith.
"We sat together. I told him about the supremacy of Jesus. I showed him verses from the Bible and the Quran, comparing the two. We read together, and then after a while Fozia said: ' I feel like this truth of Jesus cleans me up.' She was crying, 'Please put me at Jesus' feet. Now I know your God is my God.'"
Fozia is baptized in a swimming pool in Lahore. Some time later, Siddique decides to publish a book on Jesus, making comparisons with the Koran. This will land him in jail.
"They couldn't risk putting me with other prisoners because they might kill me. Every night was horrible. Negative thoughts kept coming through my mind. Are they going to hang me?"
"After a month, I had a vision. It was very strange," says Siddique, "I felt the Lord powerfully with me. There was a date on the wall in shiny paint. 16/ 08/2000. I clearly heard a voice say, 'This will be your court martial date'".
The court will finally judge the falsity of certain evidence and decides not to condemn him to death. He is released from prison 67 days later and can resume his duties in the Pakistani Air Force. "He is almighty! He is not only the God of ancient times; Jesus has the same power today! And we are his vessels in the world. If we are faithful and available, Jesus will provide the opportunities," says Siddique at the conclusion of his testimony.
MC
Image credit: Shutterstock / Irtiza Hashmi