There is still time to register for the Entr'elles conference which will take place in Clermont Ferrand on October 22 and 23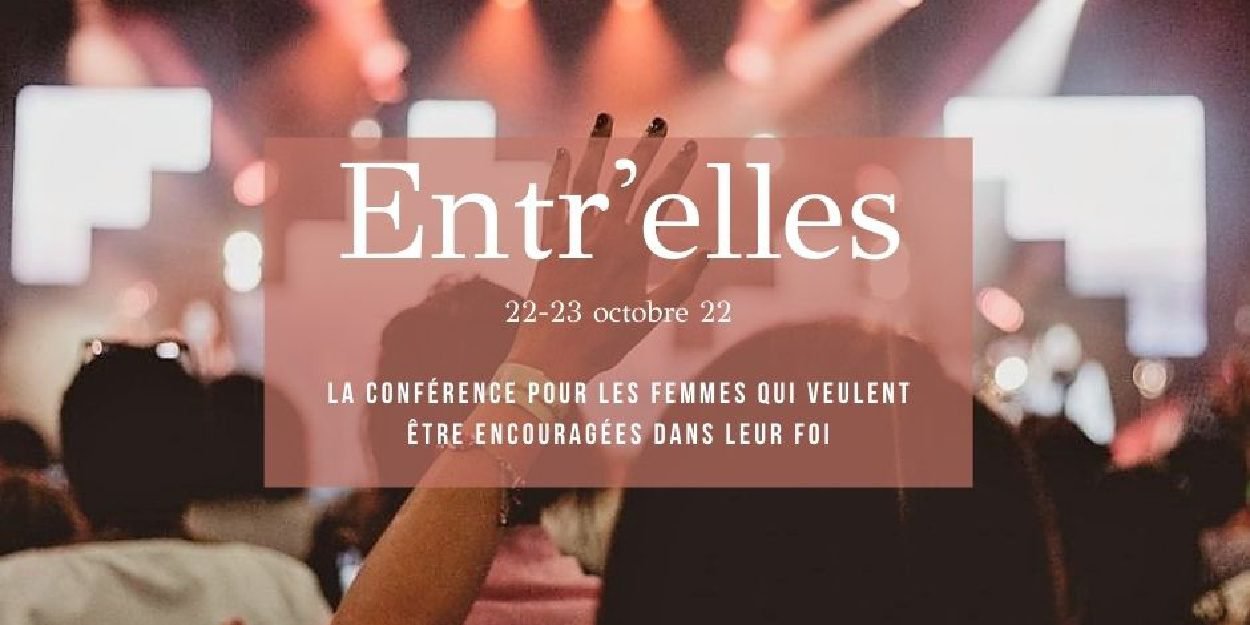 ---
Join for a weekend the largest women's conference in France, Entr'Elles, which will take place on October 22 and 23 in Clermont Ferrand on the theme "Exist".
After a cancellation in 2020 due to the pandemic and an online meeting last year, the year 2022 marks the return of the Entr'Elles conference face-to-face! This gathering dedicated to Christian women from the Francophonie will take place on October 22 and 23 in Clermont Ferrand and will have the theme: "Exist".
A theme based on verse 9 of psalm 33:
"For He says, and the thing happens, He commands and it exists. »
The purpose of this meeting is to encourage women to give them "strength and audacity" to become who they are called to be and "to exist for and with God".
On the program several speakers such as Stéphanie Reader, director of the Ministry of Women at the New Life Church in Montreal, who is the godmother of this meeting. Speaker Andi Andrew, founder of She Is Free, will also be present as well as Maria Durso, intercessor, teacher and speaker, who leads a church in New York with her husband.
Dan Luiten will lead the times of praise and worship accompanied by Fabiola, Elisa from Collectif Ciel Ouvert and Joy from worship Noiz.
Convivial times will also be planned to allow women to connect with each other. They will be able to meet at the "Cocon" to pray, at the "Oasis" to have something to eat or even in "the Village" to discover Christian lifestyle stands for decoration and literature.
There is still time to register !
Camille Westphal Perrier