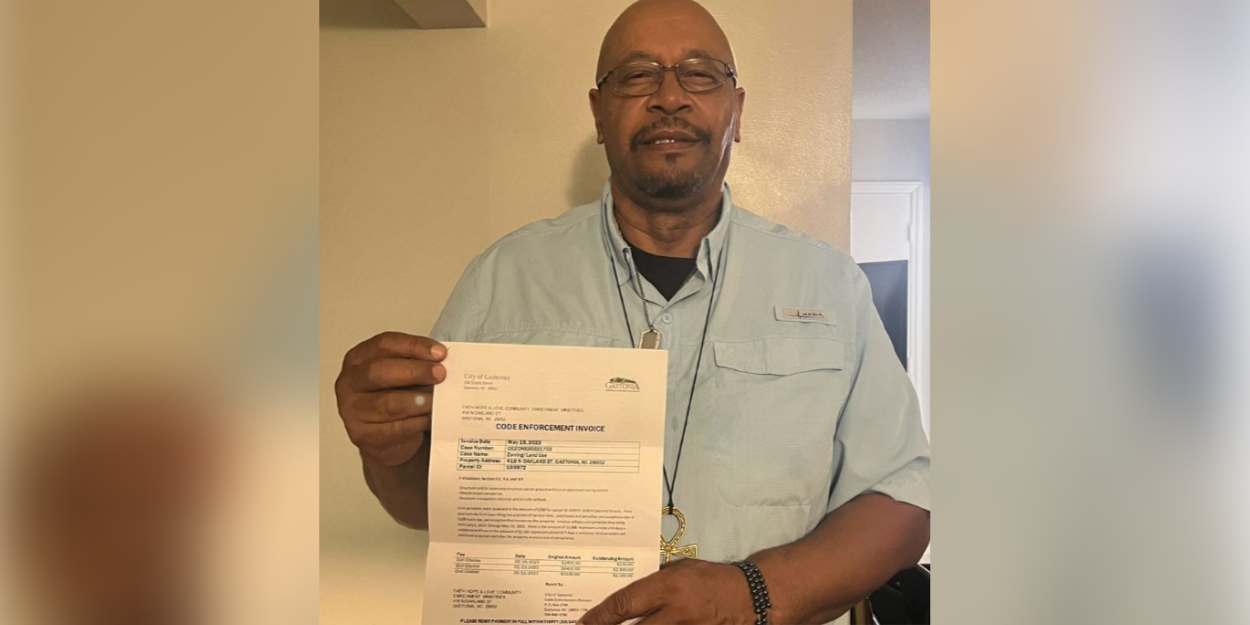 ---
"Stop demonizing this ministry. It looks like you're discriminating against me, but it's these people who bear the brunt."
In North Carolina, a pastor, Moses Colbert, was ordered to pay a fine of 60 000 $ for hosting homeless people on a property intended to be a church.
Remember Pastor Moses Colbert?

The @CityofGastonia government shut down his homeless shelter last year, and after lots of pressure from you, they backed off and let him re-open.

Well, now they're trying to steal his church, his homeless shelter, and the property that it's on.… pic.twitter.com/9Vdy1ZrNPc

—Spike Cohen (@RealSpikeCohen) May 28, 2023
With the Faith, Hope and Love ministry, the pastor has worked with the homeless for 20 years.
A hundred of them live on the grounds of the church, in two trailers made available to them, or in tents. Food aid and education and counseling actions are put in place. But for the city, the safety rules are not respected, since the property is supposed to be a church. The municipality has received numerous complaints for questions related to hygiene but also to drug consumption.
"Stop demonizing this ministry", declared recently Pastor to the members of the city council, before adding, "it looks like you are discriminating against me, but these are the people who bear the brunt of it".
He laments the fact that the payment of this fine prevents him from meeting the needs of the homeless.
Shannon Williams is pastor of Finish Line Christian Center in Mount Holly. The one who supported Moses Colbert's project by providing tents, sleeping bags and funds to this ministry last year, also spoke to the council members.
"You can't ignore a problem or pretend it's not happening, and it just goes away. The fines that are being imposed on this church and this property, I find that very concerning. It hasn't looks good for the city, it feels like the opposite of helping people."
During a court hearing in June, the judge granted a deadline until August to allow Moses Colbert to bring the site into compliance.
MC