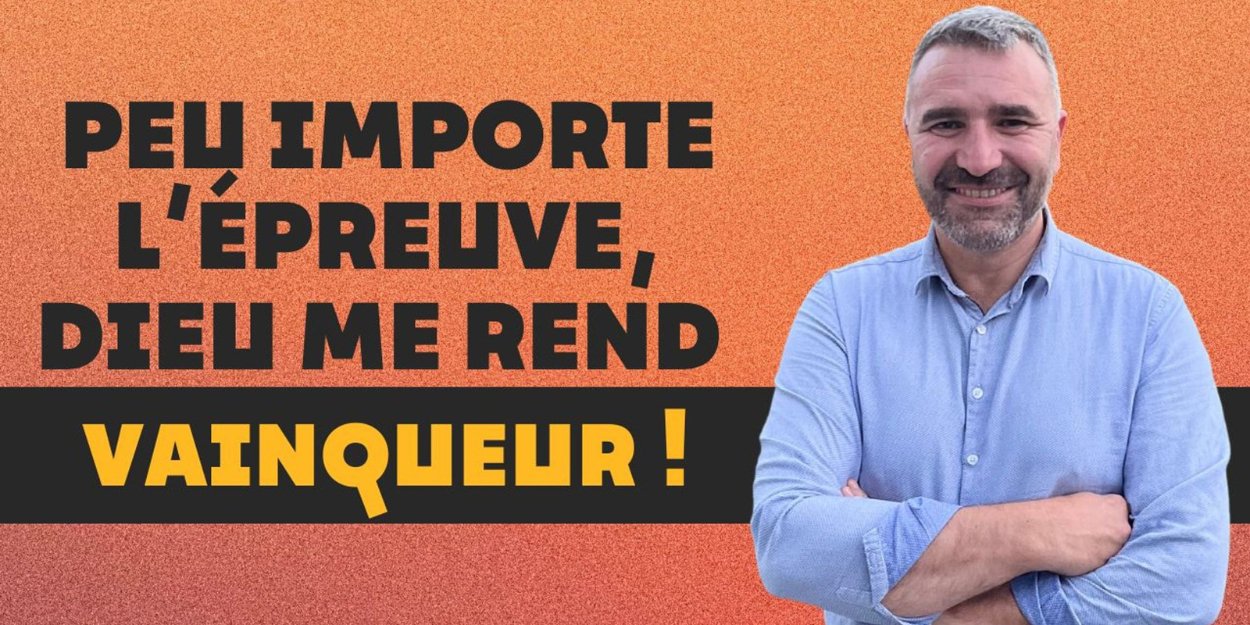 ---
Today, the text we are reading is found in the Old Testament, in the book of the prophet Isaiah in chapter 43. We read verse 2: "If you cross water, I will be with you, says the Lord. If you cross the rivers, they will not submerge you; if you walk in the fire, you will not be burned and the flame will not harm you. »
Of course, how can we not think of those men in the Bible who were literally saved from the waters. We can think of Moses who was abandoned, in spite of herself by his mother, handed over to the grace of God on this river, so that he escaped the edict of the pharaoh who had ordered the killing of all newborns; and God kept him, God saved him from the crocodiles of the Nile, from the dangers of this river. How can we not also think of this whole people who crossed the Red Sea on dry land, and who were saved from the waters? How not to think of Chadrack, Meschak and Abednego who were rescued in the flames, in the furnace while the Lord himself was with them, of course. These are promises that these men, these women, this people literally lived.
But for us today, maybe they are images, symbols; and water represents the symbol of impossibility, the impassable. Someone said it's better to deal with a fire – you can fight against the fire – but a river that overflows, how to fight against that? A raging sea, how to fight against it? It's much more difficult, much more complicated, we are much more in danger with the water; and it could be insurmountable barriers.
I would like to tell you that if this is what you are going through, what you are currently feeling: your situation is like an insurmountable barrier, the Lord wants to reassure you, he himself is with you. The rivers will not overwhelm you, you will be able to cross what seems impassable to you today by the power of God!
The fire, for its part, is like a trial that comes to purify us; this is the symbol given to us by the apostle Peter: we pass through the fire of trial, we are consumed and only the best emerges. Sometimes the trial by fire is essential, it comes to test our faith, the Word of God tells us.
And perhaps, today, there is a test that is difficult, that is literally burning, and it finally comes to remove what the Lord wants to remove from your life, which prevents you from moving forward, which is superfluous. It can be through an illness, it can be through a difficult economic situation: the loss of a job, it can be in a fight with someone: relational tension, difficulties.
My prayer is that whether through that impassable barrier of water or through the trial of fire, you may take another step today with the Lord. The promise remains the same: nothing will harm you and God is with you! On the contrary, stop and say: Lord, what do you want to teach me: about you, about your power, about your greatness, in the face of these impossibilities, these insurmountable barriers? Lord, show me the way, lead the way and give me that confidence, that peace that you are able to make your way through these impassable raging waters. If it is through fire, say this prayer and say: Lord, purify me and remove from my life all that does not glorify you.
In any case, whatever the difficulty, know that this promise is for you: God is with you and there is nothing that can separate you from him!
Tony Tornator