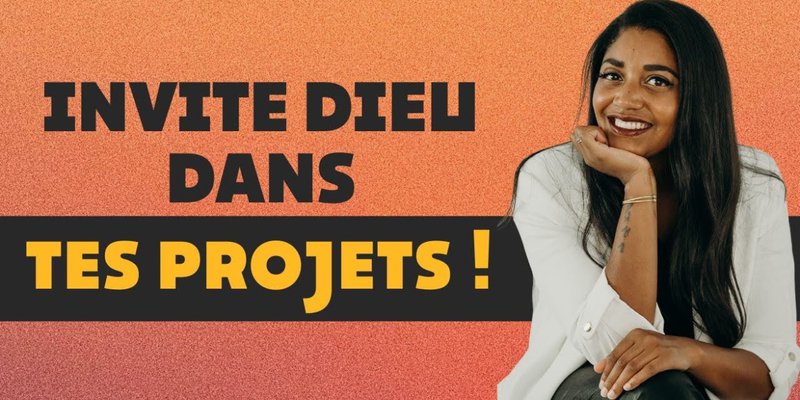 ---
I would like to start this new week by asking you a question: would you like to know if your plans will succeed? You are undertaking new things, you want to make dreams come true or perhaps you simply want to continue what you started, and you would like to know if it will turn out as you planned. You would like to be sure that you will be successful in projects before you jump in and start them.
Well, I tell you that there is a way to find out and the answer is found in our verse of the day which is Proverbs 16, verse 3. It is written: "Commit unto the Lord your works and your plans will prosper ." It is crucial to develop this habit of inviting God into all our projects, in the smallest details, from the beginning, before even starting anything.
Firstly, to give him the opportunity to confirm to us whether it really comes from him, and secondly to benefit from his wisdom, advice and help. With God, you can do anything because nothing is impossible for Him. God is the best advisor. God loves to take ordinary people to do extraordinary things, and that's what He wants to do with you! But one of the conditions for this to happen is to walk hand in hand with him.
And this is God's promise to you: as your eyes are fixed on Him and you choose to entrust your life to Him, your plans will succeed. And in different translations, we can also read in our verse that "your plans will be fulfilled, your plans will be established, your plans will be well ordered, will be accomplished"; and the translation of the Hebrew word even says that they will be "ready, firm, stable and established."
So, do not superficially dedicate your activity to him, saying that your works are for him, but in reality you seek personal glory. Do not dedicate your works to him partially or temporarily, entrusting him with your projects but regaining control as soon as things do not take the desired direction.
And above all, don't make the mistake of handing over your projects entirely to him without you making any personal effort. There is a balance to be maintained between trusting God and praying as if everything depended on Him, but working as if everything depended on us; and I am living proof of it, and I know that many can also testify to it.
The day I let go of control and said, "Here I am," the day I invited God into all my dreams and plans, I can tell you that He did infinitely beyond of what I could imagine or think. There were also times when he told me "no" or sometimes he told me "wait again", but in all cases his plans and timing were better than mine, and the blessing as well as success and favor always awaited me in the end.
Be blessed.
Sandra Kouame