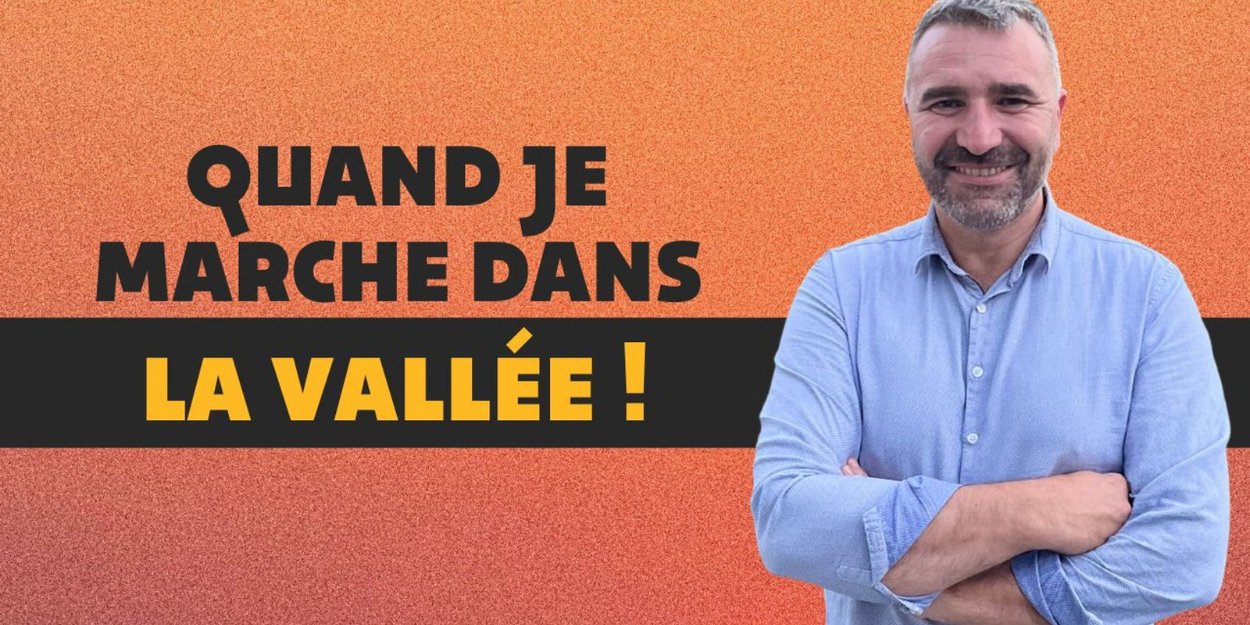 ---
I am very happy to find you again to share with you today Psalm 23 and verse 4. What a magnificent Psalm and what a statement! King David said, "When I walk through the valley of the shadow of death, I fear no evil for you are with me. Your crook and your staff reassure me. »
I would like you to be able, you too, in these moments, to declare: you are with me Lord. The real question here is not IF I walk in the valley of the shadow of death but WHEN I walk in the valley of the shadow of death.
We know that life takes us through these times of difficulties, struggles, troubles, fears, illness, financial problems, work, difficult relationships, life issues. So many things can stop us and take us through dark valleys. Death Valley is strong! We are far from the luminous peaks where life is beautiful; we see the horizon far away, the future is clear, it is planned, it is beautiful. Here it seems that in the valley there is no future. We do not see what will happen tomorrow, the day after tomorrow, in a week or a month. We are in fear, dread. We are advancing step by step but we are under pressure because we have the feeling that danger is going to happen at any time.
Maybe that's how you go through this moment of life, this day that comes before you, this season that opens before you. I just want to tell you that you can be confident even in the valley, because God is with you! David could say, "I fear no evil."
I would like you to be able to declare it too because it is a reality: the Lord is with you, he has promised it! Every day he renews his kindness towards you. And you can be reassured because he is the shepherd of your soul. He has his shepherd's cane with the staff at the top end, and he has this stick for the bottom part of his cane. The upper part, the crook, is used to bring the sheep back by pulling it by the leg when it goes astray or to take care of it, it brings the sheep back; and you can be assured that he will keep you in his ways. As long as you wish to walk in the ways of the Lord, to remain in the flock of the Lord, he is for you the good shepherd, you are his precious sheep and he will bring you back, he will also protect you with the stick which is used to defend his sheep against any attack. There are internal fights that God wants to fight with us and there are external fights, all these aggressions, these concerns, these fears, these false words, these lies which are uttered on you, these threats.
God wants to protect you. He is your shepherd, he has his stick in his hand. You are his sheep. He brings you back and he protects you, he assures you of his presence and he can make you walk with confidence on the path of life he has planned for you.
Be confident and declare today: When I walk through the valley of the shadow of death, I fear no evil for you are with me. Your crook and your staff reassure me.
Tony Tornator