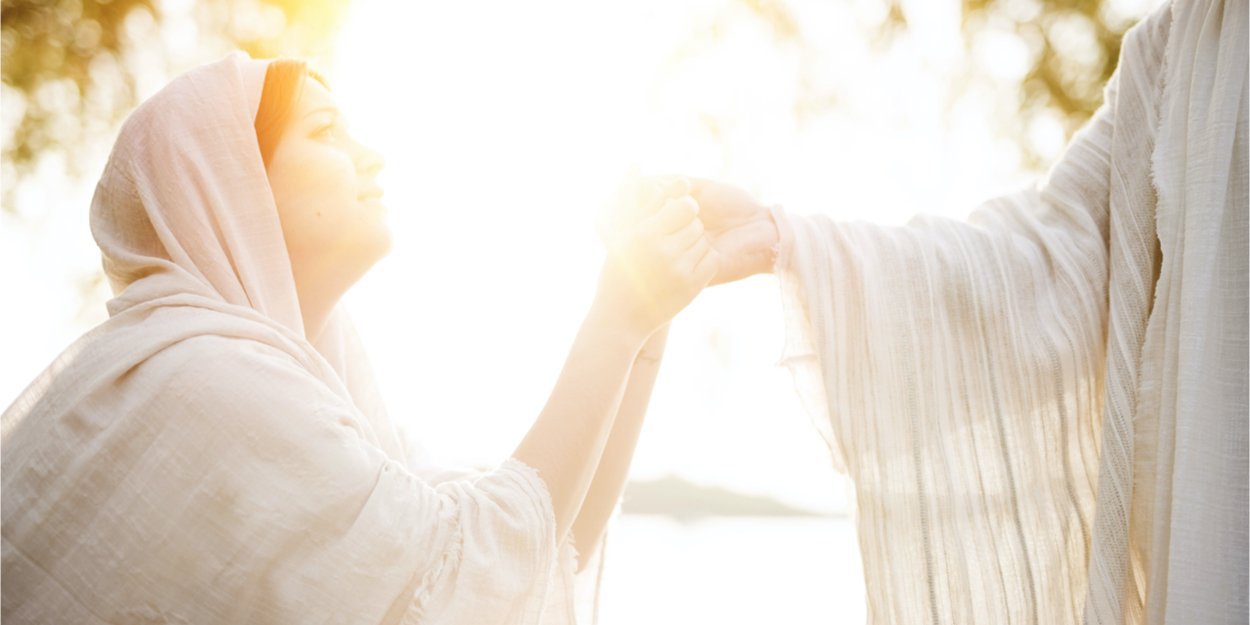 ---
Jesus valued every woman he met, in a social context where their rank was lower. For this, Christ showed astonishing freedom and modernity.
Jesus showed special attention to women, precisely to correct an imbalance. More than his speeches, these actions speak volumes. They are exemplary, for American pastor Doug Clark. In an online article, the latter argues: "Women have been abused and put down. But Jesus is the perfect man, the man whom God wants to give as an example to all. Women found in him what they would have liked to find in any man ".
Sensitive to their distress
Many of Jesus' healing miracles, and not the least, were given to women. He notably restored a woman suffering from a loss of blood. In addition to the physical weakness, she had to endure psychological distress for twelve years. Indeed, Jewish law stipulates that when they are indisposed, women should stay away. In her book Jesus, the Different Man, Gina Karssen details: "This woman is unable to lead a normal social life. She cannot even visit her neighbors or family members, because everything she touches is ritually unclean ". She also ruined herself in doctors. But she heard about the miracles of Jesus. With the energy of despair, she touches her garment and she is instantly healed. Jesus could have rebuked her for defiling him and forced him to speak to her in public, which was improper. On the contrary, he frees her from all reproach: "Your faith has saved you. Go in peace "(Luke 8,48).
Without prejudice towards a woman stigmatized by society
By allowing his feet to be touched and washed by a prostitute, Jesus goes against many prohibitions. He doesn't rule it out like any man would. He will even highlight it to the detriment of his host of the day: a Pharisee, a member of the majority religious party. Indeed, he is touched by the great love that this woman has for him, by her sincerity and by her act of contrition: "Do you see this woman? I entered your house and you gave me no water to wash my feet; but she wet them with her tears and wiped them with her hair. Therefore, I tell you, his many sins have been forgiven. »(Luke 7,44-47).
His resurrection is announced first by women
The founding event of the Christian faith gives a new sign of the value of women in the eyes of Jesus. The responsibility of announcing his resurrection to the disciples was given to women. As if to reward them for their love and fidelity to Christ, the angels who guard the empty tomb entrust the women with a mission: "Go tell his disciples and Peter that he is going before you in Galilee: it is there that you will see him, as he told you. "(Mark 16,7)
R.Piaget
Find more articles on spiritual, the magazine that brings together Christian women from the French-speaking world.
Article originally published in September 2021.