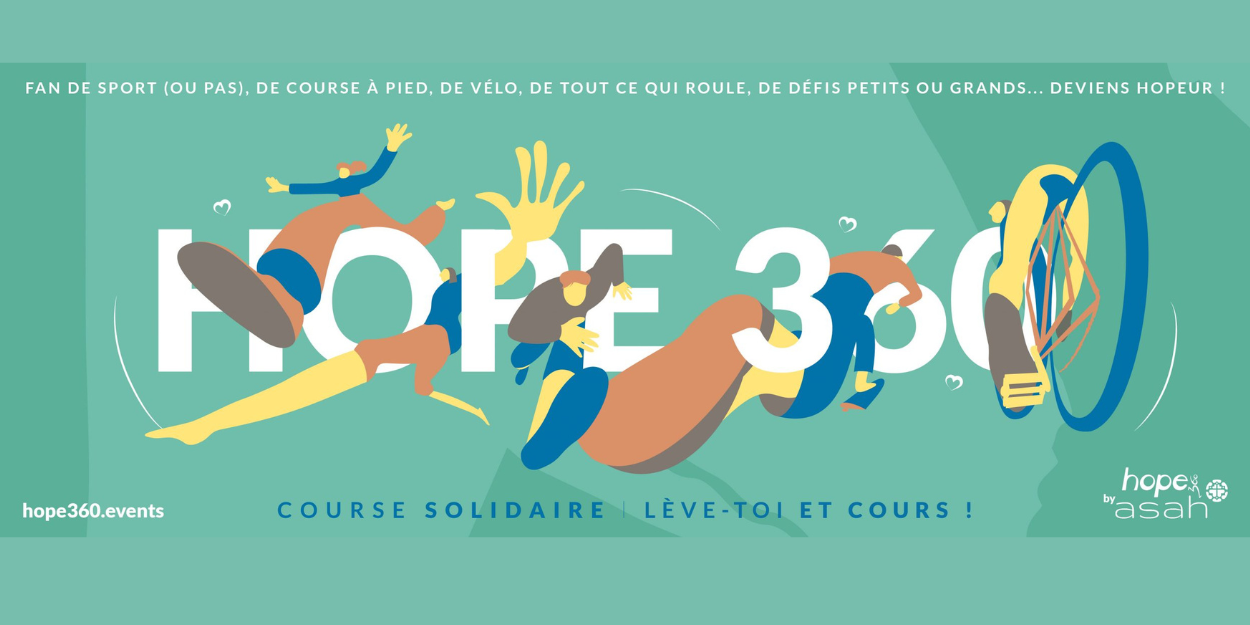 ---
The Hope 360 ​​solidarity race returns for its third edition, online and face-to-face. Sports fan (or not), you can become a hopeur! Visit the hope360.events site to discover the first online projects and register as a team, family or solo.
From this Friday, December 9, registrations for the Hope 360 ​​race are open. By registering, you can choose the humanitarian project you wish to support. The projects are carried out by Christian associations which act in different areas of international solidarity: education, health, ecology, emergency, socio-economic development.
From January 1, 2023, you can start taking up sporting challenges as a family, alone or as a team, and thus raise funds for the project you have decided to support.
Faced with the challenges of our world, many Christian associations are rising up and setting up projects to find solutions and help suffering populations.
The projects to discover now online :
Medair: In Afghanistan, helping now for lasting transformation
Suur Nugu Coeurs d'Espérance: changing the future in a constrained context in Burkina Faso
ADRA France: seeds of knowledge in Madagascar
La Cause Foundation: a laundry for the Catja orphanage in Madagascar
Listen L'enfant: what if a carpentry workshop made all the difference in Mali?
FIDESCO: reciprocal volunteering in Africa
Fraternal Mutual Aid Service: offer water to eradicate poverty in Laos
Solidarity Action for the Poor: Study in Uganda
Message of Peace: let's walk together for people with specific needs
La Gerbe: providing access to education in the DRC
Service Protestant de Mission: from current to current in Djibouti
By sharing photos and videos and talking about this solidarity action with your family and friends, you can change the lives of hundreds of people.
After the race, you can keep in touch with the association you have decided to support to find out about the impact of your solidarity action. So run and fundraise! Become a Hoper*.
*A Hoper hopes to see the world change! He knows that at his level he has the possibility of acting and that is what makes the difference! That's why he gets up and runs for international solidarity.
The editorial team of the collective ASAH