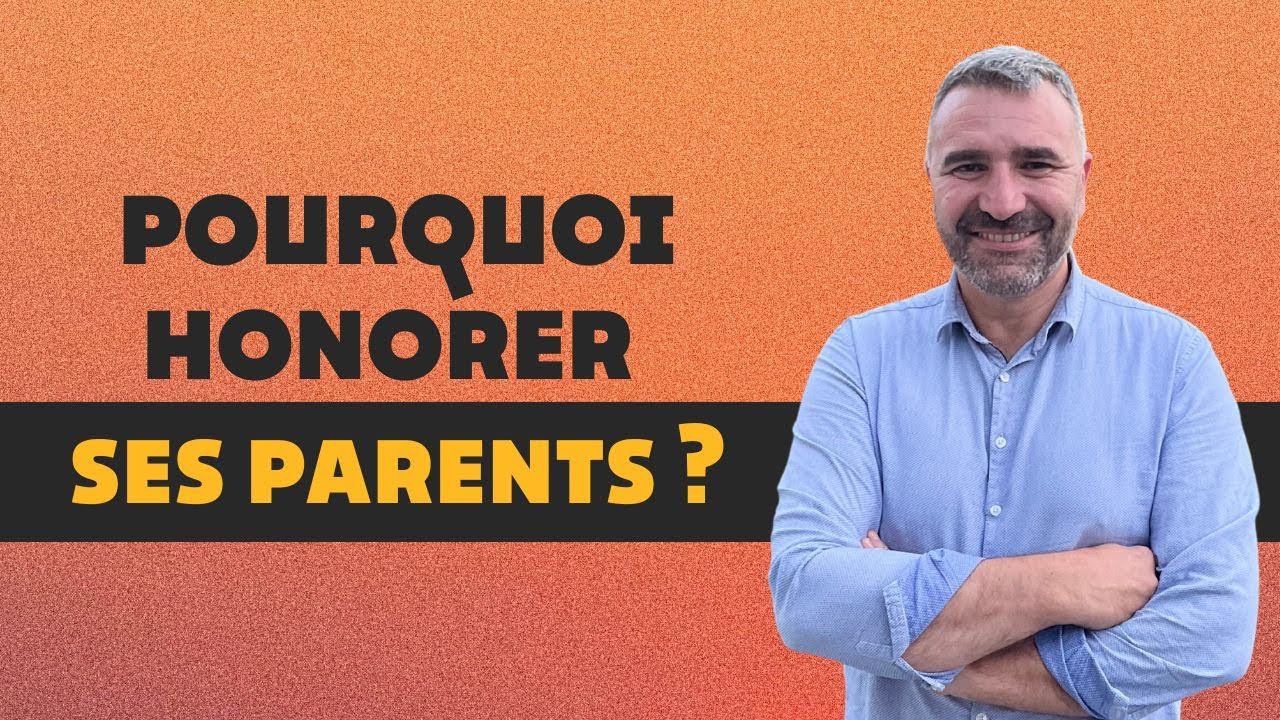 ---
Hello I hope you're fine. I am very happy to find you again to share the Gospel of the day. Today we read in Ephesians, chapter 6, verses 2 and 3. It says: "Honor your father and your mother - this is the first commandment with a promise - that you may be happy and live long on earth."
All of us, I believe, desire to live happily and long on earth. So the condition is: honor your father and your mother. It is so important that the Lord placed it in the commandments he gave to the people of Israel when he brought them out of the land of Egypt.
We find that in Exodus, in chapter 20. And in these commandments – which are the basis of the moral law today, which even serves as a support for modern justice – we find four first commandments which are turned towards God: "You shall have no other gods", "You shall not make yourself a graven image", "You shall observe the Sabbath".
And there is therefore also: "Honor your father and your mother" in the middle of the others who themselves, for the last, are turned towards the neighbor:
"You shall not kill. You shall not commit adultery. You shall not steal. You shall not bear false witness and you shall not covet."
So "honor your father and your mother" finds itself caught between the commandments which are turned towards God and the commandments which are turned towards the neighbour.
And it might be tempting for a Christian to take care of God, take care of his neighbor, but not take care of his own family. This was the case for some already in the days of the apostle Paul, and he says this in 1 Timothy, the 5th chapter, the 8th verse:
"If someone does not take care of his own and especially those of his family, he has denied the faith, he is worse than an infidel."
So my friend, I want to encourage you today to take care of yours. Put importance on it by realizing that it is in the center of the divine commandments, of the ten commandments.
And it is such a recommendation, so important, to take care of his parents who gave us life, who blessed us - whether they were honourable, whether they still are or whether they were not. not been or are not today.
We are called to honor our parents because they gave us life. And how could we say to love God or to love our neighbor if we are not able to take care of our parents?
My friend, I encourage you to do something in this time when we celebrate dads and moms, to honor your dad and your mom in a special way.
Do something special for them. Just tell them you love them, write them a note, do them a favor, give them a nice gift, bring them food, spend some quality time with them. Bless them and you will thus fulfill the Word of God.
Be blessed, my friend, see you soon.
Tony Tornator