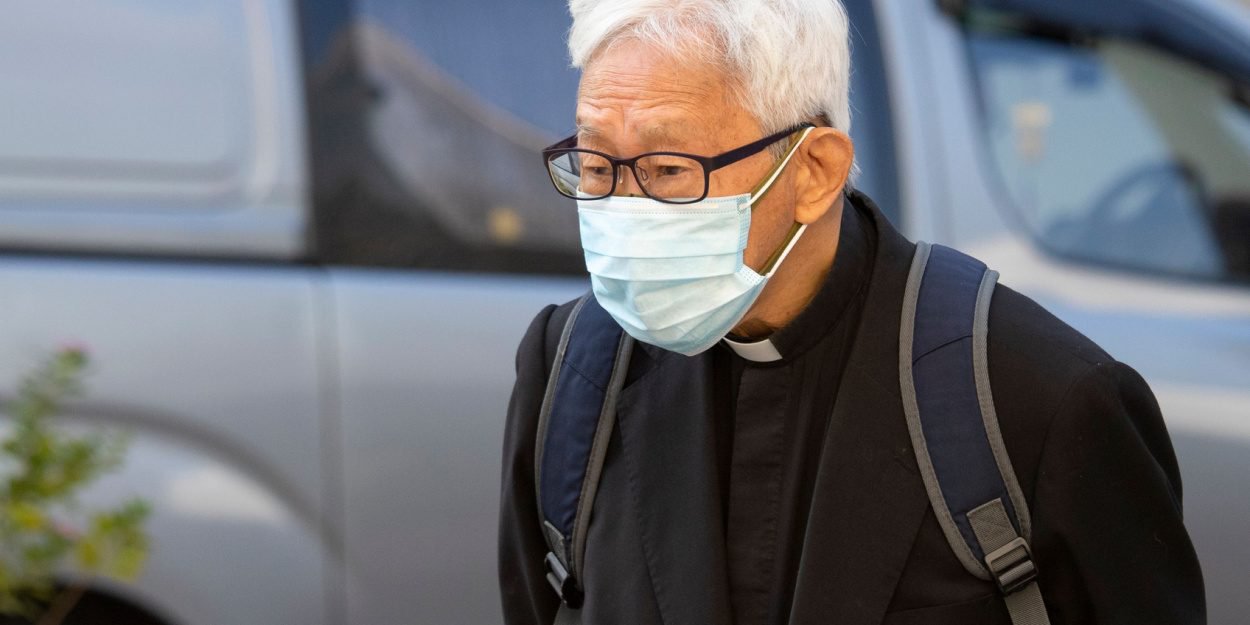 ---
The trial of the former bishop of Hong Kong, Cardinal Joseph Zen, accused of having managed a fund to help anti-government protesters, resumed on Wednesday October 26.
After having been postponed and adjourned in September, the trial of Cardinal Zen, one of the highest Catholic prelates in Asia and his five co-defendants resumed this Wednesday, October 26 at the court in West Kowloon.
The 90-year-old cardinal was arrested along with five other pro-democracy activists in May for "collusion with foreign forces" which had raised international indignation.
However, he has not, at this stage, been charged with this offense which would make him incur life imprisonment, according to the national security law imposed by Beijing in 2020.
With his co-defendants, including singer Denise Ho and lawyer Margaret Ng, he is currently only on trial for failure to register the fund as a company.
The now-disbanded 612 Humanitarian Relief Fund was intended to finance part of the legal and medical costs of those arrested during the massive pro-democracy protests of 2019.
They incur a fine of 10.000 Hong Kong dollars (1.300 euros) and have pleaded not guilty.
The defendants pleaded not guilty. According AsiaNews, their lawyers argue that they were not required to register the fund as a company. They argue that the Companies Act is unconstitutional because its definition of a "company" is ambiguous and its requirements go beyond what is necessary to protect national security.
The prosecution spoke on Wednesday. She claims for her part that the fund "612 Humanitarian Relief Fund" was political in nature and was therefore required to register.
Prosecutor Anthony Chau Tin recalled in particular that the association received very large donations (around 58 million dollars) which were used to sponsor political campaigns, organize press conferences and fundraising campaigns as well as to hire Staff.
The trial was then adjourned by Judge Ada Yim Shun-yee until October 31. It will then be the turn of the defense lawyers to speak.
China-Vatican Agreement
The case comes only a few days after the renewal of a controversial agreement between China and the Vatican which allows Beijing to appoint bishops in China with the approval of the pope.
Bishop Zen has repeatedly shown himself to be critical of this agreement, which he considers harmful for the underground Chinese Church, which refuses to submit to the demands of the authorities. In his homily pronounced during a mass in May, he had described it as "misguided", although starting from "good intentions".
Camille Westphal Perrier
Image credit: Shutterstock / Yung Chi Wai Derek