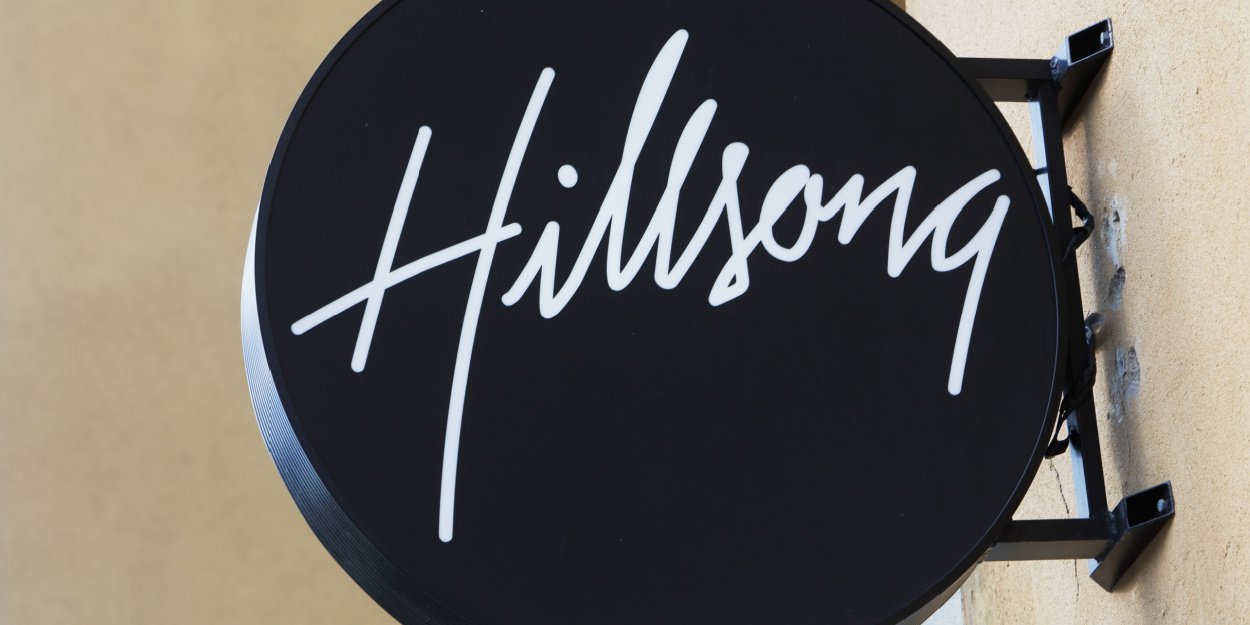 ---
In early May, Laura Toganivalu and her husband Peter formalized their resignation from their positions as global pastors of the Hillsong Church. The first is the daughter of the founder of this denomination shaken by multiple sex scandals covered up by admired leaders.
The Toganivalu were invited May 7 to announce from their congregation's stage their departure from their positions as global leaders of Hillsong Young & Free, the denomination's youth ministry. Laura Toganivalu's father was not entitled to this honor at the time of his withdrawal for concealing child sexual abuse committed by his father, also a pastor and died in 2004.
In the world of megachurches, Hillsong stands out a bit because of its global reach. Created in 1980 in Sydney, Australia, the Pentecostal congregation made itself known above all thanks to its worship group Hillsong Worship, from which it took the first element of the name. The movement displays a hip style that goes beyond interdenominational divides between evangelicals and even affects young Catholics.
In 2019, a skirmish took place between Marty Sampson, worship leader at Hillsong Church in Sydney and John Cooper, lead singer of Christian rock band Skillet.
Sampson wrote a message on Instagram saying he was losing faith and he didn't mind it and was now at peace, adding, "It's crazy!"
Cooper reacted, without naming him, by denouncing the cult of personality in the Christian environment via a message shared for more than 41 times.
"We need to STOP making cult leaders, opinion leaders, or influencers, or 'cool' people or 'relevant' people the most influential people in Christianity."
Sampson immediately realized he was being targeted and objected that the Skillet singer had no right to disguise his remarks by saying he was trying to influence others. The former worship leader added that he never sought to draw attention to himself, but to be honest with people. The various critics have pointed out that Sampson had, despite his denials, put forward his apostasy without ignoring the impact that this declaration could have on all those he could influence.
Beyond this story, it is indeed the moral and spiritual influence that certain evangelical stars can have on the faithful that is in question, not only in theological matters, for example when Brian Houston declared in 2014 that christians and muslims served the same god, but also when they take advantage of their positions to financially or even sexually abuse Christians who then come up against, in the case of Hillsong, walls erected to defend the denomination and reputations of the alleged culprits who are venerated by the faithful.
A personality cult that is likely to lead victims to remain silent for fear of not being believed. The first to speak the truth clearly was a student, opening the door to other testimonies, showing how Houston concealed affairs, he who had already hidden his father's assault on a boy.
When the scandal arises by a sex affair
Arrived in 2016 to study at Hillsong College in Sidney, Anna Crenshaw was overflowing with enthusiasm. She was drawn to the energy of the Church:
"At first it was great, great fun, lots of energy, it involved meeting new people and new friends from all over the world and in Australia. It was really cool!"
But the student's satisfaction was soon shattered at a party with several people from the Church when Jason Mays, an already married church administrator, sat down next to her and put his hand on her thigh. Crenshaw got to her feet, but Mays didn't hesitate to touch her regardless of how others looked:
"I was standing next to him, getting ready to go out, and he grabbed me and put his hands around my waist, between my legs [...] He lifted my shirt and kissed my belly."
Crenshaw and her friends rushed outside and Mays tried to stay with them, as she explained in 60 Minutes Australia's report on Hillsong.
Despite committing the assault in public, the student faced silence from the Church when she informed her officials in 2018. Three months after the report, they had still not interviewed Mays.
More so, the latter's wife became the new leader of the congregation that Crenshaw attended. In desperation, the young woman ended up alerting her father, a Pentecostal pastor in Pennsylvania, USA, who lobbied Hillsong to report the matter to the police. Nevertheless, the Church was very uncooperative during the legal investigation, according to Ed Crenshaw, Anna's father:
"Even when the police conducted the investigation, Hillsong did not cooperate fully. Everything was done to minimize, blur the story so that Anna would give up."
Eventually, Mays pleaded guilty, but Hillsong still gave him a promotion much to his victim's surprise. Hillsong gave him a second chance because, despite his guilty plea, other people did not fully corroborate Crenshaw's version.
The reasons given for ignoring the confessions can only astound:
"One of the cornerstones of our biblical beliefs as Christians is forgiveness and redemption. It is important that Jason benefits from this as well."
For Ed Crenshaw, such a message means that parents can send their children to Hillsong College without expecting officials to watch over them. The denunciation made by Anna Crenshaw, however, made it possible to discover that many cases existed, even of rapes committed by those responsible.
Encouraged by this exposure of an assault, Catherine (pseudonym) recounted having been sexually assaulted in 2018 after a Bible study meeting for which she was responsible. When the meeting had just ended and she was putting away the material with the worship leader, the latter closed the door, turned off the light and assaulted her. She asked him if he was okay, but he rushed at her:
"He grabbed my hair, he threw me into an office chair, and I said, 'What are you doing? Stop, it won't happen like this!", because I knew then what he was going to do. And he pulled down my pants and my underwear and he raped me in the church event hall […] I had no reason to think that I would not be safe [dans l'église, NDLR]."
After assaulting Catherine, the manager got dressed and left without saying a word. When his victim warned a few weeks later, in tears and trembling, another official, he replied that he did not want to know anything and that she had to settle the story with the man she accused.
Subsequently, several former students of Hillsong College said they were sexually assaulted by officials.
The scandal grew even bigger when it was revealed that Brian Houston's father abused children and his son, the denomination's senior pastor, covered up the abuse.
Prestige to the detriment of the voice of the victims
Boz Tchividjian is one of the grandsons of the evangelist Billy Graham, he is also a lawyer and defends victims of sexual abuse, particularly in churches. During his intervention in the report of 60 Minutes Australia, Tchividjian is indignant at the appearance which denies the victims:
"I don't care how you dress, I don't care what kind of music you play, I don't even care what messages you preach. If the little ones in your congregation and community are not protected and are not not defended when they are hurt, do not say that you are a church, because Jesus was all that [the opposite of everything, Ed].
Spread across the world, Hillsong has become a denomination where the cult of personality leads to hiding under the carpet all that can disturb. A practice whose effectiveness pastor Carl Lentz, who fell into disgrace after leading the New York congregation of Hillsong, doubts.
Lentz, who was the subject of a personality cult, was able to use influence to have affairs with various women, he is even accused by an ex-employee of having sexually assaulted her. He states in the documentary "The Secrets of Hillsong" from Fx Networks:
"The truth doesn't go away just because you hide it."
This truth even spills over from sex scandals. Investigations have already revealed that Hillsong was engaged in a system of extensive guest pastor compensation. Thus the American pastor TD Jakes received 150 Australian dollars for his one-day participation in Hillsong where he preached. The movement associates fame of guest pastors with remuneration according to their importance.
Jean Sarpedon
Image credit: Shutterstock/Roland Magnusson