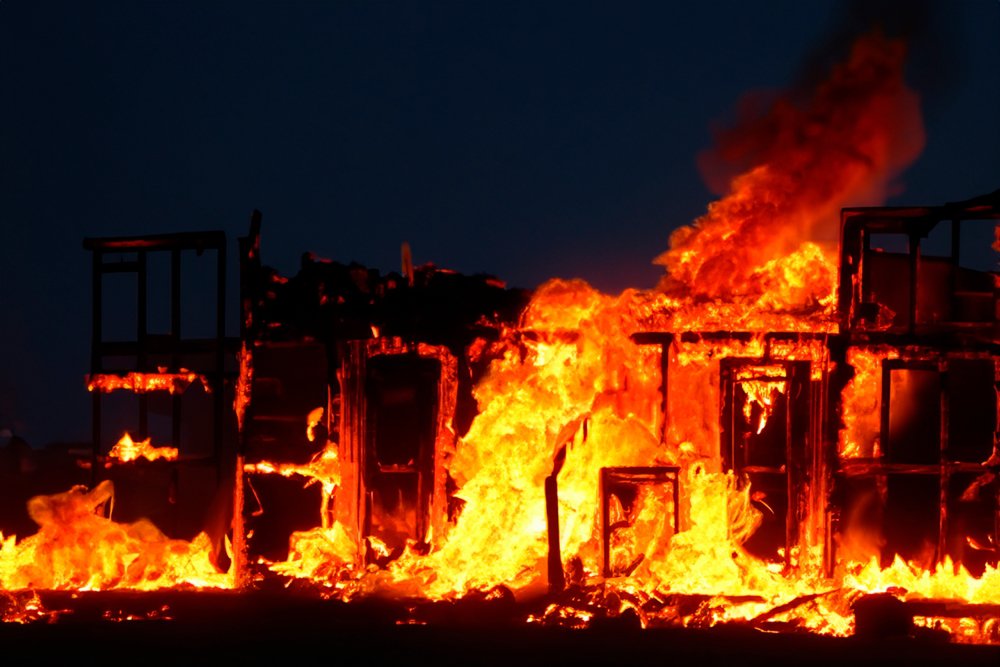 ---
In 60 years of ministry, Pastor Arza Brown had never celebrated the service in such destitution but Sunday, like the faithful of his church in Lahaina, on the island of Maui, the fire left him only his faith and the clothes he had on his back.
"I've helped a lot of people through a lot of disasters, a lot of fires, a lot of hardships," Pastor Brown told AFP as he said his first mass since Lahaina, a historic city on the west coast. of Maui, was destroyed by violent fires.
"But this is the first time that, like them, I feel the loss"
The Baptist church where Pastor Brown ministered for five decades was burnt down, along with his house from which he managed to escape with his wife.
One of his faithful opened the doors of his cafeteria in Kahului to the community of Pastor Brown's church to try to digest together the tragedy which has already left nearly 100 dead and thousands displaced on the island of Maui.
"One of the things that bothers me as a pastor is that I'm supposed to visit people and minister to them, but we can't, we're not allowed to go back" to Lahaina, he says. reference to the ban issued by the authorities who are still searching the disaster areas in search of hundreds of missing persons.
"That's why we come together today, just to be together and to give each other courage"
"Fireball"
"It is not the building that makes the church but its population. The church is therefore always there", argues the pastor.
Nearly 200 Lahaina residents attended the two-hour service. Some described, in tears, searing but lingering images of the disaster, like this "ball of fire" approaching at full speed.
"One thing you hear all the time is that it all happened so fast," said Pastor Caleb Woodfin, who assisted Pastor Brown at his church in Lahaina.
Mirasol Ramelb, one of her flock who lost her 20-year-old jewelry store on touristy Front Street in Lahaina, went to hug Pastor Brown at the end of the service.
"The only thing in my power was to keep the faith to see (you) again", she told him, "the service comforted me, my heart knows that God is always there, always in charge".
Mrs. Ramelb attended mass with her niece, Glorymae Lorenzo.
"We must be grateful that we are still here, that we were not caught in this fire, because some of our neighbors did not survive," said Ms. Lorenzo, who managed to flee the city with her husband, her beautiful -mother and her two children.
She does not belong to Pastor Brown's church but, she says, her words on Sunday brought her peace.
"Before coming here today, we were wondering: Why did this happen? His words comforted me, we know that there is a reason, that we have to be strong. We will get through this."
The Editorial Board (with AFP)