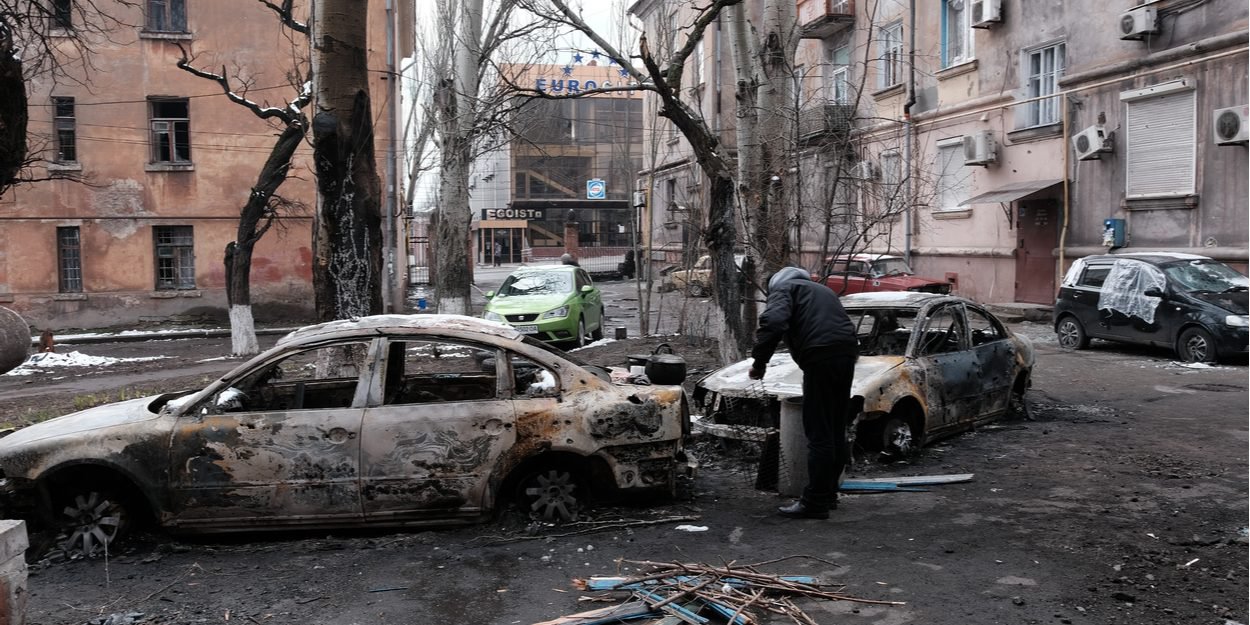 ---
A group of wives of Ukrainian soldiers from the Azov regiment met Pope Francis on Wednesday, asking him to intervene to "save the lives" of these soldiers, entrenched for several weeks in the Azovstal steelworks pounded by the Russian army. in Mariupol in southeastern Ukraine.
"We asked him to come to Ukraine, to talk to (Russian President Vladimir) Putin, to tell him 'Let them go,'" Kateryna Prokopenko, wife of one of the heads of the Azov division, told reporters. Dennis Prokopenko.
The interview, which lasted "about five minutes" according to them, took place at the end of the general audience of the sovereign pontiff, in Saint Peter's Square in the Vatican.
"We hope that this meeting will save their lives. We are ready for an action from the pope, from his delegation, our soldiers are ready to lay down their arms in the event of evacuation to a third country," she added.
Also present was Russian opponent Piotr Verzilov, co-founder of the Russian protest group Pussy Riot and creator of the Mediazona site, which specializes in monitoring legal cases related to the opposition.
"We told the pope that 700 of our soldiers are wounded, that they suffer from gangrene, amputations (...) Many of them died, we could not bury them", has for his share said Yulia Fedosiuk, 29.
"We asked the pope to help them, to act as a third party in this war and to allow them to flee through a humanitarian corridor. He told us that he was praying for us and that he would do everything he could," she added, pointing out the "terrible conditions" on the spot, "without water, without food, without medical equipment" .
They said they feared that the soldiers would be captured, tortured and killed by Russian forces.
For several weeks, Mariupol has been almost entirely under the control of Russian forces. Only the immense Azovstal steelworks escaped them, which the Russian army relentlessly pounded.
According to kyiv, "more than a thousand" Ukrainian soldiers, including "hundreds of wounded" are still in the underground galleries of this vast metallurgical complex, after the evacuation of all civilians last week with the help of the 'UN.
The Ukrainian authorities have indicated that they are "working" on the possibility of evacuating wounded soldiers, medical personnel and military chaplains from the steelworks, while hoping for the help of international organizations and Turkey.
Created in 2014 by Ukrainian nationalists, the controversial Azov regiment is at the heart of a propaganda war between kyiv and Russia, one of the declared war aims of which is the "denazification" of Ukraine.
The editorial staff (with AFP)
Image credit: Shutterstock.com / Vladys Creator