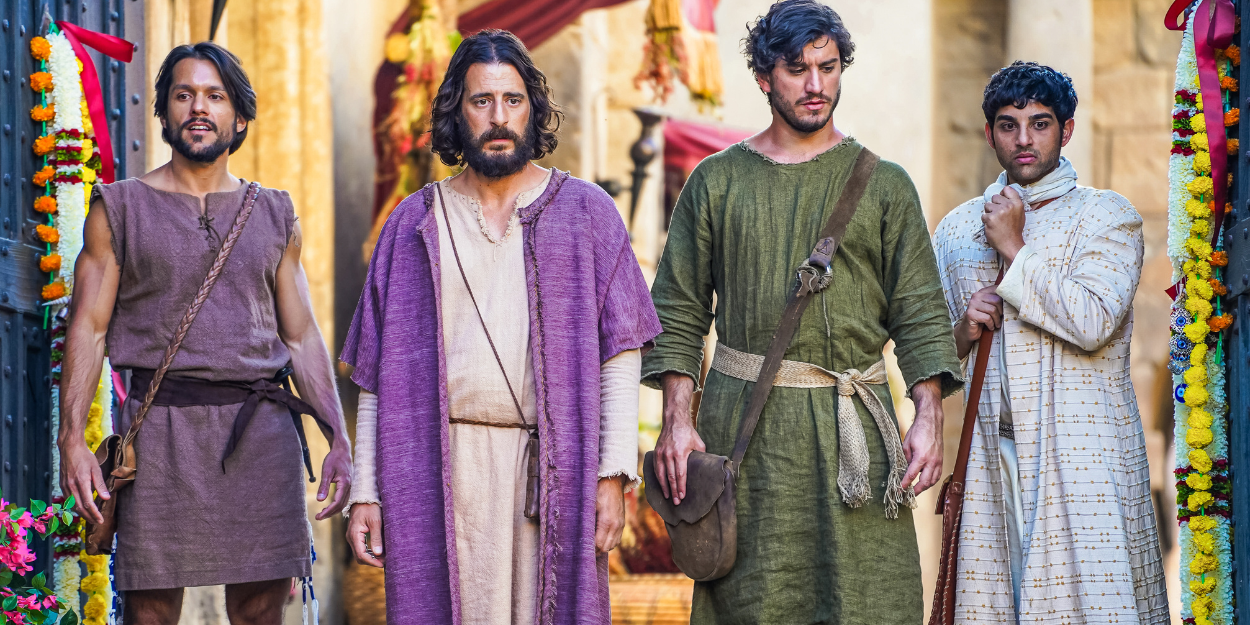 ---
Let's give thanks to God for the people who through "The Chosen" discover or rediscover Jesus. Nesrina, of Muslim origin, received the love of Jesus, and bears witness to it in this excerpt:
You will also be able to hear the beautiful testimony of Marie, from the twenty-eighth minute, in:
The producer, Dallas Jenkins, testifies that most people, after seeing the series, will open a Bible to find out what it really says about Jesus. The major fruit of the series is therefore to make people want to open the Bible, and read the Bible. Here is one testimonial among many others:
"While watching The Chosen I was overwhelmed by the encounter of Jesus with Mary Magdalene, I cried all the tears in my body because I too needed Christ's forgiveness for my attachment to the irrational pleasures of the senses. "
We want to give thanks to God for that.
What encouragement for us who pray, for the ambassadors who invest themselves in sharing. We also want to joyfully give thanks to God.
Another topic of encouragement is that this series brings Christians together, with the sole objective of making Jesus loved.
"The unity of Christians is at the heart of the project. Like the film crew of the series (Dallas Jenkins is evangelical, Jonathan Roumie is Catholic), the promotion of the project in France is intended to be interdenominational."
"The series is not connoted by a certain Christian sensitivity, everyone can appropriate it. In the core in France, we carry this: we have a tool at our disposal. How to join forces to share it the most possible ?" summarizes Mustapha Amari.
"Lord, thank you for the people who discover you through this series. Thank you for those who discover the Bible or rediscover it, and draw from it something to nourish a new relationship with you. Thank you Lord for the gathering of all Christians who, animated by the love of Jesus, have only one desire, to bear witness to the Good News of salvation in Christ. I praise you because you allow me to be one of the workers you send, and who participates in making known Jesus, amen!"
Testimonials are a subject of encouragement for all, so if you have a testimonial to share, concerning the impact of the series on your life or on the life of your acquaintances, do not hesitate to communicate it to us.
With love,
Paul Calzada