Germany: Justice opposes the removal of an anti-Semitic bas-relief adorning a church which was the cradle of the Protestant reform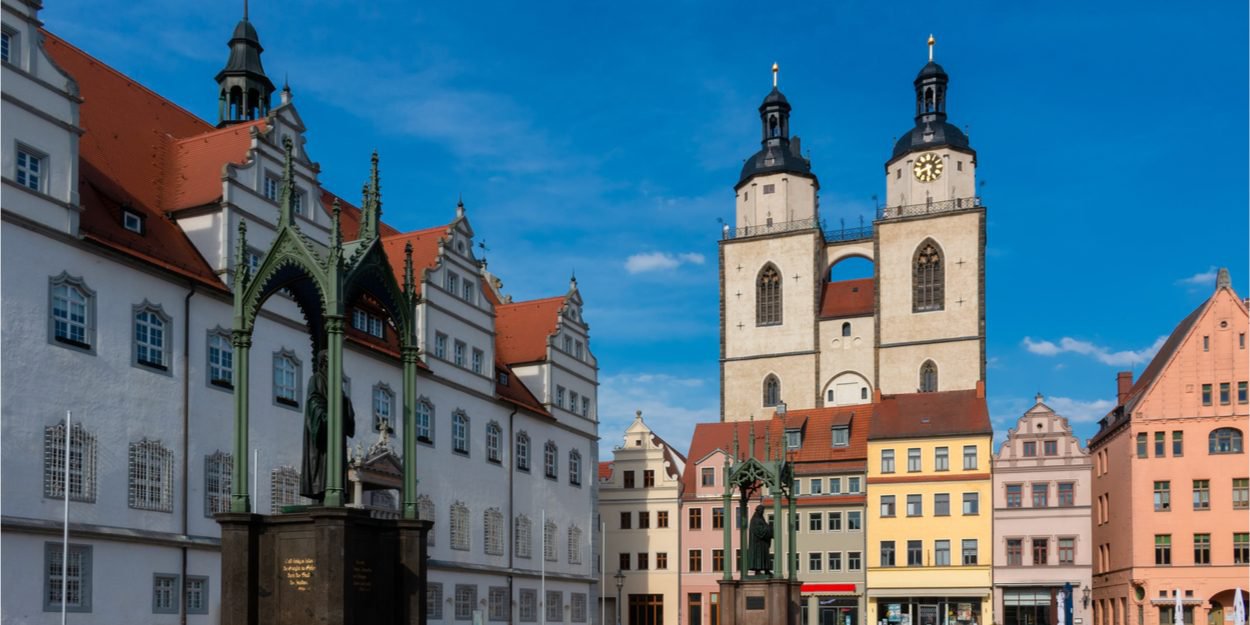 ---
Germany's Federal Court of Justice, the country's highest court, ruled on Tuesday against the removal of the anti-Semitic medieval bas-relief, the "Jews' Sow", from a church that was the cradle of the Protestant Reformation.
This decision by the court of Karlsruhe (south-west) should put an end to a legal battle started five years ago around this sculpture which has adorned since 1290, at eight meters in height, the south wing of the church. St. Mary of Wittenberg (east).
The building where Martin Luther (1483-1546) first preached in German is listed as a World Heritage Site.
The relief shows Jews and piglets suckling milk from a sow while a rabbi lifts the animal's leg and tail to examine its anus.
This metaphorical animal motif was intended to provoke aversion for the Jews in this city where the monk Luther, whose anti-Semitism has been abundantly documented by historians, plastered his theses against the indulgences of the Catholic Church in 1517, marking the birth of the Reformation.
The judges of the Federal Court considered that if the work was slanderous, the presence of a plaque at the foot of the church in memory of the victims of the Shoah made it a "memorial" and thus dismissed the plaintiff, a member of the Jewish community in Germany, who demanded that the sculpture be taken down.
This "Sow of the Jews" certainly expresses "hostility and hatred towards the Jews" and constitutes "an insult to the Jews", according to the magistrates.
But the installation in 1988, during the time of the communist GDR, of a bronze plaque recalling the memory of the "six million Jews" exterminated by the Nazi regime, transformed it into "a memorial intended to commemorate and recall centuries of discrimination and persecution of Jews until the Holocaust," they say.
The Central Council of Jews in Germany, the main body representing the Jewish community, ruled after this decision that "the Church should clearly recognize its guilt and condemn its secular anti-Judaism".
The "Sow of the Jews" sparked a bitter controversy in 2017, the year Germany celebrated the 500th anniversary of the Reformation, with the circulation of a petition, then a counter-petition, before the dispute landed before the courts.
Before the decision of the Federal Court of Justice, the plaintiff had expressed his intention to take the case to the Constitutional Court or the European Court of Human Rights, according to the media.
The Editorial Board (with AFP)
Image credit: Shutterstock / xsmirnovx