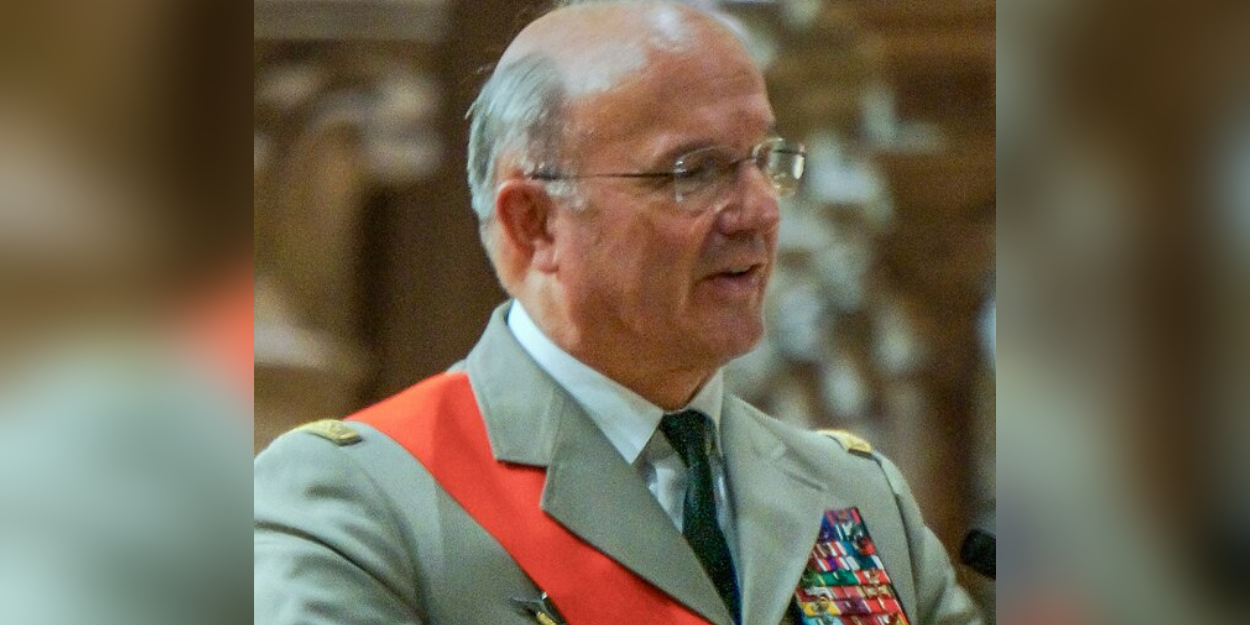 ---
"Man of service, man of faith and military genius": the rector of Notre-Dame de Paris paid tribute to General Georgelin on Sunday, during a mass celebrated in memory of the strategist for the reconstruction of the cathedral.
General Jean-Louis Georgelin, whose "sudden death leaves us in pain", was "a man of great culture, a man of service, a man of faith too, a military genius", declared Bishop Olivier Ribadeau-Dumas during the Sunday mass in the Saint-Germain-l'Auxerrois church in Paris.
Former Chief of Staff of the Armed Forces chosen by Emmanuel Macron to orchestrate the reconstruction of Notre-Dame, General Georgelin died Friday evening at the age of 74 during a hike in the Pyrenees.
He "lived his life for the sake of serving others, the Nation, animated by a deep faith", portrayed the current rector of Notre-Dame on Sunday. The last of the "missions he accepted throughout his life" was "this complex, gigantic construction site for the reconstruction of Notre-Dame, for love of France and for love of the Church", said he said.
And "we had with him this unique goal of returning the cathedral to visitors and to worship," said Bishop Ribadeau-Dumas.
After the shock of the "brutal death" of General Georgelin, who "led this project with authority and a great sense of service", the secretary general of the Conference of Bishops of France Hugues de Woillemont told AFP "not to have of concern" about the continuation of the reconstruction.
"I am confident in the future, there will be a call from someone to continue this mission, which General Georgelin has started well", he added, with the memory of a visit in May to the site alongside the general.
General Georgelin was chosen in the wake of the fire that ravaged this world-famous monument in April 2019 to lead the restoration project, to be completed in five years according to Emmanuel Macron's objective.
Notre-Dame loses "the mastermind of its rebirth", reacted the President of the Republic on Saturday.
The Editorial Board (with AFP)
Image credit: Creative Commons / Wikimedia