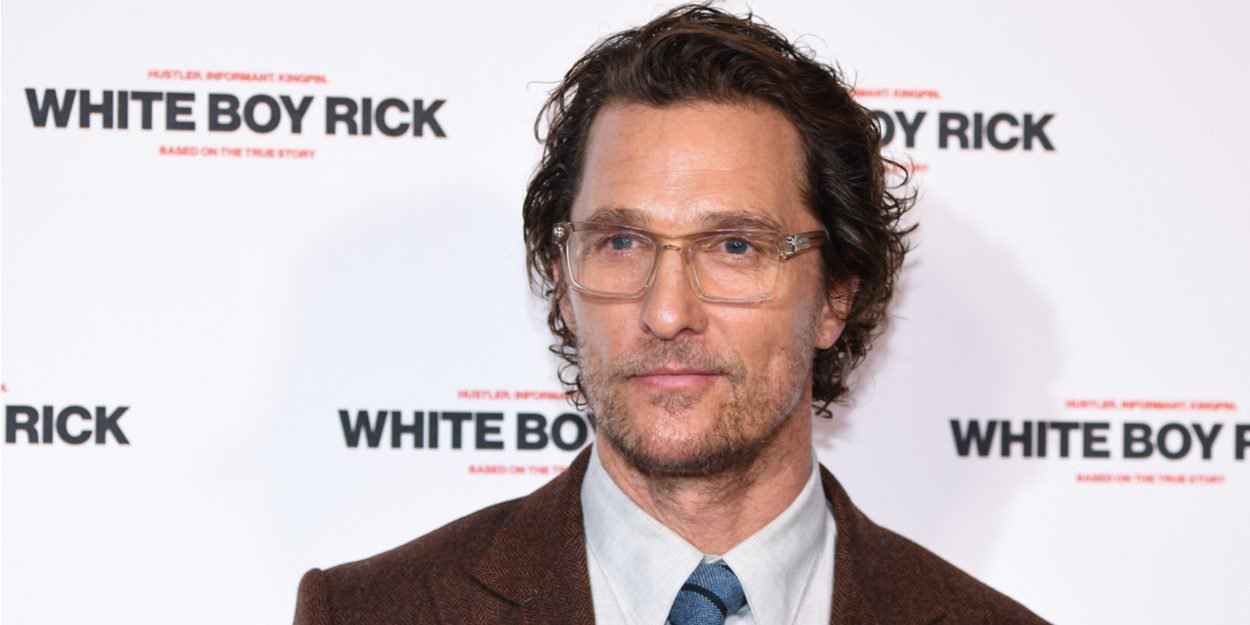 ---
At a White House press conference, Matthew McConaughey, a native of Ulvade, Texas who was recently bereaved by a mass shooting at an elementary school, paid tribute to the victims and called to act in favor of gun control in the United States.
While the city of Ulvade in Texas has just buried 19 children and two teachers, who died on May 24 duringa shooting at an elementary school, Matthew McConaughey, a native of this city, was invited by President Joe Biden to speak.
The American actor, who went there with his wife Camila Alves to support the families, delivered a poignant speech in the White House press room on Tuesday, June 7.
To a new era of American gun responsibility https://t.co/2RUAkn11p7 @WhiteHouse

- Matthew McConaughey (@McConaughey) June 8, 2022
Matthew McConaughey, himself a firearms owner, called on Congress to adopt reforms on the subject to avoid these tragedies in the future and save lives, without violating the second amendment.
He then spoke of the time spent, with his wife, with the families of the victims. To emphasize his point, the Oscar-winning actor showed photos of the deceased students and wanted to tell their stories.
He reported attending the funeral ofEllie Garcia, the nine-year-old Christian girl who shared an evangelistic message on social media TikTok before her death.
"Ellie loved to dance and she loved church. She had been attending a Baptist church with her uncle for two years," the Texan explained.
"Her mother and father were proud of her because, they said, 'She was learning to love God no matter where.' The week before her death, she had prepared to read a Bible verse for the church service the following Wednesday evening. The verse was taken from Deuteronomy 6:5. 'And you shall love the Lord your God with all your heart and with all your soul and with all your strength,'" continued Matthew McConaughey who adds that she "doesn't never got to read it."
He also dwelt on the story of Maite Rodriguez. Another 9-year-old girl, who dreamed of becoming an expert in marine biology and who wore green Converse on which she had drawn a heart during the shooting. A pair of shoes that the actor and his wife held up in front of the press.
"It was these Converse she had on her feet that turned out to be the only way to clearly identify her after the killing," the star said with emotion.
He then called on the responsible parties in this debate to "have a real conversation", so that this tragedy allows the law to evolve.
The comedian also supported the measures proposed by the American president, Joe Biden, to limit the sale of weapons, including assault rifles, by raising the minimum legal age for carrying weapons from 18 to 21 years.
"We need background checks. We need to raise the minimum age to purchase an AR-15 rifle to 21. We need a waiting period for these guns. We need laws and consequences for those who abuse them. »
On the day of the shooting, Matthew McConaughey had posted a message on Twitter in which he already called for "action" against "an epidemic that we can control".
Uvalde, Texas, USA. pic.twitter.com/0iULRGtREm

- Matthew McConaughey (@McConaughey) May 25, 2022
"This is an epidemic we can control, and whichever side of the aisle we stand on, we all know we can do better. We must do better. Steps must be taken so that no parent has to go through what Uvalde's parents and others before them have endured. »
In conclusion, the actor of True Detective addressed the families of the victims assuring them of his support and his prayers.
Camille Westphal Perrier
Image credit: Shutterstock.com / Featureflash Photo Agency