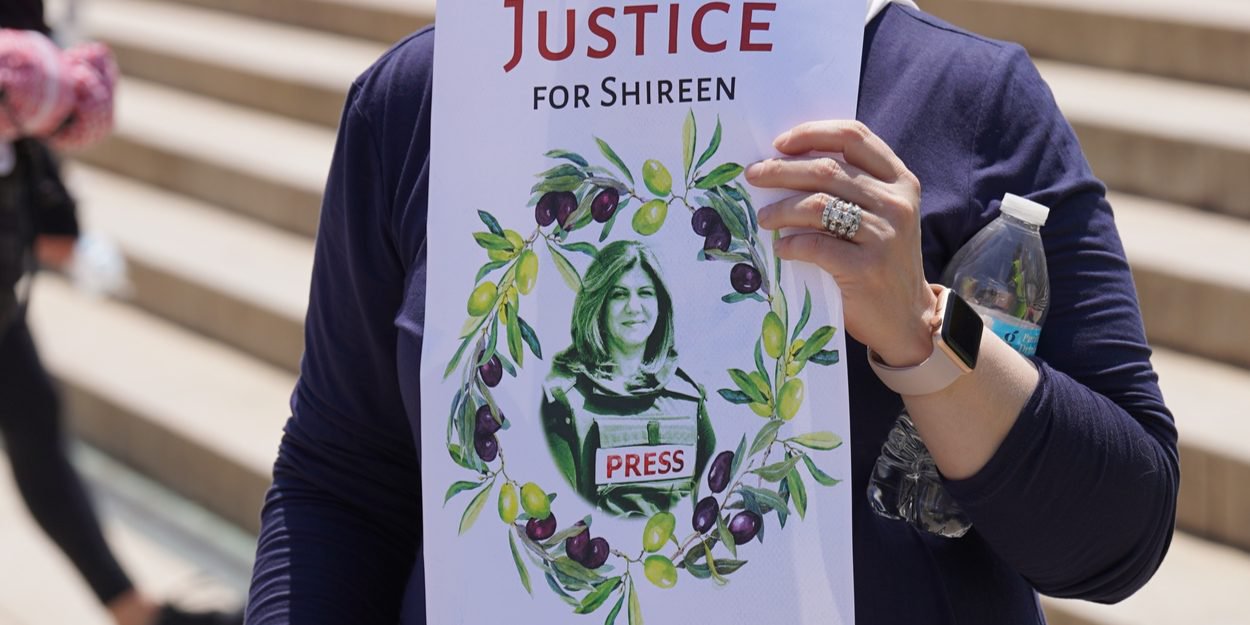 ---
The bishops of the Holy Land on Monday accused Israel of having "disrespected" the Church following the intervention of the Israeli police at the funeral on Friday of the Palestinian journalist Shireen Abu Akleh.
Thousands of Palestinians participated in the funeral of Shireen Abu Akleh, an American-Palestinian journalist for Al Jazeera TV, was shot in the head on Wednesday while covering an Israeli military raid in the Jenin refugee camp in the West Bank, Palestinian territory occupied by Israel since 1967.
As the coffin was taken out of St. Joseph's Hospital in East Jerusalem, the Palestinian sector of the city, the police entered the premises of the establishment and charged a crowd waving Palestinian flags.
Many videos of this incident are circulating on Twitter, this one was shared by Rushdi Abualouf, a Palestinian journalist based in Gaza who works for the BBC.
The closest video of the #Israeli police suppressing the funeral procession of Shireen Abu Aqleh as the coffin was leaving the French hospital towards the cemetery pic.twitter.com/TaOsvCUUCd

— Rushdi Abualouf (@Rushdibbc) May 13, 2022
"The police entered a Christian health facility, disrespecting the Church, disrespecting the health facility, disrespecting the memory of the dead," said the apostolic administrator of the Latin Patriarchate of Jerusalem Pierbattista Pizzaballa, speaking on behalf of the bishops of the Holy Land, during a press conference at St. Joseph's Hospital.
"The intrusion of the police and their disproportionate use of force...is a serious violation of international norms and standards, including the fundamental human right of freedom of religion," he continued.
During the procession, the coffin of Shireen Abu Akleh had almost fallen from the hands of the carriers, beaten by police armed with truncheons before being caught in extremis, according to images from local television.
The Israeli police, who opened an investigation following the outcry caused by these images, for their part said they had to face the violence of "rioters" present in the procession.
The crowd of Palestinians was then able to accompany the coffin to a church in the Old City where a mass was celebrated, then to the cemetery.
"The murder" of the 51-year-old journalist was unanimously condemned by the UN Security Council, which called for "a transparent and impartial investigation".
The editorial staff (with AFP)
Image credit: Shutterstock/Phil Pasquini