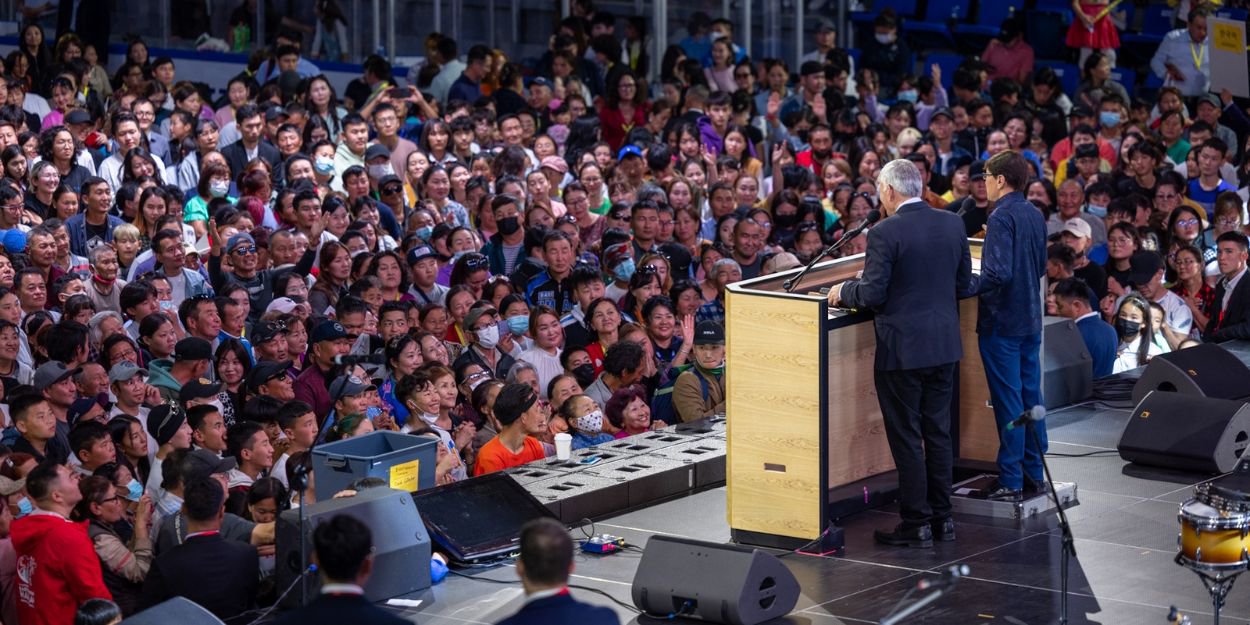 ---
More than 2 people accepted Jesus as their savior at the "Festival of Joy", an evangelistic event organized by Franklin Graham last weekend in Ulaanbaatar, Mongolia.
"Their lives are changed for eternity and we give glory to God!" ", wrote Franklin Graham on Facebook at the end of his weekend in Mongolia where he organized an evangelistic event, the "Festival of Joy", with the evangelical association Billy Graham (BGEA).
He reports that hundreds of people responded to God's invitation "to repent of their sins and put their faith in his Son, Jesus Christ." According the BGEA website, more than 2 people gave their lives to Jesus during this event.
CBN News indicates that nearly 260 local churches have worked together to make this meeting possible, it is a first in the history of the church in Mongolia.
On two evenings, Billy Graham's son shared the gospel message in front of more than 17 people.
"Are you broken-hearted? Are you spiritually empty? Have you wasted your life? Will you come to Him? » he notably declared to the crowd before affirming: « You need Jesus Christ - He is the only way to God ».
The evangelist, who describes on Facebook two "exciting" evenings, recalls that "so many people are looking for a void that they cannot fill - they do not even know what they are looking for. But God loves us and wants a relationship with us. He is the only one who can fill that void in our lives."
"Our deepest gratitude to the churches, pastors, general committee, executive leadership and all the many volunteers who prayed and helped make this evangelistic crusade possible. Our prayers are with you," he wrote in conclusion.
Camille Westphal Perrier