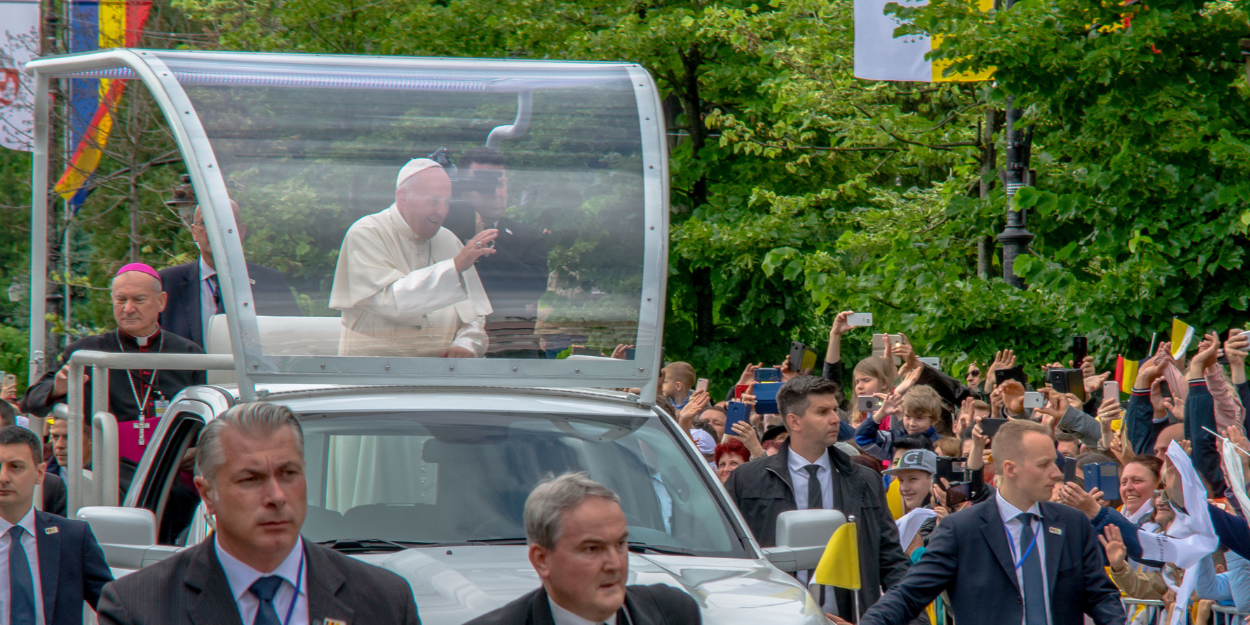 ---
Pope Francis will travel up an avenue in Marseille (south), France's second city, in a "Papamobile" on September 23 before a mass, during a visit devoted to migration, the town hall and the diocese announced on Sunday.
The migration issue will be at the center of this papal visit to Marseille, an emblematic port in the history of population flows towards Europe, with in particular a tribute to migrants and the suffering they endure in their search for a better life.
Migrant deaths in the Mediterranean are an "open wound in our humanity," Pope Francis said in mid-August, after a series of deadly shipwrecks.
More than 1.800 of these victims perished in the central Mediterranean, between North Africa and Italy, the deadliest migratory route in the world.
The diocese of Marseille is organizing meetings from September 17 to 24 around the themes of migration and climate change, to which the Pope is invited to meet bishops and young people.
The Pope will arrive on Friday September 22 and leave the next day. He is also due to meet on this occasion with President Emmanuel Macron.
"The Pope will travel along Avenue du Prado to meet residents who wish him," said the town hall and the diocese in a joint press release.
The principle of this route on one of the main avenues of Marseille was born from the "craze" aroused by Francis' visit on the occasion of the Mediterranean Meetings, according to the Archbishop of Marseille, Cardinal Jean-Marc Aveline.
"It quickly became apparent to us that many requests for places could not be satisfied," for the mass at the Vélodrome stadium, he explained in the press release. Nearly 60.000 seats should be available in the stadium which usually hosts Olympique de Marseille football matches.
In Marseille, also known for its urban violence, the role of social networks is singled out in drug trafficking, with young people recruited all over France on Snapchat, who come to risk their lives on deal points, attracted by the mirage easy money.
Videos of shootings are also circulating while more than twenty people have already died in violence linked to drug banditry since January.
The last visit of a pope to Marseille, a city shaped by migrations, dates back almost 500 years, in 1533.
The Editorial Board (with AFP)
Image credit: Shutterstock / OLF Picture