Fourth anniversary of the Easter attacks in Sri Lanka: a human chain of 40 kilometers in memory of the victims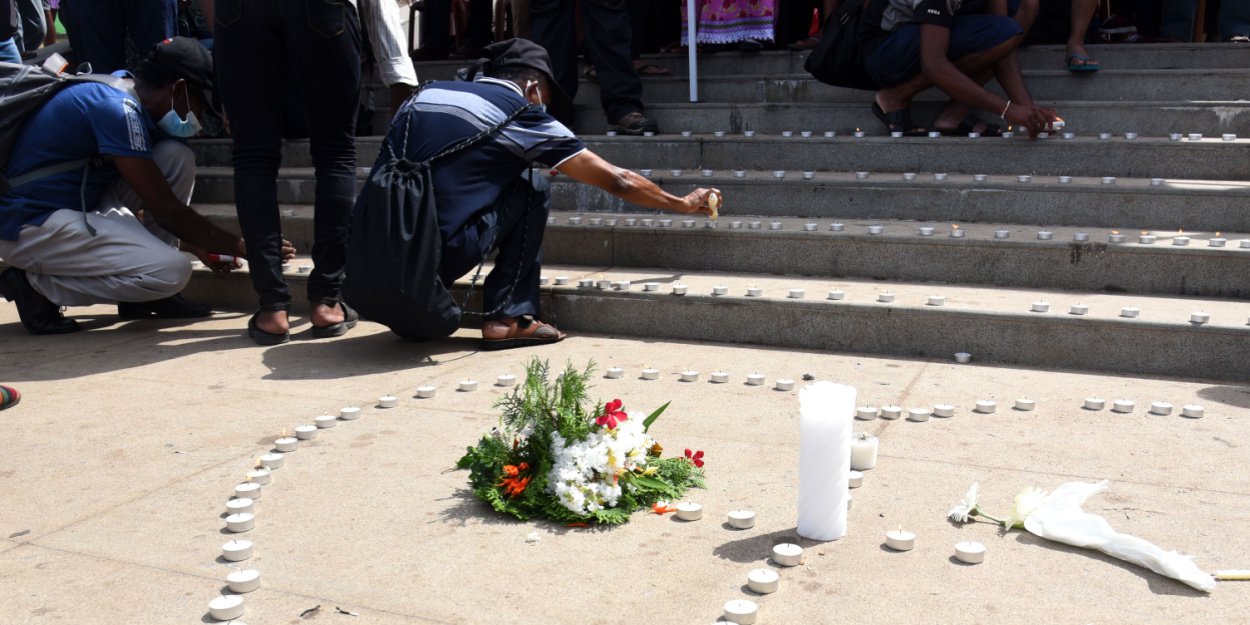 ---
Several actions were organized on the occasion of the fourth anniversary of the Easter attacks in Sri Lanka.
In Sri Lanka, a human chain of 40 kilometers was organized in memory of the victims of the 2019 Easter Sunday attacks.
On April 20, 2019, in Sri Lanka, three churches and luxury hotels were hit by a series of attacks, claimed by the Islamic State, killing 279 and injuring more than 500.
Four years later, a commemoration ceremony was held at the Shrine of St. Anthony, Kochchikade, where one of the explosions took place. At 8:45 a.m., the time the bomb exploded, Sri Lankans observed two minutes of silence, and then the bells of religious buildings rang.
A 40-kilometre-long human chain then formed on the road leading from the Kochchikade shrine to the San Sebastian shrine in Katuwapitiya, the site of another explosion in the 2019 attacks.
A protest march was also organized from Katuwapitiya to Kochchikade to demand justice.
#WalkForJustice from Katuwapitiya to Kochchikade demanding justice for #EasterAttacks victim victims. The victims of violence created for political gain still remain without justice after four years. pic.twitter.com/wwkXFyPvbP

— Melani Gunathilaka (@melanirgk) April 20, 2023
Since these attacks of Easter, all claim "a serious investigation". It was not until January 13 of this year that the Supreme Court of Sri Lanka delivered a verdict deemed "historic", saying former Sri Lankan President Maithripala Sirisena and four other senior officials, former Sri Lankan police, intelligence and defense chiefs, had been negligent.
MC
Image credit: Shutterstock/Ruwan Walpola