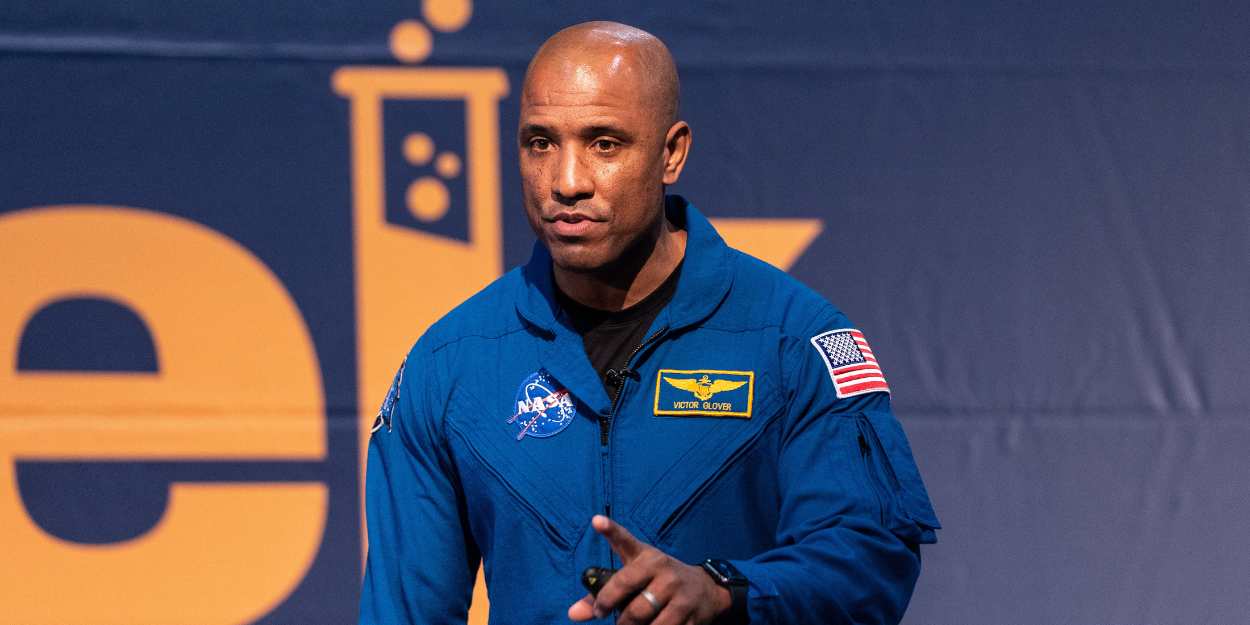 ---
Four Christians were recognized in Time Magazine's 100 "2023 Next" list: a megachurch pastor, an NFL player, a baseball star and a NASA astronaut. These individuals, whose Christian faith is recognized and assumed, have distinguished themselves in their respective fields.
Every year since 2019, Time Magazine, an American news weekly, has published a list entitled "100 NEXT" which "spotlights 100 rising stars who are shaping the future of business, entertainment, sports, politics, science, healthcare and much more."
Among the 100 "rising stars" who appear in the 2023 list, we find four Christian personalities, as revealed by Christian Post.
Starting with Sarah Jakes Roberts, daughter of the famous pastor TD Jakes, distinguished for her role as pastor within the ONE church located in Los Angeles, which she co-directs with her husband Pastor Touré Roberts. This church is affiliated with Potter's House, a Dallas megachurch created by his father. Sarah is also recognized for her success as a "faith-centered businesswoman, writer, speaker and media personality."
Jalen Hurts is also on this list. The 25-year-old led the Philadelphia Eagles to the Super Bowl last year. After spending much of the season on the sidelines, he was named a starter at the end of 2020. The Christian Post indicates that without an injury at the end of the season, the athlete could have won the NFL Most Valuable Player Award (award which recognizes the "most valuable" player of the season) this year.
On his Instagram account, he speaks openly about his faith, even in his bio which indicates "In God I trust".
The third Christian cited by Time magazine is Venezuelan Ronald Acuña Jr. The 25-year-old baseball star plays for the Atlanta Braves. He recently became the first player in history to "hit more than 40 home runs and record more than 70 stolen bases in a season." A real feat which according to expert testimony "of his explosive speed and impeccable timing". In 2018, the athlete spoke of his faith in the columns of Sports Spectrum. "Every time I go on the field or even when I wake up, I have a conversation with God," he said during this interview.
Finally, the fourth Christian on the list is astronaut Victor Glover. Known to have brought his bible in space during a mission in 2021, Victor Glover will become in 2024 the first black man to go to the moon as part of NASA's Artemis III mission. In an interview for Christianity Today in April 2023, the astronaut confided that he planned to recite a prayer during his mission to the moon to testify to his faith in God.
Each of these individuals exemplifies how the Christian faith can be embodied and manifested in various fields, whether it is sport, the church or space exploration. Their inclusion on Time Magazine's "100 NEXT" list is a recognition of their growing influence in their respective fields and the impact they are having on society. It is also an affirmation of the relevance and vitality of Christianity in contemporary society.
Camille Westphal Perrier
Image credit: Shutterstcok / lev radin