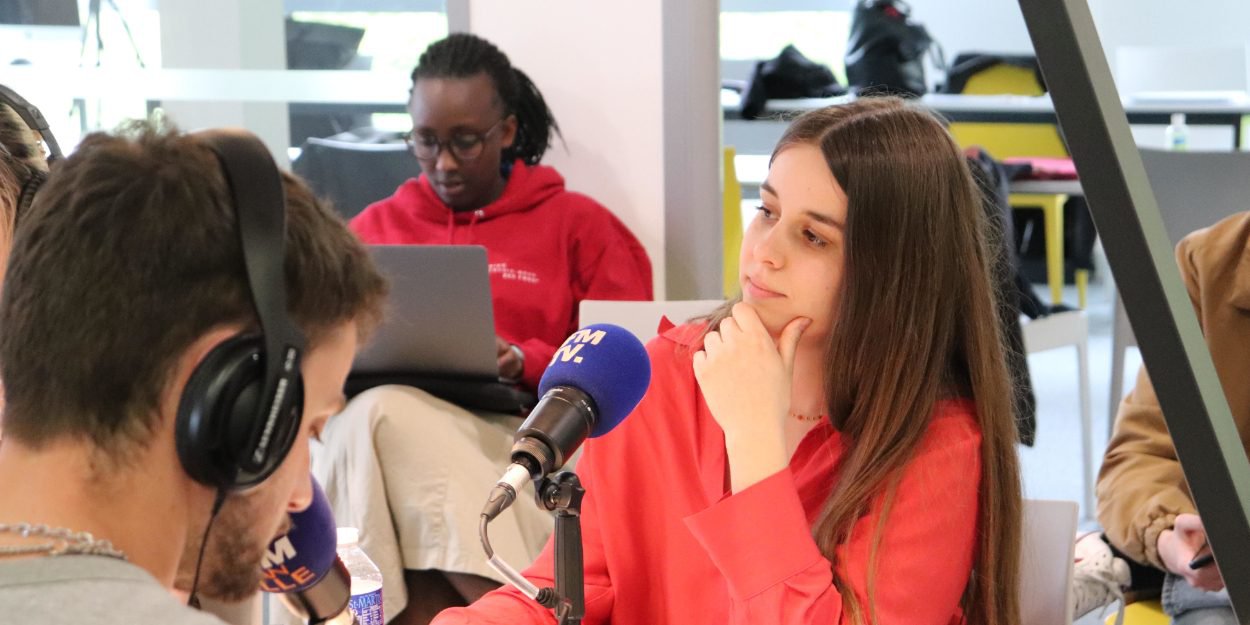 ---
"Our media need journalists who are demanding on the truth, in search of usefulness and who take a benevolent look at the world", affirms Alain Cardinaux, director of studies at the Institute of Journalism All Media (IJTM).
This young school, a member of the Catholic University of Lille, has made the famous "Socrates' filter" - the search for the true, the good and the useful - the common thread of training in direct contact with the field, at the service of a changing profession.
Versatility and critical thinking
The IJTM trains in journalistic know-how and techniques with an all-media approach (written press, web, TV, radio, podcasts, etc.). To complete its practical vocation, the Institute offers to follow the apprenticeship course within partner companies, throughout the training. He wants to
also a school "at the service of critical thinking", with courses dedicated to the analysis of current events, critical analysis of the media, discernment, general culture...
"The objective is twofold: to meet the needs of the sector in terms of technical versatility and professional maturity, and to allow students to develop their critical thinking, essential to the profession", explains its director. A way for the Institute of Journalism to respond to the many challenges of the profession.
Back to school 2022
"Faced with technical developments, economic constraints and the legitimate expectations of society, journalists must anchor the practice of their profession in a foundation of solid values. It is up to us to accompany them in the construction of their project, without naivety and with the conviction that the spirit of service, humility and benevolence count just as much as rigour, curiosity and perseverance! »
With a State Master's degree at stake, the IJTM is making a name for itself in the university landscape but also among professionals. More and more companies are soliciting the profiles of its students for work-study positions. In particular the Christian media which are still looking for their apprentices for the start of the 2022 school year. Hence this message launched by the teaching team to young holders of a license and motivated by a meaningful adventure: "the applications are in progress. Don't be afraid to get involved, journalism needs you! ".
Apply for a work-study program in journalism at InfoChrétienne
Tempted by the adventure? The InfoChrétienne team wishes to expand its team and is looking for a work-study journalist for the start of the school year in September. Join the Institute of Journalism All Media (IJTM) and apply for an alternation within our editorial staff!

To find out more about this job offer, click here.
Writing