Fleeing North Korea / Pastor Chun tells France 24 journalists about his commitment to North Korean refugees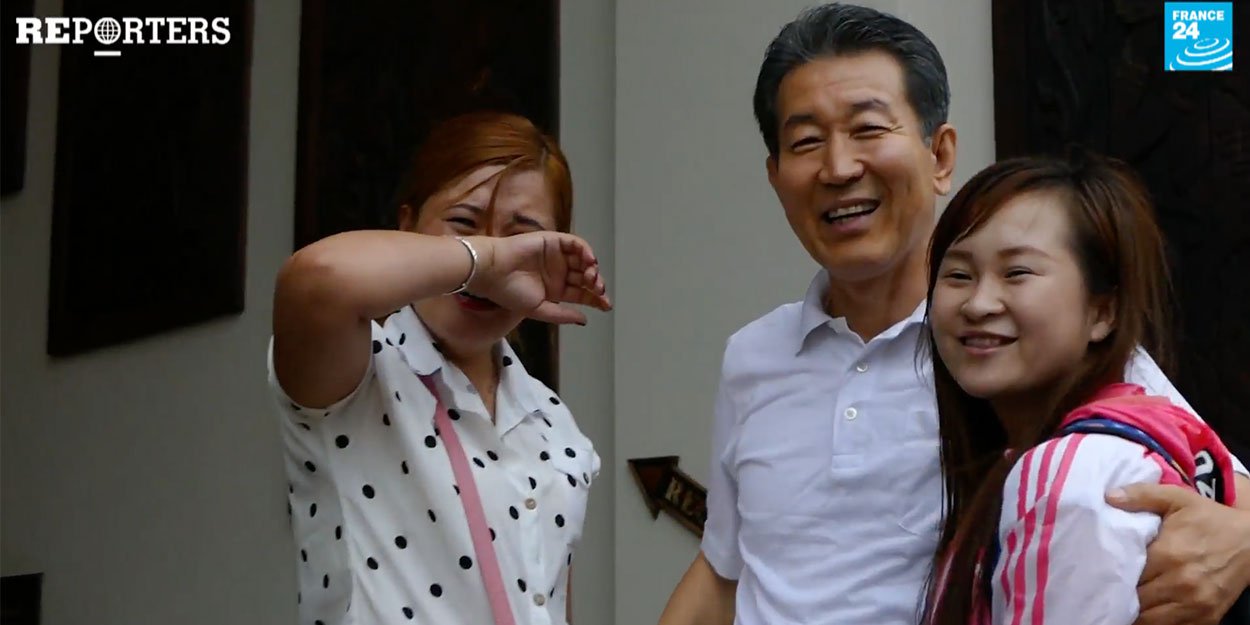 ---
A report from France 24, shot over a period of one year in China, Laos and then South Korea, highlights the journey of 2 young women who try to reach South Korea, after having fled North Korea .
Dn this excerpt posted on Facebook, Song Hee and Mina, have just arrived in Ventiane, the capital of Laos, and are greeted by Pastor Chun, who for 20 years, has managed to organize the flight of a thousand North Koreans from China. The pastor recounts the events that prompted him to act on behalf of the North Korean defectors:
"In China, I was very touched by the suffering of survivors from North Korea. I saw the frozen corpses of the fugitives who were trying to cross the river. I have seen children beaten to blood, and sent back to North Korea, and women being sold. This is what decided my engagement. "
Discover the extract:
Watch the report:
Writing