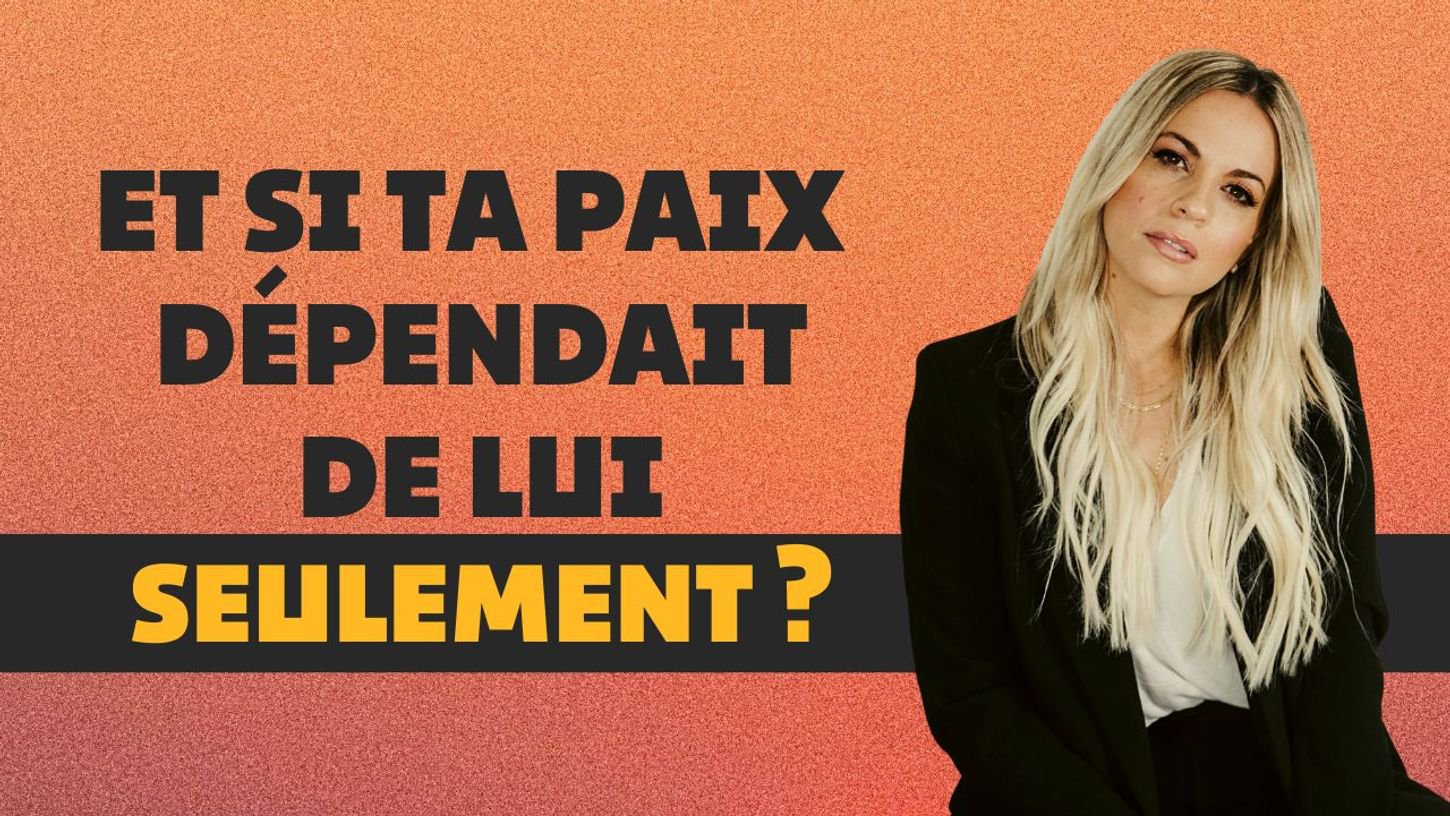 ---
I am happy to be able to share with you this Gospel of the day which is so close to my heart, we read it together: "And the peace of God, which passes all that can be understood, will guard your heart and your thoughts in Jesus -Christ."
In a certain season of my life, when I was going through a very difficult grief, I experienced the peace of God which surpasses all understanding. While my situation was the opposite of peace, I clung to God's peace since my life literally depended on it.
Although everything was pain, there is a divine peace that invaded my soul, a peace like I had never experienced before. A peace that gave me life, gave me hope.
The peace of God is the certainty of His sovereignty, knowing that he holds the world in his hand and that there is not a tear, a pain, a prayer, a situation that he does not see , does not know and does not hear.
The Bible gives us a multitude of examples of peace that surpasses all understanding in situations that should have been imbued with fears, anguish, anxieties, doubts.
Take for example the fiery furnace: Meshach, Shadrach and Abednego, but they were not alone, there was a fourth man with them, their peace depended on God and not on their circumstances.
Take Daniel, in the lions' den, when he was thrown into a hungry lions' den, not one hair of his head was hit, his peace depended on God alone.
Paul, chained in prison, he was so at peace that he raised praises and the chains were broken, his peace depended on God only.
I would like to ask you the question today: what feeds your thoughts and your soul? What do you read, what do you watch, what do you listen to? Everything we allow our eyes to see and our ears to hear has an effect on our inner peace.
We must seek our peace in the presence and the Word of God, therein lies true peace. Our destiny is fixed, our victory assured! God wants the best for his children, but we have the responsibility to go and draw our peace from him, no matter the circumstances. He is the God who was, who is and who will be!
Mylen Query