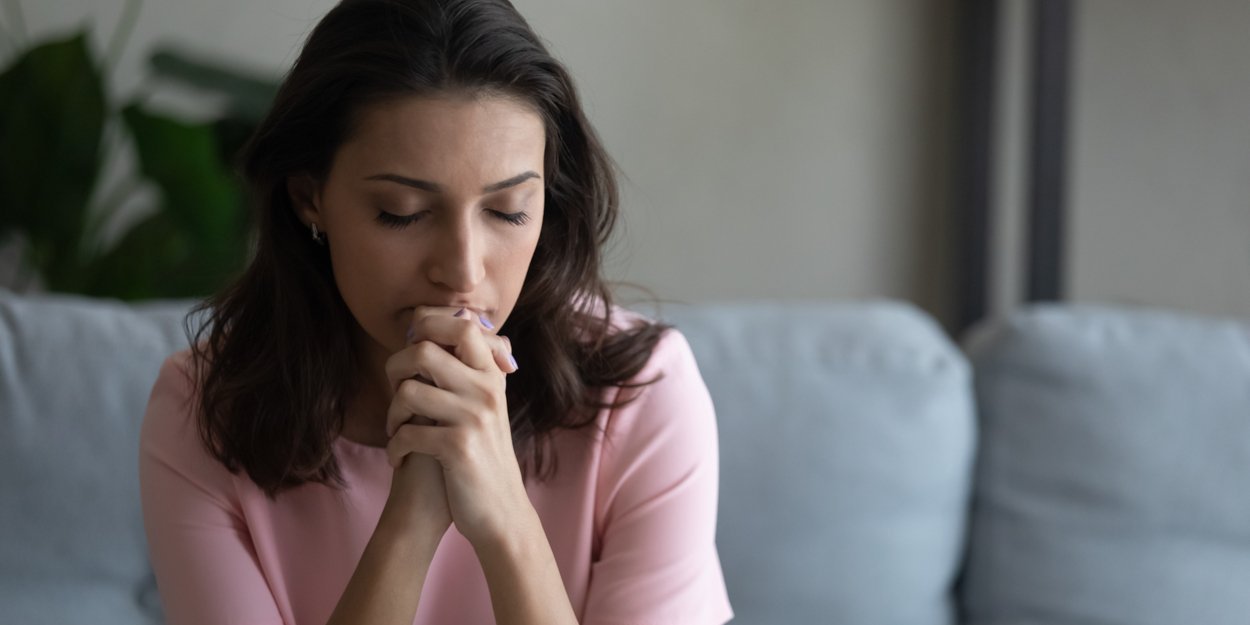 ---
To be a woman after God's heart sounds like a very daring endeavor. What exactly does he expect from me, God? To be a loving wife, a model employee, a good mother, a hardworking member of the Church? I know the program well and I try to put it into practice: love, serve, meet challenges, also know how to let go, question myself, forgive, etc. What if I had the wrong verb: "to be" a woman after her heart and not "to do"? It really brings me back to three things: being me, being a woman, and knowing the heart of God. A daring venture, but one that promises great freedom.
Being me
Being yourself comes down to knowing who we are, to finding our identity. Here is a theme that pleases us very much, we followers of personal tests, psychological profiles, reflections on being, relationships, emotions that we savor in all sauces: books, seminars or chatter on the doorstep. This curiosity is good. It gives us great sensitivity, a capacity for empathy which is a strength. And this introspection, if it remains occasional, makes us grow and gives God the opportunity to work on our character.
But knowing who you are also represents its share of challenges, mainly that of having a fair look at yourself. "If we discover how God sees us, we discover our true identity," says Manfred Engeli, psychotherapist. What or rather what defines me? Bertrand Audéoud, therapist, explains: Our self-esteem is based on what we believe we are, what we believe we should be, what others say about us. The contours of our existence are drawn in pencil by others, through the remarks that define us ".
From these looks, "over time, you have the impression of knowing who you are", underlines Manfred Engeli. "But we are constantly changing! "
Bertrand Audéoud encourages us to let ourselves be defined by the gaze of God: "It allows me to become an actor in my life. I decide to erase the traits that do not correspond to me and let God say what my identity is. I will believe in my abilities not out of pride but because they come from God ".
Faith allows us to let God make his contribution to the shaping of our personality. The challenge ? "To become the one I already am in Jesus, whom he created unique", invites Manfred Engeli.
Being a woman
Another way to be a woman after God's heart is to come back to our identity as a woman. "Our masculine or feminine identity concerns our whole being: our way of thinking, our emotions", recalls Manfred Engeli. If God defines our identity, he also defines the identity of woman.
Society's view of our gender influences us. She dictates what a woman is, what a man is. "And it is not that easy to resist these tendencies," notes the therapist. Feminism has had certain setbacks, he recalls. "In entering into competition with men, women have sometimes become unfaithful to themselves. In the professional world, in particular, she had to sacrifice something of her nature. The woman is a very whole person. She has this quality of knowing how to share her heart, "he emphasizes.
For Marie-Claire Buis, pastor and lecturer, being a woman also means developing beyond the role of wife and mother. To have a life for yourself, without it reflecting selfishness.
"Many Christian women forget to develop their lives as women, to consider their place in society. Sometimes the desire to be so perfect pushes us to neglect this dimension, "she explains. "Being a woman also means relieving yourself of guilt when you screw up: there is nothing perfect in this world. We will strive for that, try, but that's all, "she encourages.
"It's about learning to come before God without guilt. "
God wants us to be free beings in their own right. We often wear yokes that are beyond our capacity.
Know the heart of God
It is before God that everything is played out. "The big challenge is to discover in my personal relationship with God who I am, what he says about me, who I am as a woman," adds Manfred Engeli. We must be aware of our need for the presence of God by our side. Everything stems from this intimacy. "If this is not the case, the rest becomes good moral, one can be a" good human ", but that does not have the expected weight", notes Marie-Claire Buis.
"Women play a huge role, especially in the home. If we do not draw our strength from God, we are exhausted. "
For the speaker and author, the search for solutions to overcome our challenges will always bring us back to the question of intimacy. The obstacle to overcome: the time necessary for this intimacy, essential to live, serenely, as a woman according to the heart of God.
Natacha Horton
This article is published in collaboration with spiritual, the magazine that brings together Christian women from the French-speaking world.
Discover the other articles in the dossier "To be a woman according to the heart of God":
What would the portrait of the "valuable woman" look like?written in Proverbs 31?
Ladies, let's remember that no one is perfect!
Dossier "to be a woman after the heart of God": Resources to go further and quotes that do good
Let us allow ourselves to be loved by God!
Article originally published in August 2021.