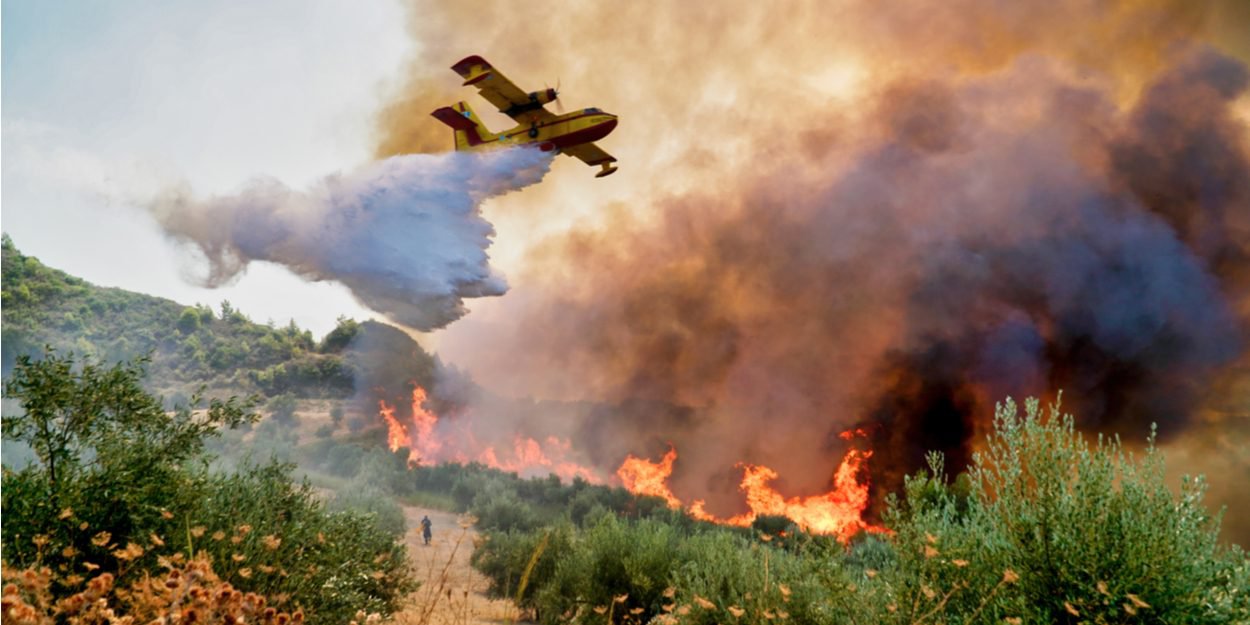 ---
In the climatic context that now dominates in Australia – where bush fires, floods and droughts are more and more numerous –, the solutions in the long term are long overdue. They are all the more necessary in that these climatic disasters cost billion due to loss of agricultural and economic productivity, environmental vitality and expenditures related to the mental health of citizens.
To face these multiple threats, it is time tolisten indigenous populations who have a deep knowledge of the country and its lands thanks to their ancestral knowledge.
For tens of thousands of years, indigenous peoples faced the climate change on this continent and have successful apply their knowledge to land management. This knowledge deserves full recognition.
For this purpose, our recent works call on Australian researchers to recognize the value of this knowledge and to use it to find new and more effective ways of tackling environmental problems.
Create a sense of environmental responsibility
A independent investigation published in 2020 on the state of biodiversity, led by Graeme Samuel at the request of the Ministry of the Environment, revealed that the number of natural sites in Australia was declining in a clear and worrying way. The study advocates long-term strategies, including those that "respect and harness the knowledge of Indigenous Australians to better inform how the environment is managed".
In many disciplines, we are already teaching these approaches which emphasize the existence of inextricable links between humans and their environment.
This way of thinking can spark a sense of environmental responsibility that could lead to new approaches to issues such as climate change or natural disasters.
Proven Aboriginal techniques
In south-eastern Australia, climate change over the past century has resulted in weather patterns that increase the likelihood of bushfires.
At the same time, non-Aboriginal land management practices, especially those that prevent cultural techniques from prescribed burning, have increased the amount of flammable plant material, which can lead to bushfires more intense.
However, it is proven that the aboriginal fire techniques help manage forests, protect biodiversity and prevent catastrophic bushfires.
Scientists have also demonstrated how implementing Aboriginal fire knowledge can reduce environmental destruction and greenhouse gas emissions. the West Arnhem Land Fire Abatement project conducted in the northern territories is a good example of this.
On the trail of the incendiary birds
Scientific work has also underlined the accuracy of indigenous knowledge regarding the behavior of birds in relation to the spread of fire; experts have collaborated with "traditional owners" with the aim of bringing together itself of this behavior.
Scientists have found that some bird species deliberately spread fires by picking up burning branches and dropping them in unburned areas to chase their prey. Understanding this phenomenon has allowed scientists to better conceive of the spread of controlled fires, and has informed regional fire management policy.
These examples of collaboration between researchers and aborigines are not limited to fire management.
In Eastern Tasmania, ranchers and scientists are working alongside the Aboriginal community under a $5 billion government grant for the Fund against future droughts.
Indigenous Knowledge Holders bring their expertise to farmers in grassland management and drought resilience to improve land sustainability through regenerative management.
A world heritage to preserve
Ignoring this ancestral Aboriginal knowledge has a cultural cost, highlighted by the destruction of the Juukan Gorge caves in May 2020.
This loss of a world heritage has not only been catastrophic for the indigenous traditional owners: anthropologists and archéologues viewed the incident as a desecration and a detriment to future research into the site's history.
Samuel Graeme's study thus recommended that indigenous cultural heritage be better protected by law. However, the Western Australian government has recently passed a law which allows the destruction of sites belonging to this cultural heritage.
By encouraging research collaboration, researchers can serve as role models, appreciating and engaging with indigenous knowledge and approaches. These approaches can be used by society as a whole, including for political decisions regarding land management.
Learning to respect indigenous cultures enhances our social, economic and environmental potentials. By working with Indigenous peoples, we could extend our time on this planet while preserving the practices of the oldest human populations on Earth.
Maryanne Macdonald, Lecturer, Indigenous Education, Edith Cowan University; Darren Garvey, Senior Lecturer at Kurongkurl Katitjin, Edith Cowan University; Eyal Gringart, Senior Lecturer, School of Psychology and Social Science, Edith Cowan University et Ken Hayward, Lecturer at Kurongkurl Katitjin, Edith Cowan University
This article is republished from The Conversation under Creative Commons license. Read theoriginal article.