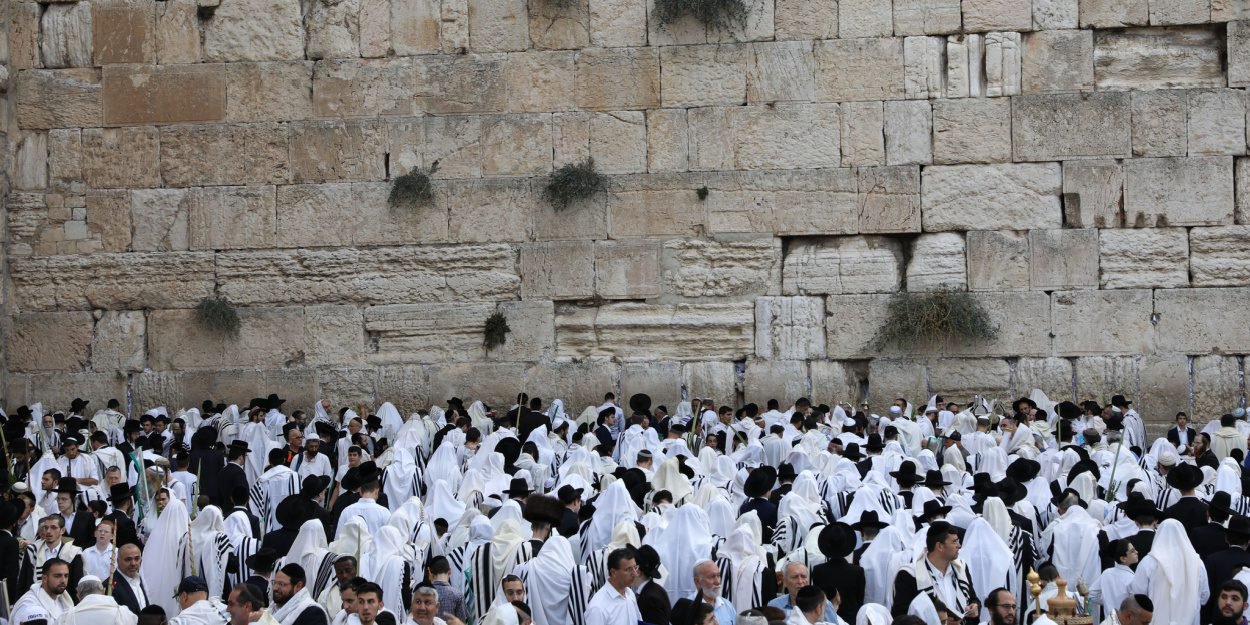 ---
More than 2.000 Christians from around the world traveled to Israel to celebrate the Feast of Tabernacles, an annual Jewish observance.
After two years with almost no tourists due to the pandemic, more than 2.000 pilgrims from nearly 70 nations were in Jerusalem to join a gathering organized by theInternational Christian Embassy in Jerusalem (ICEJ) on the occasion of the Feast of Tabernacles.
The Feast of Tabernacles, also known as Sukkot in Hebrew or the Feast of Cabanas, is an annual Jewish celebration. It is one of the three festivals of pilgrimage prescribed by the Old Testament, during which we celebrate the assistance given by God to the children of Israel during the Exodus as well as the harvest which marks the end of the annual agricultural cycle.
This year, it was celebrated from Sunday 9 to Sunday 16 October.
according to Christian headlines, the ICEJ founded in 1980, has been celebrating this holiday for more than 40 years.
For Sharren Haskel, member of the Israeli parliament, the coming of thousands of Christians to Israel to celebrate this holiday represents the fulfillment of a prophetic word. "The Prophet Zechariah spoke of a future time when all nations would come to Jerusalem to celebrate the festival of Sukkot," she said.
"Look around you now. We are living proof of the accuracy of the Bible and the truth of God's Word," she added.
"The prophecy speaks of bringing people from all countries, from all over the world from different nations, from different religions and celebrating here in Jerusalem. »
She then rejoiced to see "thousands of Christians" going to the Holy Land, a testimony of their support for the Jewish people.
"The Jewish people throughout history haven't had many friends. They had a few, but not many. And to see thousands of people, Christian leaders and believers who come here to celebrate with us – people who advocate for Israel – who bring this message that Israel is a light in the Middle East. How we bring these shared Judeo-Christian values ​​of freedom and equality. And it's important for me to show them that it's not taken for granted. »
ICEJ Vice President David Parsons told CBN News that the Feast of Tabernacles also has "a hidden prophetic meaning", it is the "second coming of the Lord on earth". "So we celebrate here every year in anticipation of Jesus coming here to Jerusalem and it is always this glorious celebration of Christians, the Body of Christ from all over the world," he said.
This week of celebration ended on Sunday October 16, the pilgrims went to the Negev desert, located in the south of Israel where they met representatives of "local communities mainly affected by the conflict in the region".
"It was such an encouraging ceremony that shone a light on the relief work done by the ICEJ and how the global church can be a part of it," the organization said in a Facebook post.
Camille Westphal Perrier
Image credit: Shutterstock / rontav