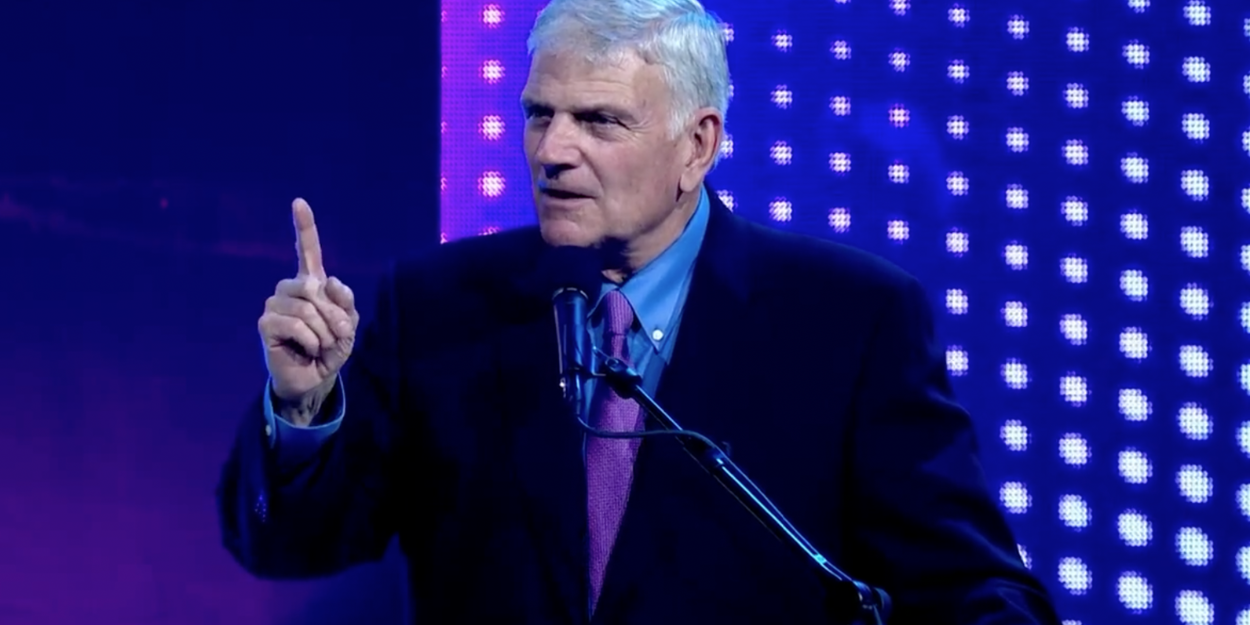 ---
Hundreds of people accepted Jesus as their savior this weekend in Milan, Italy at an evangelistic festival organized in partnership with Franklin Graham.
More than 520 evangelical churches worked together to prepare for the Noi Festival with Franklin Graham in Milan on Saturday October 29. According to Billy Graham Evangelical Association (BGEA), it was the first time in the country's history that hundreds of local churches worked together to share the Gospel.
Thus, more than 13 people gathered at the Mediolanum Forum on Saturday evening to listen to Billy Graham's son, Franklin Graham, preach the Gospel.
The crowd that gathered for @Franklin_Graham's #NoiFestival in Milan, Italy, made up one of the largest evangelistic events of its kind in northern Italy—and hundreds decided to follow Jesus.

See photos from the energetic night:https://t.co/WTd8DJLC1N

— BGEA (@BGEA) October 30, 2022
"There are many people here with hungry hearts, many who are looking for peace in their lives," the American evangelist told the audience. "I am here to tell you that God loves you, and you can find that purpose for your life by putting your faith and trust in the Son of God, Jesus Christ. He came from heaven to this earth to save us from our sins," he continued.
After his preaching, hundreds of people decided to follow Jesus.
What a night! both @SamaritansPurse & @BGEA have close ties w/Italy where we deployed a field hospital to Cremona when it was the epicenter of the coronavirus pandemic in 2020. Tonight it was my privilege to preach the Gospel at the Mediolanum Forum in Milan at the #NoiFestival. pic.twitter.com/ZyKXSR2Hbf

- Franklin Graham (@Franklin_Graham) October 29, 2022
On his Twitter account, the preacher shared photos from the event. " What party ! ", he wrote, before mentioning the work carried out by the BGEA and its humanitarian organization, Samaritan's Purse, in northern Italy in March 2020.
As a reminder, when Italy's Lombardy region was the epicenter of the COVID-19 pandemic, Franklin Graham's organization deployed a 68-bed emergency field hospital as well as an emergency response team in Cremona, near Milan.
CBN News specifies that doctors and nurses sent by the organization worked for two months in this field hospital where they treated more than 280 patients. It was this generous help that prompted the evangelical churches of Italy to invite the preacher to Milan.
On Saturday, before the start of the festival, the president of the Lombardy region Attilio Fontana wanted to meet Franklin Graham to thank him.
"I wanted to come say hello to the president of Samaritan's Purse. During the most difficult period of the pandemic, they brought a lot of help to the region of Lombardy and to the city of Cremona. It was a fundamental help that the people of Cremona appreciated so much, and it made us feel close to so many friends who understood the situation. I think it's right to collaborate with them, and even today we talked about possible future collaborations," he said on that occasion.
Our deepest gratitude to the president of the Lombardy region, Attilio Fontana, for coming to the reception before the #NoiFestival. It was an honor to meet him. He helped cut through the red tape when we brought our @SamaritansPurse field hospital here to help fight COVID-19. pic.twitter.com/AE5VQLoEz3

- Franklin Graham (@Franklin_Graham) October 29, 2022
Camille Westphal Perrier
Image credit: Video screenshot Twitter