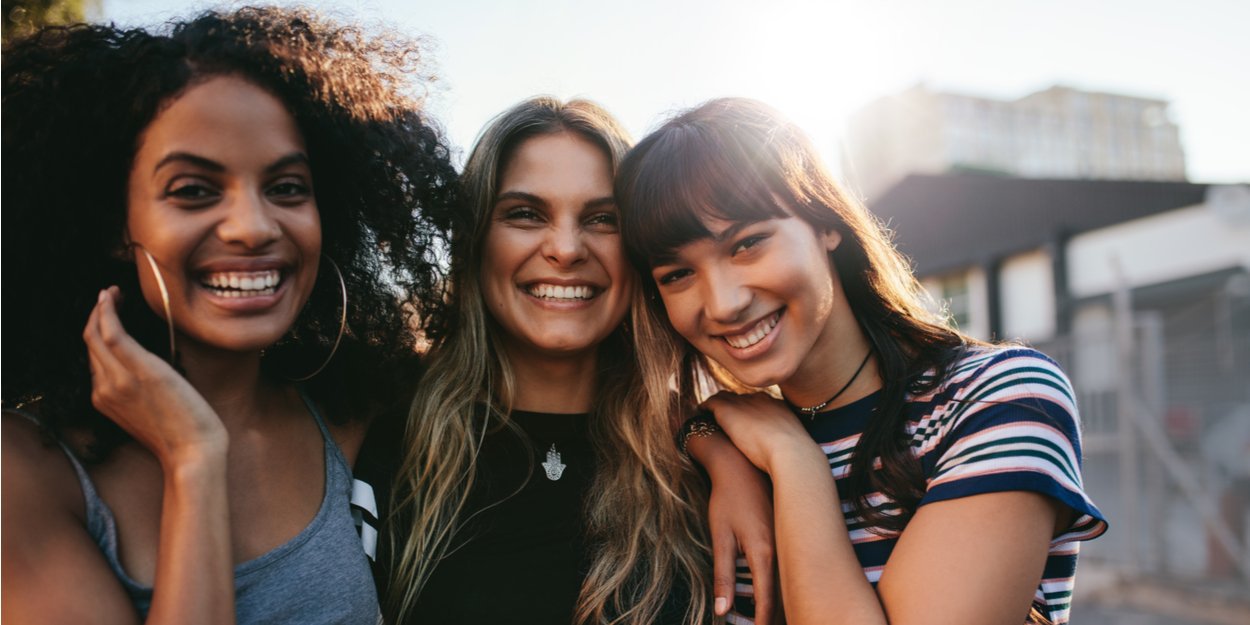 ---
Time, distance, life choices: so many reasons that loosen friendships and make you wonder if they have had their day. Friendship requires maintenance and a minimum common ground to continue to grow.
What can end a friendship? The lack of reciprocity, argue several women interviewed.
"When I moved, I had a lot of trouble keeping in touch. I had no response to my emails and invitations. It doesn't help much to keep a one-sided friendship, "says Cléa, twenty-five.
Most of the time, everyone recognizes, there is no bad intention behind it. Attempts to set up dates are unsuccessful and the friendship gradually ends. Life circumstances are often involved. For Sandrine, in her thirties, it is with her neighbor and friend that the lack of reciprocity is felt.
Following the resumption of work of Sandrine, the reproaches begin to fall.
"She found that I wasn't spending enough time with her and that I wasn't doing enough for her in return. "
Detach to protect yourself
But sometimes, taking a distance is more a matter of choice. Sandrine's neighbor sends him hurtful emails. Isabelle, in her fifties, is also struck by recurring remarks from one of her friends. Both decide to distance themselves: "To protect themselves", explains Sandrine.
Cléa, meanwhile, says that a friendship had a bad influence on her:
"I was very different being with this mocking and mean person. I stopped seeing her after questioning myself and a few remarks. It really wasn't worth it. "
For other women, it is to protect others that a friendship has been cut off altogether. "I have already given up on a friendship for my couple," explains Mélanie. "I didn't want to have a privileged girl-guy relationship." Debora saw one of her best friends cut ties because he had developed feelings that were not mutual.
When a disagreement makes sharing impossible
Differences of interest or opinion can also create the gap. Anne-Marie, a young great-grandmother, remembers a person welcomed into her home. Little by little, her life choices "no longer fit in with the Christian witness she had had."
She knew we couldn't approve it but didn't want to discuss it. Today, there is still an annual telephone, but "the exchange is quite superficial", regrets Anne-Marie.
For Olivia, her marriage was the cause of a conflict with her best friend, who does not accept her husband. "We have hardly spoken since," says the young woman.
"It still hurts a lot. "
How to react ?
When you want to get rid of a friendship, should you let it fade? Most of the time, this happens gradually. "The contacts naturally spaced out," confirms Françoise, in her fifties, thinking back to past friendships.
Whether the distance is voluntary or not, the gentle way is generally chosen. "I no longer offered to see this friend who had a bad influence and declined her invitations," notes Cléa. "Should I have been more frank?" She asks herself.
A "cards on the table" discussion is delicate. Mélanie wrote a letter.
"We cleared it up, saying that it was not a discord but that our paths simply separated by force of circumstances. It did me good to formalize things, but today when we meet again, it's still weird! "
In view of each other's experiences, friendship requires maintenance, as well as a more or less common definition. "I distinguish between friends and acquaintances. I take care of the first ones, "says Olivia. There are indeed friendships of a particular quality that resist time and distance, confirm several women.
"It happened to me to renew a friendship after a period of silence of several years; and it happened just as naturally and with the same intensity, "says Françoise.
This is the reason why many women prefer not to talk about breaking up. A distance, yes, a final cut, no.
"Friendship has been compared to a network of paths: sometimes we make a long stretch of road together, sometimes there are crossroads where our paths separate, to meet again one day, perhaps," concludes Françoise.
N.Horton
Find more articles on spiritual, the magazine that brings together Christian women from the French-speaking world.
Article originally published in October 2021