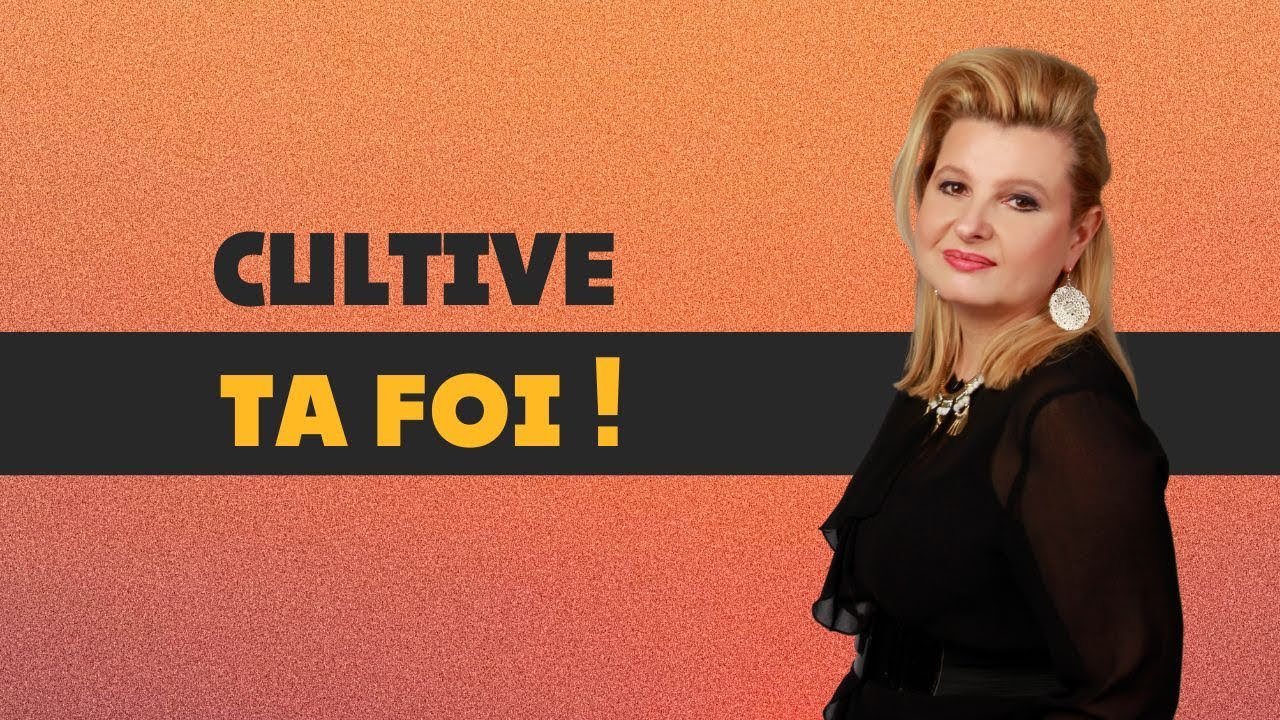 ---
Hello, this is Dorothée Rajiah. I am very happy to encourage you today with the Gospel of the day which is found in Romans 10: 17 and which says: "So faith comes from hearing and hearing from the word of Christ."
This verse is one of the most important verses in the Bible because it teaches us how faith comes. However, faith is essential in our life to receive from God.
We all need to grow in faith because Hebrews 11:6 tells us that "without faith it is impossible to please him, for he who comes to God must believe that God exists and is the rewarder of those who seek him".
So, don't forget that 2 Corinthians 5 tells us that "in him we have become the righteousness of God", it means that we are now righteous in the sight of God. It also means that we are therefore children of God. , heirs of his promises and of his Kingdom.But to receive from God, we need faith.
So the question is: how to have faith? How can I grow in faith? The Bible is clear: faith comes by hearing!
But not just anything: by hearing the word of faith. Paul tells us in Romans 10:8, "It is the word of faith that we preach."
So watch that you hear, watch your ears. Your ears are literally gateways to building your faith or destroying your faith. And the only word we need to put in our ears is the word of faith.
So whatever your challenge in life, be it health, family, finances, a project, concretely, you need to listen every day to a message of faith that will encourage you and build your faith.
Do you know that it takes at least seven words of faith to cancel out a word of doubt, fear or disbelief? It therefore takes no less than seven positive words to take the place of a single negative word.
It is the power that a negative word or a bad report has, it takes root directly as a truth in our heart. So to cancel it, to pull it out, you literally have to work at it. So I encourage you to work now to build your faith. You must put the Word of God in your heart.
This is why Romans 10 tells us:
"The Word of God is near you, in your heart, in your mouth."
Once the Word of God is in your heart, you will then have the eyes of faith, and you will be able to see that you already have what you don't yet have. It's called faith. You have it in faith and God will manifest it in the natural. That's what made the difference between Joshua and Caleb and the other ten spies.
The Bible tells us that the spies, they displeased God because they brought a bad report, but Joshua and Caleb, they had the eyes of faith, and they saw that they already possessed the promised land.
So faith is first: hearing. Faith is second: to see within oneself. And faith is thirdly: speaking, speaking about what one believes and there, one will be able to see God acting. Well, I hope these words have encouraged you.
Don't forget to send a little comment and also know that I am happy to offer you my book: "Speak and declare" for free, which you will find in the description.
God bless you and see you soon.
Dorothee Rajiah