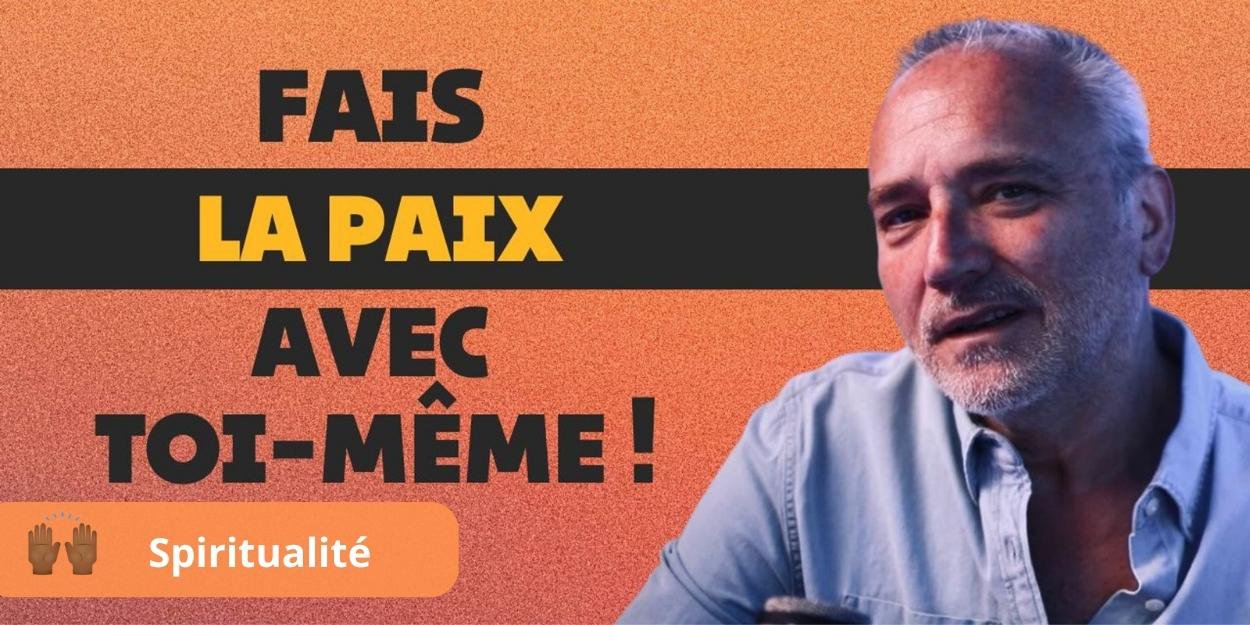 ---
Do you need to make peace with yourself today? Do you need to accept that despite all your efforts and good will, you still can't be what you want to be? You don't live up to your expectations, you're not worthy ?
And you know, you're right, you're not up to it; you are not perfect, neither you nor me nor anyone is perfect, but Jesus Christ is perfect. The best way, the only way to make peace with yourself is to accept that you are not worthy but that Christ, he is worthy, he is perfect, without sin, he is the man Perfect God; he freely offers you the grace and love of God; he paid the price for you, he redeemed you and when the Father looks at you, he sees Christ in you. Christ who was the perfect lamb, the ultimate sacrifice who completely and definitively erased your debt.
The Bible says this today: "God offered him as a sacrifice, so by his death Christ obtains forgiveness of sins for those who believe in Him", it's Romans 3: 25. He has obtained the forgiveness of your sins for you who believe in him, he has erased the condemnation you deserved.
Listen again to this: "As the rising sun is far from the setting sun, it puts our faults very far from us", it is Psalm 103, in verse 12.
Make peace with yourself and stop trying to earn God's love, earn God's grace. Maybe it's like a reflex for you, this need to deserve, this need to satisfy the rules of the other. Maybe that's how you were brought up with this constant cycle of reward, credit for the things you did; and today without really thinking, you continue to think that it is your good deeds that open the way to forgiveness and grace, which you define as rewards. But it is Christ who lives in you, it is his work on the cross, and not your own works, which open the way to forgiveness and Salvation. You do not deserve Christ but he offers himself to you freely. Accept his sacrifice, if you have not already done so; ask him to forgive your evil deeds and receive Salvation, eternal life. Receive this revelation in your heart, do not try to reason and find logic, accept this Salvation by faith and pray daily for a new revelation of the love of Christ.
I would like to pray now and I invite you to pray with me: "Lord Jesus, I thank you from the bottom of my heart for this sacrifice, for the cross, for the love you showed for me, you who paid the price for my faults so that I might be saved. I bless you and I say thank you, thank you today. Help me to understand more each day how much you loved me and how much you loved humanity. Help me to see Christ also in the other, help me to see the love of God in the life of those around me. I bless you Lord, I thank you for your grace. Amen! »
gabriel alonso