Faced with the ecological crisis, the challenge launched by the young generations to schools and universities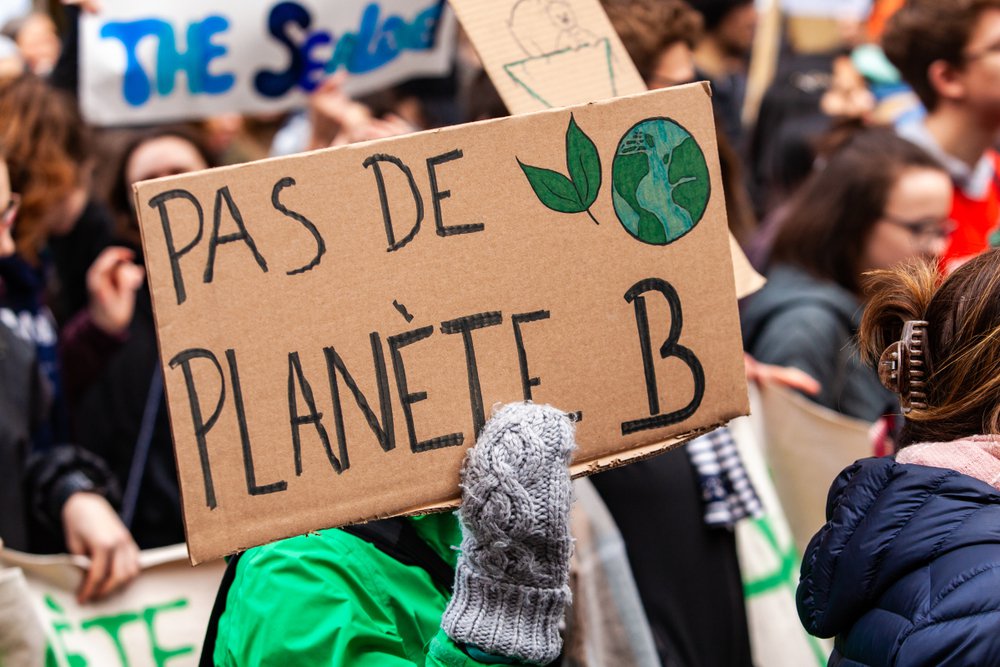 ---
Young people want to contribute to a better world, they feel responsible for it, and expect their school or university to prepare them for a career in agreement with their beliefs. This is a serious challenge for higher education institutions which must meet these expectations if they wish to remain attractive and continue to train the talents of each new generation.
The ambitions and aspirations of young people are converging globally. Whatever the country, their involvement in the ecological question is increasing. In the 2019 survey conducted by WISE, Ipsos and JobTeaser in five countries, corporate social responsibility (CSR) was one of the five most cited criteria for choosing a job.
Surveys of the situation in France give similar results. According to the 5e edition barometer of Boston Consulting Group–Conférence des Grandes Ecoles–Ipsos, published in May 2023, and in line with the results of previous editions, students and graduates of French Grandes Ecoles express massive disappointment with the CSR commitment of large companies, SMEs and the State.
Even if they recognize at more than 70% that employers are more involved than ten years ago, they consider that this is still motivated by the need to improve their image, not by conviction. However, this does not prevent them from wanting to join companies for their career or "to make them change from within" (48%), particularly in the two sectors most sought after for their first job: the environment (76%). and energy (68%).
It is precisely this requirement that has been publicly expressed for several years in speeches delivered at graduation ceremonies, the signing of manifestos and stands in the press as well as by collective mobilizations to awaken the ecological conscience of large companies or challenge their presence on campuses.
In training, the pitfall of a disciplinary logic
What lessons can we draw from these trends? These figures and these mobilizations may seem episodic, but it is the convergence of aspirations that is notable. For more than five years, each cohort of young people from the best training courses has been questioning the values ​​and the societal and environmental commitment of those who will hire them.
If the younger generations have clear aspirations, they do not always feel prepared to achieve them, given the knowledge and skills required. A survey conducted in France among 18-35 year olds in 2021 by the Fondation de France had shown that many young people, although concerned about environmental issues, admitted to not knowing the meaning of expressions such as "greenhouse gas" (46% of respondents) or "ecological footprint" (55% of respondents).
Indeed, all schools and universities are not yet able to properly target the skills to be mobilized to become actors of the ecological transition, because the training courses are often organized according to disciplinary logics. And when the skills are identified, they are identified by profession or they fall under transversal skills or "soft skills", which does not correspond to the expectations of students to position themselves in high-impact professions.
In some cases, this feeling of unpreparedness is based on what doctors define as "eco-anxiety" or "solastalgia," a mental distress that many teenagers and college students develop as they become more aware of the state of the environment.
Paradoxically, the more students are trained, the more they acquire the keys to understanding the mechanisms of life and planetary limits, the stronger their claim. These are above all the students and graduates of major engineering schools who have expressed the need for more ambitious training. If knowledge means understanding the interdependencies between human action and ecological crises, this awareness of one's own responsibility generates a duty to act. Realizing that their lifestyle is part of the cause confronts students with a ethical imperative to act to change the course of things.
Institutions reflect on a common core of skills
In this context, many heads of higher education institutions have taken steps to retain students and prove their relevance to employers. At first, these measures were mainly public statements.
In the aftermath of COP21 in Paris, under the leadership of Columbia University, 115 schools of public health and medicine from all continents decided to launch a joint initiative aimed at training future medical professionals in the effects of climate change on health. . In 2017, a global consortium on climate and health education (GCCHE) was created, in the name of an "imperative for rapid action". The presidents of these establishments thus recognized that the climate was under-represented in health programs and agreed on the need to continue building skills through training.
Similar initiatives have sprung up in different parts of the world over the past five years. In the UK, for example, the 24 universities that make up the Russell Group publicly declared in December 2019 their commitment to "addressing climate change through research, education and more sustainable practices". The Russell Group has therefore in turn created an Environmental Sustainability Network to "learn from each other, strengthen efforts to reduce waste, increase recycling" and reduce COXNUMX emissions.2 on the campus.
In France too, those responsible for higher education have expressed their desire tointroduce more lessons related to climate and the environment. The year 2019 was punctuated by statements calling on the government to devote additional financial resources in order to be able to train all students in climate and ecological issues.
Following the example of many European and American universities, the majority of presidents and directors of French higher education establishments, joined by national conferences (CPU, CGE, CDEFI), have announced want to make the climate an "emergency", thereby engaging their communities in effective and rapid transformation through course development, staff training, introduction of responsible practices in campus management and student life.
Over the forums and reports, reflection on a common frame of reference, beyond professions, statutes and sectors, has gradually imposed itself in the public debate. A consensus has been established on the fact that responding to the dual climate-biodiversity challenge requires renewed training for all professions in the private sector and the public service, as well as the introduction of climate and ecological concerns in all public policies and corporate strategies.
From training for environmental specialists to environmental training for all
A 2023 survey conducted by the International Association of Universities (IAU) provides an overview of the commitment of institutions around the world to the Sustainable Development Goals (SDGs). Compared to the results of previous surveys (2016 and 2019), the number of universities that include the SDGs in the strategic plan remains stable (38%). Nearly half of establishments say they allocate a specific and growing budget to initiatives related to sustainable development.
Nevertheless, the survey points to a number of difficulties that hinder a deeper and transversal transformation: the lack of funding, the lack of trained staff, the lack of reward mechanisms for the courses. While the majority of universities (65%) offer dedicated courses, these courses are generally specialized, concentrated in a limited number of departments – most often belonging to STEM (science, technology, engineering and mathematics) – and largely unknown on campus. . Trans and interdisciplinary approaches are rare and systemic perspectives difficult to implement.
In France, the situation is very contrasted. Until very recently, few courses offered compulsory courses related to energy and climate issues, as shown in a report published by the Shift Project in March 2019 on higher education and the climate. Engineering schools traditionally offer more courses than management schools, and even in universities, students enrolled in science, technology, engineering, and math programs have more environmentally-related courses than others. Finally, these courses are generally reserved for graduates, almost never for undergraduates, thus producing strong inequalities of access.
The challenge was therefore to move from training for environmental specialists to environmental training for all. It's the report submitted in 2020 by paleoclimatologist Jean Jouzel and ecologist Luc Abbadie to the Minister of Higher Education and Research who moved the lines on these aspects. By recommending that the environmental approach be generalized to all training, the report makes ecological transition an integral part of undergraduate training courses, so that all bac+2 level students, all sectors combined, have some common skills.
The multidisciplinary dimension of the ecological transition – mobilizing knowledge ranging from geography to biology, from philosophy to economics via the earth sciences – adds an additional obstacle to the necessary adaptation of training and generates forms of resistance at all levels. Indeed, a course common to all teaching programs and disciplines is much more difficult to achieve than any specialized course. Yet what is expected of higher education, under pain of chronic disaffection, is the promise to train all future professionals, not just those who will work in the field of energy and the environment, so that know how to navigate complexity.
Alessia Lefebure, Sociologist, member of the UMR Arènes (CNRS, EHESP), School of Advanced Studies in Public Health (EHESP)
This article is republished from The Conversation under Creative Commons license. Read theoriginal article.
Image credit: Shutterstock / Valmedia