"Evacuate Palestinian Christians from Gaza [...] these Christians risk genocide at the hands of Hamas"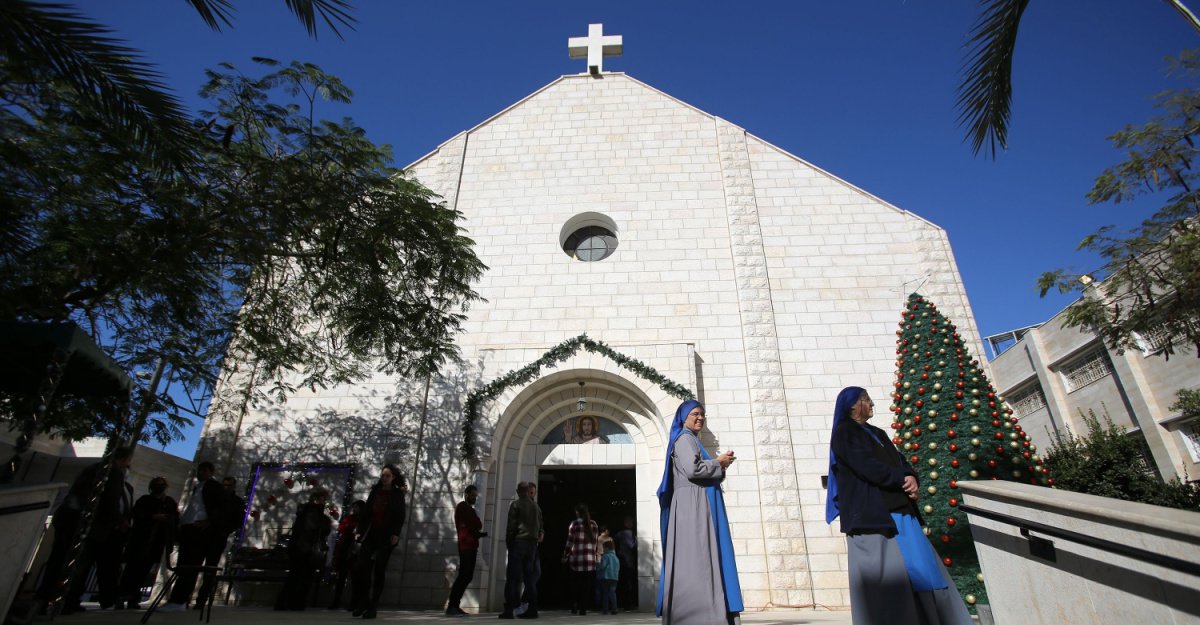 ---
Joel C. Rosenberg, an Israeli-American evangelical author, launches an urgent appeal to Israeli leaders to evacuate Palestinian Christians from northern Gaza to the West Bank, fearing deadly reprisals from Hamas if they move south.
In an open letter published in the columns ofAll Israel, Editor-in-Chief Joel C. Rosenberg, an Israeli-American evangelical Christian, highlights the extreme danger facing Palestinian Christians in northern Gaza. He calls for immediate action by the Israeli authorities to allow them to reach the West Bank.
"It is with the greatest urgency that I write this open letter to Israeli leaders at the highest levels of our government and military. Palestinian Christians in northern Gaza are in extreme danger. And the situation is getting worse by the day in hour. They must not be moved south. They must be evacuated immediately to the West Bank."
According to the journalist, Christians and Muslims in Palestine face very different realities. Recalling the treatment inflicted by the Islamic State in recent years, Joel C. Rosenberg says he fears for the safety of Palestinian Christians if they are evacuated to the south of the country.
"Palestinian Christians are terrified of being forced south. Why? Because they saw the genocide that ISIS launched against Christians in Iraq and Syria a few years ago "So Palestinian Christians are terrified that they will be massacred if they go south. They are terrified that their wives and daughters will be raped if they go south."
"As followers of the crucified and resurrected Christ – Jesus of Nazareth – they are considered pagans, pagans and idol worshipers by Hamas, Palestinian Islamic Jihad and all violent Islamist extremists," the journalist writes again .
He explains that according to reports, the IDF "has ordered all Palestinian Christians in northern Gaza to evacuate the three churches in which they are currently taking refuge and to move south within the next five days." "But if they do," he continued, "Hamas and other terrorists will do to Christians exactly what they did to Israeli Jews on October 7 during the music festival in Sderot, Ofakim, Kfar Aza, on Kibbutz Beeri , on kibbutz Nahal Oz and elsewhere.
In his missive, he implores the Israeli government not to let this tragedy happen, but to "immediately evacuate" all Palestinian Christians to the West Bank where Palestinian Christians "will warmly welcome their brothers and sisters in Gaza and ensure that 'They have a place to live.'
"My evangelical Christian colleagues around the world will then do everything possible to work with Christian NGOs and others to provide these Christians with the humanitarian aid they desperately need," adds the journalist who resides in Jerusalem.
According to him, 590 Christians are currently sheltered in the Catholic Church of the Latin Patriarchate in Gaza City, 350 have found refuge in the Greek Orthodox Church and 53 are in the city of Deir el-Balah. Which makes approximately 1000 Christians in the region.
"Please act with compassion and speed to save these Palestinian Christians in Gaza from genocide," he concludes.
Palestinian ambassador to UN calls on countries to 'wake up' to Israel's 'genocide'
He is not the only one to speak of a "genocide", when talking about what is currently happening in Gaza. AFP reports that on Thursday, the Palestinian ambassador to the UN called on countries in Geneva to "wake up" to the operations carried out by the Israeli army in the Gaza Strip following the bloody Hamas attack, saying that it was a "genocide".
"You should wake up in this room. It's a massacre, it's a genocide. And we see it on television. This cannot continue," Palestinian diplomat Ibrahim Khraishi told representatives of UN member states. United Nations.
Camille Westphal Perrier
Image credit: Shutterstock/ Anas-Mohammed