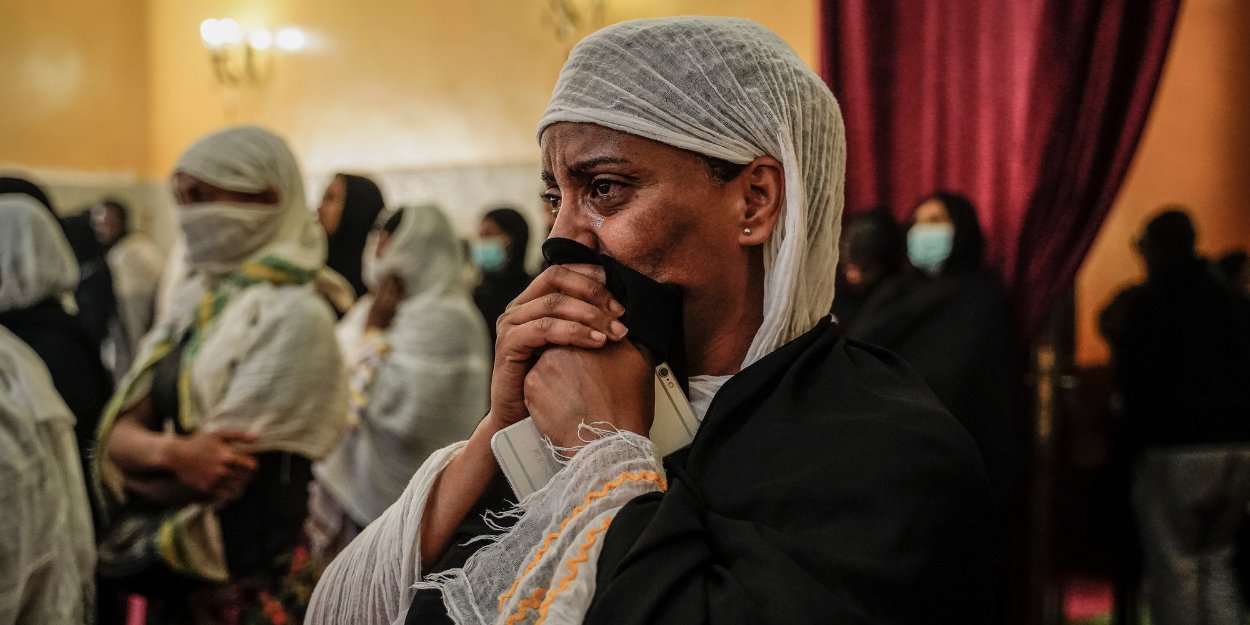 ---
Three people were killed in an attack on an Orthodox church in southern Ethiopia on Saturday, a media outlet linked to the cult said.
Two young people were killed and four others seriously injured in Shashemene, in the Oromia region, according to the Tewahedo Media Center (TMC), an organ of the Orthodox Church in this country. Abune Henok, Archbishop of Addis Ababa Diocese, called the attack "shameful and heartbreaking".
The TMC later claimed that a woman had also died under sniper fire from buildings near the church, and that other people had been injured.
The TMC accused the security forces of having carried out the attack in the town located about 250 kilometers south of the capital. It was immediately impossible to independently verify this information.
Archbishop Abune Henok has called on authorities in Oromia, Ethiopia's largest region, to end the "persecution" of Orthodox Christians, according to the TMC.
A statement released by the Holy Synod then called on clergy and worshipers to wear black in protest, and called for peaceful demonstrations in churches across the country and abroad on February 12.
The incident comes amid tensions within the Ethiopian Orthodox Tewahedo Church, after rebel bishops established their own synod last month in the country's most populous region of Oromia.
"Their Own Truth"
The unity of this Church, one of the oldest in the world and which accounts for around 40% of the 115 million Ethiopians, is therefore threatened.
The Tewahedo Church, led by Patriarch Abune Mathias for a decade, declared the split illegal and excommunicated the bishops involved. The Church has also accused Prime Minister Abiy Ahmed's government of interfering in its affairs and making statements that effectively recognize the "illegitimate group".
Mr Abiy, himself from the Oromo community, this week called on officials for dialogue and said the two sides had "their own truth". Dissident priests accuse the Church of discrimination and linguistic and cultural hegemony, arguing that it does not speak to congregations in Oromia in their native language, complaints brushed aside by the patriarchy.
The World Council of Churches (WCC) issued a statement on Friday expressing its "deep concern" over the tensions within the Ethiopian institution. "We call on all political leaders in Ethiopia to support the Ethiopian Orthodox Tewahedo Church in its eforts to achieve unity and peace among its members," said WCC general secretary Jerry Pillay.
The Editorial Board (with AFP)
Image credit: AMANUEL SILESHI / AFP