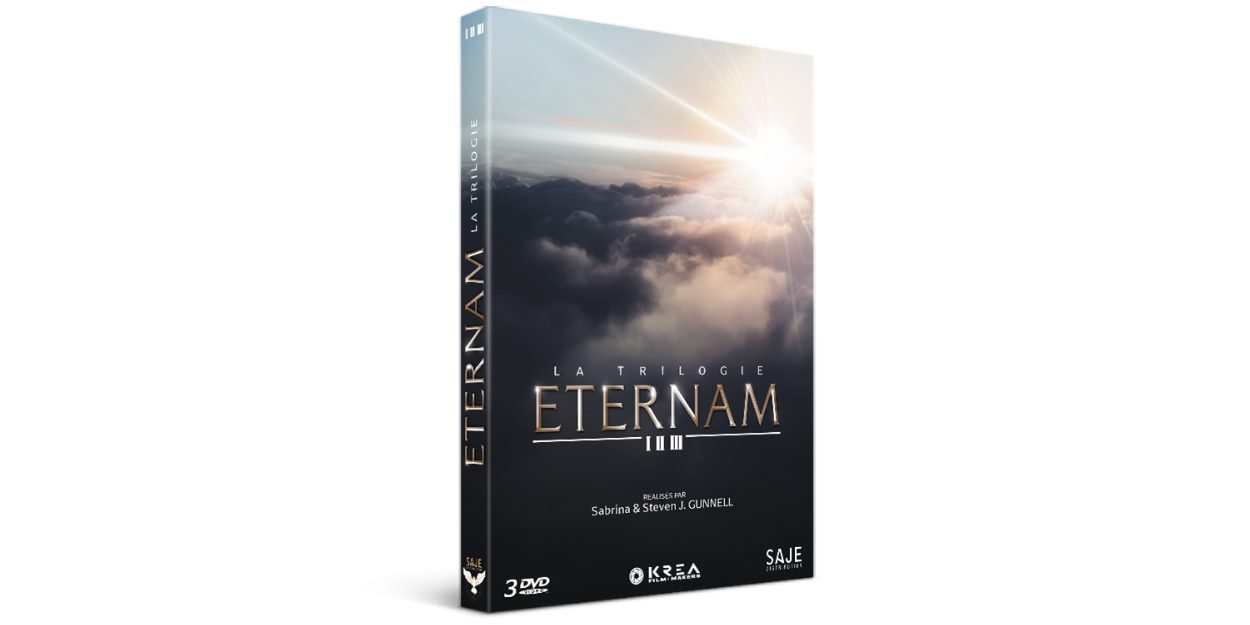 ---
The Eternam box set brings together 3 DVDs of poignant testimonies of faith and hope in the face of illness, end of life and bereavement.
Convinced that cinema is a means of evangelization with unsuspected power, Steven and Sabrina Gunnell have given their lives to Christ and devote all their energy to the production of deeply inspired documentaries. The career of each of the two spouses, touched in turn by a particular grace, took a singular turn in just a few years. Steven was one of the singers of the music group Alliage, one of the most famous French "boy bands".
He chained the successes before experiencing a long crossing of the desert. After a spectacular conversion, he decided to embark with Sabrina on the production of Christian films. Most have crossed the borders of France: Make me live (2017), Gaspard, soldier of love (2018), The Sanctuary found (2019) or the Eternam series (2019 - 2022). Each of these films is an invitation to discern the invisible.
The invisible on the screen
Steven and Sabrina Gunnell traveled all over France to collect a series of edifying testimonies. They met dozens of people: men, women, philosophers, theologians, lecturers, preachers, missionaries, artists... These witnesses evoke the way in which grace accompanied them in their existence: trials, choices, life changes, discernments , miracles, feelings of failure, commitments, incomprehension in the face of tragedy… All have found an answer and share it with us with authenticity and simplicity.
The ETERNAM trilogy plunges you into the greatest mysteries of faith and sheds new light on the great questions of human existence. The life of the world to come (volume 1), evokes life after death; the Promise (volume 2) is a magnificent catechesis on the Holy Spirit, and Mary, door of Heaven (volume 3), evokes the intimate relationship that sincere believers have established with the Virgin Mary, by means of numerous testimonies always so strong and moving.
The box, coming soon
SAJE Distribution brings together these 3 DVDs in a single box set soon to be available in DVD or VOD. Three poignant documentaries where stories intersect and leave us with a taste of eternity.
Mathilde Barbieux-Celeyron