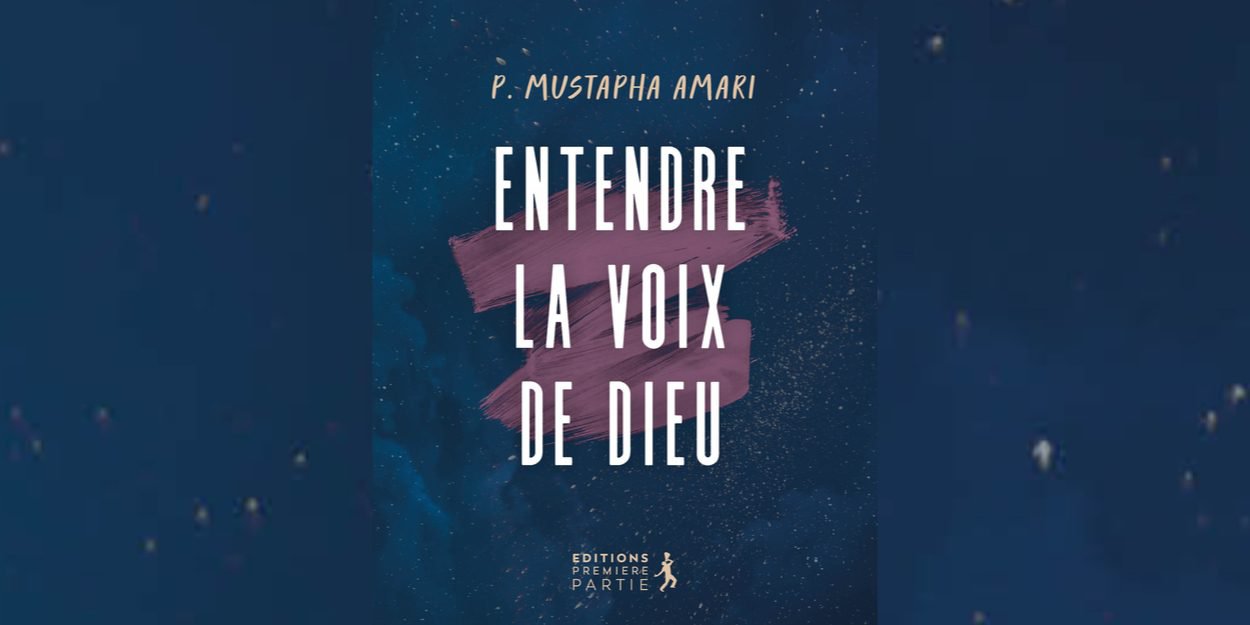 ---
Father Mustapha Amari is a priest in the Chemin Neuf community. In his book, "Hearing the voice of God", published by Editions Première Partie, he invites the reader to follow a method by reclaiming the tools he has to discern and listen to the voice of God. A spiritual and concrete vade-mecum.
Father Mustapha Amari, invites us in his work "Hearing the voice of God", published in Editions Part One, to consider all the means at our disposal to hear and communicate with God as well as to make room for silence in order to enter into His presence.
Over the twenty-five chapters of this edifying work, it delivers us in particular a three-step formula for hearing the voice of God: Reception, Interpretation, Application. To receive what God communicates to us to the end, to interpret what he tells us, to apply his word concretely and to accomplish his will.
This clear, concise and illustrated book is no less profound. In a language in tune with our hyper-connected era, Father Mustapha thus proposes to "parameterize" our "guidance system linked to the Holy Spirit" and to consider that "the word of God is a source of living water that you have to let it flow".
Up hearts and bodies
His practical advice, in addition to silence or reading the Bible, is numerous for listening to God and strengthening the bond with him: such as listening to one's body, listening to music, sleeping more, avoiding junk food, build spiritual muscle by strengthening your memory, learn about prophecy with an exercise inspired by La Fontaine's fables or even "search on the internet or
Youtube of sermons [...] from different churches and different currents" to edify our hearts.
With a beautiful open-mindedness and a great lucidity on our life full of noises and concerns, these spiritual exercises renew a genre initiated by Ignatius of Loyola, somewhat obsolete today. It is by putting himself within the reach of young and old that Father Mustapha manages to win over the reader to progress on the path of God, keeping in mind that the spiritual life is a constant progress.
This first book by the priest of the Chemin Neuf Community is a success through its communicative enthusiasm, through the clarity, simplicity and effectiveness of his method for hearing the voice of God and sharing it at a time when it is in so much need of to be listened to and heard.
Eric Coursodon