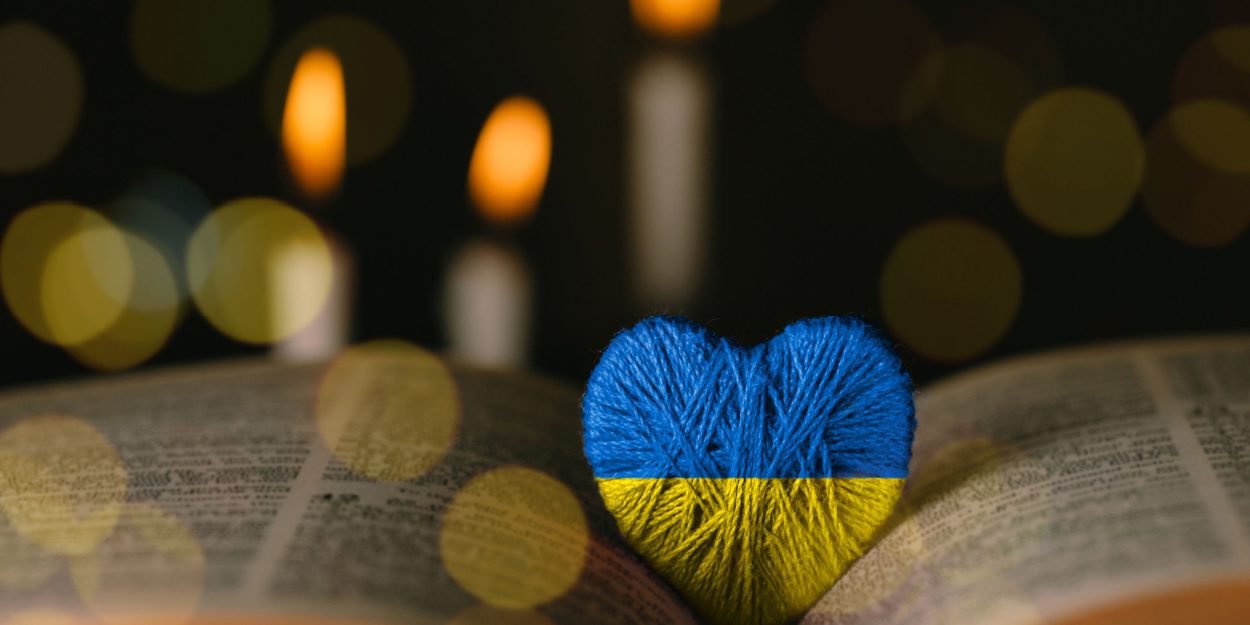 ---
"We must continue to bring the Word of God, because war shakes the very foundation of people's lives", testifies the head of the Ukrainian Bible Society which continues its work in the country devastated by the conflict.
Christian today reports the testimony of Oleksandr Babiychuk, head of the Ukrainian Bible Society. He lives in Kherson, a war-ravaged port city that celebrated the withdrawal of Russian troops last Friday.
For the first time since August, the Bible Society team was able to return to their offices without fear. A half-hearted victory, because they found their premises in a deplorable state, between bullet holes and vodka bottles on the ground.
A feeling that echoes that felt by the population. Oleksandr Babiychuk speaks of many "traumatized people who have lost family members, friends, memories, property" since the start of the conflict. At the heart of the drama, he believes that the Bible Society has a vital role to play.
"This is exactly the area where the Bible Society must work actively with the churches, for it is the word of God alone that brings, comforts and ultimately reconciliation. »
"We must continue to bring the Word of God, because the war shakes the very foundation of people's lives", continues the director who adds that the Ukrainians "are looking for answers to crucial questions about why this war is is produced and why God has permitted it".
An observation confirmed by the increase in the demand for Bibles in the country since the beginning of the war which is for many " a lifeline " in the darkness.
Over the summer, nearly 168 Bibles and scripture-based books were sent to Ukraine by the Bible Society UK to meet this need.
There is no shortage of work, and the members of the Ukrainian Bible Society are determined to continue their mission, believing that their responsibility "is to work with the churches to reach all those who need heavenly healing".
A "difficult" week
During a press conference on Wednesday November 16, the American Chief of Staff, General Mark Milley, declared that Russia is losing on all fronts. However, he considers it unlikely, at least in the short term, that Ukraine will be able to dislodge Russia militarily from all the territories it occupies in the country, including Crimea.
As the country suffers major power cuts after heavy Russian strikes on energy infrastructure, the cold begins to set in.
AFP reports in particular that a light blanket of snow covered kyiv, the capital of Ukraine, on Thursday morning, where many neighborhoods were without power in the morning. The regional governor, Oleksiï Kouleba, warned on Wednesday that the coming week would be "difficult", with temperatures which could drop "to -10°C".
Camille Westphal Perrier (with AFP)