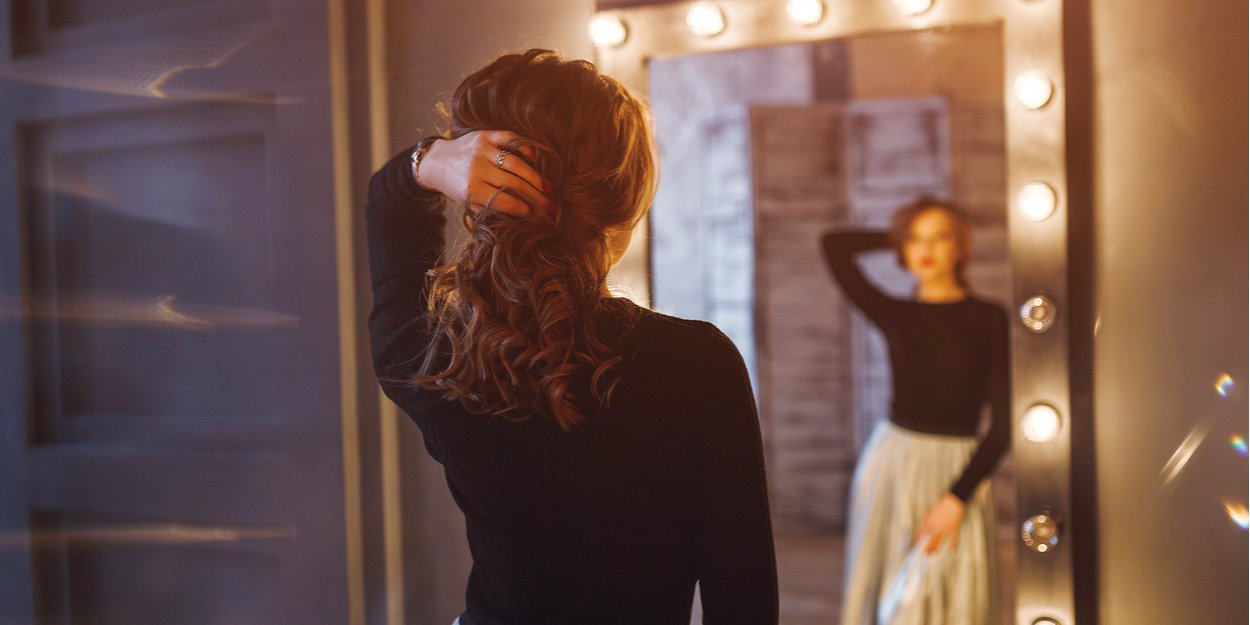 ---
Between making no effort and becoming a slave to your mirror, there is a balance to be found. Update with Valérie Bricard, image consultant.
The accounts of the Bible linger on the appearance of several people, Rachel, David, Samson or Queen Esther. Why do you think?
Beauty is one of the obvious characteristics of some people. On the other hand, I think the beauty of these characters was more than just plastic. It is the addition of flattering features and their radiance that must have caught the eye. David's face was to shine as he praised God in a spirit of joy. I am delighted that these kinds of details are pointed out in the Bible. When I was a child, Queen Esther was my favorite felt character. She had long dark hair, a cape over her dress, and a tiara on her head. She loved God and she was beautiful.
As a Christian, what place should you give to appearance?
Reading the Bible, we see that God invites us much more to listen than to watch! The priority, for God, is that we hear his word and that we make it concrete through acts of love and hope around us. God also invites us to approach that which is humble, which has nothing to catch the eye and which is deemed unworthy by society. We are very far from the reality of catalogs!
However, our appearance is an undeniable point of contact and communication with others. We are seen before we are heard. While admiring the beauty, the diversity and the delicacy of the flowers, I tell myself that the creatures of God that we are have a great margin of maneuver in the choice of their clothes!
How do you explain that some women are very attentive to their appearance and others less?
There is for me three factors, education, period of life and personality.
The female identity is built within the family. Femininity is more or less valued there, complimented and taught by example: I am thinking here of the harmony of the clothes, the hairstyle and the make-up of the mother and the sisters.
Thus, it is more obvious for a whole category of women to take care of their appearance, simply because it is a value that has been conveyed to them. Other families value being above all and put a negative connotation on appearance. Any sign of sophistication is deemed inappropriate, even indecent or unhealthy. It is then more difficult for these women who have become adults to free themselves from guilt and to taste the joy of making themselves beautiful!
Should we "make yourself beautiful" first for yourself or for others?
For both ! Dressing for yourself requires a strong enough self-esteem. Some women have an easy relationship with their body while others experience a conflicting relationship with it. Certain imperfections are translated by real complexes: signs of aging, traces of motherhood, overweight, absence of feminine forms are all reasons that make us doubt our beauty. Image consulting helps to wear the garment cuts and colors that highlight and overcome certain brakes.
We can dress for others but the motivations have to be good. Entering into a permanent game of seduction, seeking to deliberately polarize the gaze on oneself is a form of relational manipulation which must be avoided.
The gaze of others must stimulate but not obsess. Out of love for a spouse, for his children, out of respect for my colleagues and my clients, I take care of my appearance. If I am not naturally flirtatious or feminine, I can "make an effort" and put myself to my advantage, to please the man I love or the friends who invite me for an outing. It is an expression of fantastic love and friendship!
Sandrine Roulette
Find more articles on www.spirituelles.info, the magazine that brings together Christian women from the French-speaking world.
Article originally published in July 2021