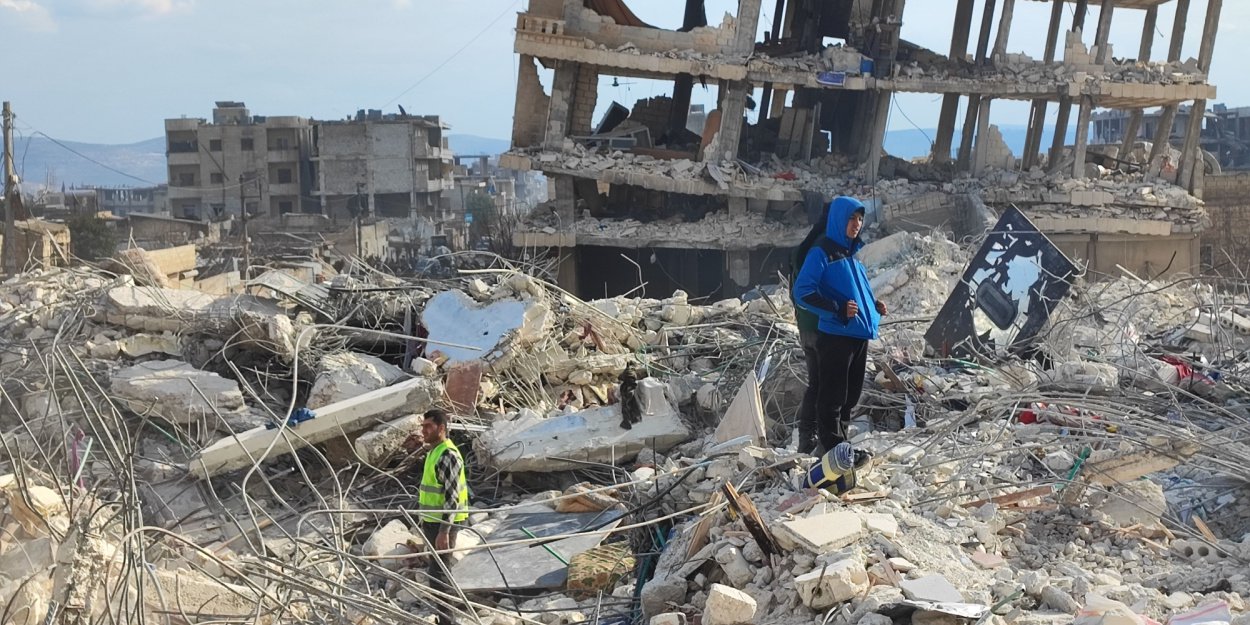 ---
After two extremely violent earthquakes, which killed tens of thousands of people, Syrian churches are mobilizing to help the survivors.
Syria and Turkey were hit on Monday, February 6, by two strong earthquakes which resulted in many deaths and injuries. Nearly a week after the tragedy, the death toll now exceeds 35.000. A figure that could double according to the UN.
As the chances of finding survivors dwindle a little more each day, the priority now is to help the hundreds of thousands of people whose homes were destroyed by the 7,8 magnitude earthquake on the Richter scale.
In the rubble and rubble, these survivors are currently facing hunger and cold. Christianity Today reports that in this context of crisis, monasteries and churches of all denominations have opened their doors to welcome them.
Syrian church leaders stress that everyone is welcome, regardless of religion, nationality or political affiliation.
They pray that the "little Christian community" will be able to withstand the exhaustion and uncertainty they face.
Centers run by Open Doors, for example, help up to 5 people. They distribute two meals a day – mainly sandwiches – and provide blankets, a listening ear and a place to rest.
Ibrahim Jaffar, a Syrian Christian who works in one of these centers says:
"Syria needs the service and resilience of its Christian minority more than ever."
The situation is particularly difficult in the war-torn north of Syria, which is not controlled by the government and which is cut off from the usual aid mechanisms, reports the World Council of Churches.
Salma El Monser (with AFP)
Image credit: Shutterstock/ Mohammad Bash