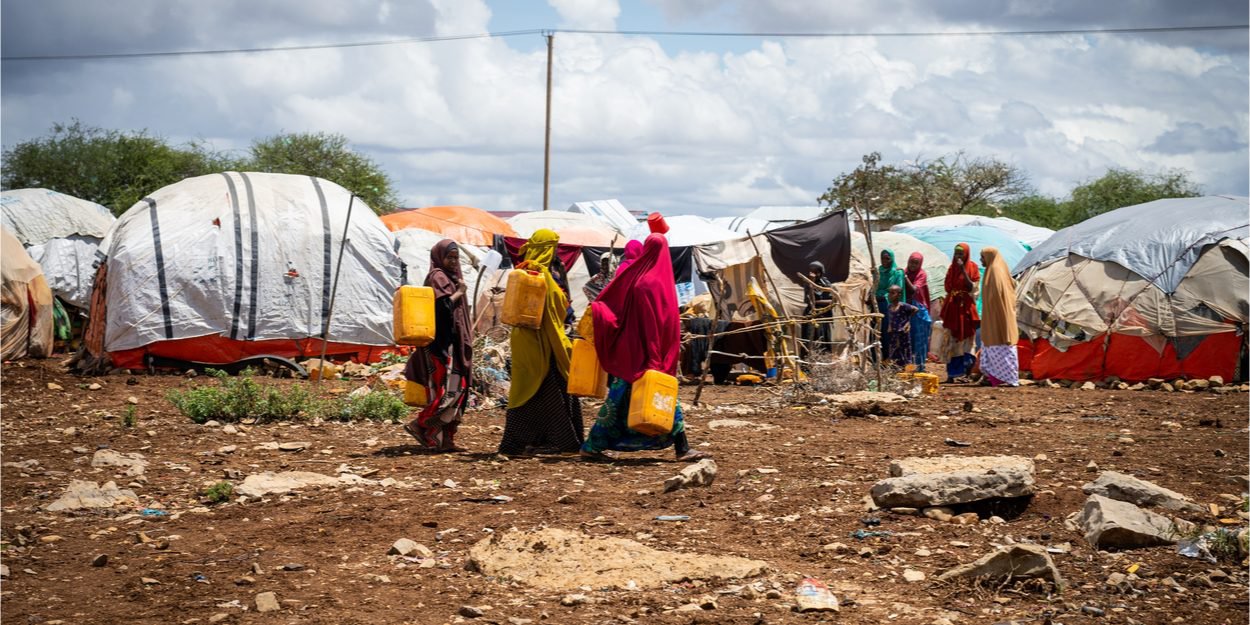 ---
During a press conference from Mogadishu, a senior United Nations official warned in "a final warning" of the famine threatening Somalia.
"Famine is knocking at the door. Today is a final warning," Martin Griffiths, head of the UN's Office for the Coordination of Humanitarian Affairs, said Monday during a press conference from the Somali capital.
He added that the situation and trends resemble those observed during the 2010-2011 famine, with even "worse" forecasts.
According to the senior UN official, it is decades of conflict, economic problems, lack of rain and therefore drought as well as massive population displacements that are in question. Conditions that are likely to last, "at least until March 2023".
Martin Griffiths estimates that nearly half of the population, or a total of 7,8 million people, are affected by "the historic drought", while 213 are "in great danger of starvation".
"I am sad to say that I am not surprised by these results. Time is running out, and it will soon be up. But panic does not help those who need and deserve our help," he continued.
"The world must act now"
He also reported being "deeply shocked by the level of pain and suffering that so many Somalis are enduring", recounting that he encountered "children so malnourished they could barely speak" in Baidoa. According to the UN, one and a half million children will face acute malnutrition by October in the Horn of Africa country.
To prevent this catastrophe, Martin Griffiths asserted that the international community still has "a chance, but very little time". He recalled that humanitarian organizations in particular need more funds.
Also speaking from Somalia's capital, Mogadishu, UN World Food Program (WFP) Emergency Director Margot van der Velden urged the international community not to wait for "an official declaration of famine to act". .
"The world must react now, while we still have a chance to avert catastrophe," she stressed.
Camille Westphal Perrier
Image Credit: Shutterstock/sntes/Somalia, May 2019, Refugee Camp in Baidoa