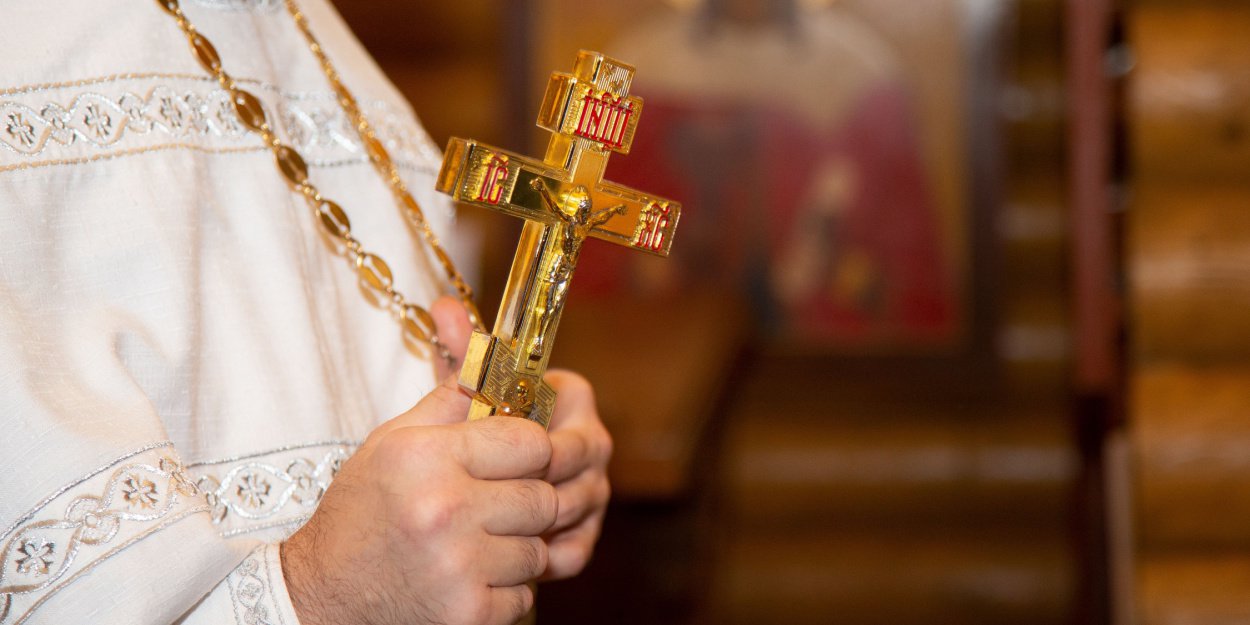 ---
A Russian priest who had criticized the offensive in Ukraine on the internet, Ioann Kurmoyarov, was sentenced to three years in prison in Saint Petersburg (north-west), announced Thursday the court which tried him, in a context of continued repression in Russia.
He "was found guilty of committing an offence" and "the court imposed a sentence of three years' imprisonment in a penal colony", according to a statement published on Telegram.
Ioann Kourmoïarov is also "deprived of the right to express himself on the internet for two years", added the court.
According to Amnesty International, this priest and monk of the Russian Orthodox Church residing in Saint Petersburg denounced on YouTube what he considers Russian aggression and urged Christians to condemn it.
"On April 1, 2022, he was stripped of his priesthood. On June 7, Ioann Kurmoyarov was arrested, charged with deliberately spreading false information and remanded in custody," the non-governmental organization said.
Last February, the European Parliament had called in a resolution for his release as well as "that of all the other political prisoners in Russia", "who have been prosecuted only for their opposition" to the military intervention of Russia in his Ukrainian neighbor.
Since the start of this offensive on February 24, 2022, only a handful of priests of the Orthodox Church in Russia, which claims 150 million faithful around the world, have openly spoken out against the military campaign launched by the Kremlin.
Conversely, their leader, Patriarch Kirill, an ally of Vladimir Putin, called for "uniting" around the authorities.
Russia has faced a growing crackdown on voices critical of power for many years, which accelerated after the start of the conflict in Ukraine.
Almost all of the major opponents have fled their country or been imprisoned, like the best known of them, Alexeï Navalny, already detained and sentenced in early August to 19 years in prison in a new trial.
Thousands of ordinary Russians have also been given heavy sentences for opposing the offensive, whether in protest actions or even simple social media posts.
The Editorial Board (with AFP)
Image credit: Shutterstock/Forton