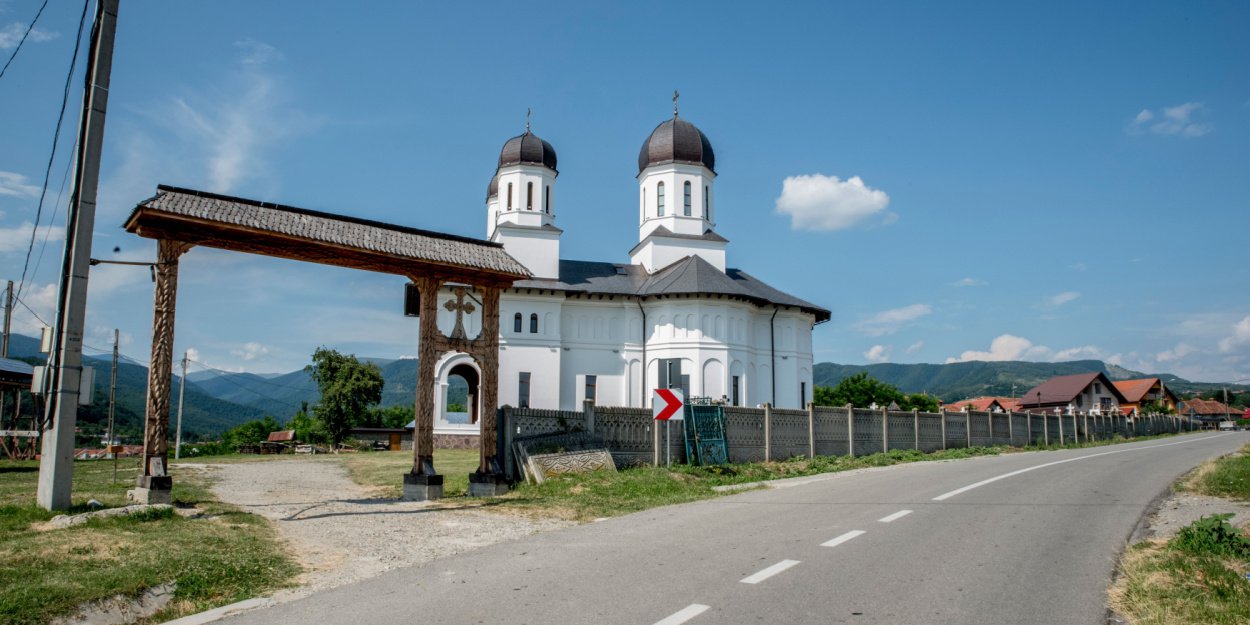 ---
In the south-west of Romania, the municipal council of Caransebes and Christian organizations are building houses that welcome the families most weakened by life. Ten of them have already found accommodation.
"Elohi" is the name given to a complex of new houses erected in Caransebes, on the initiative of the organization Jesus Christ Living Hope and the town hall, helped by a construction company and the American association Bethel Fellowship Mission.
Jesus Christ Living Hope President Charles Nzekwe told Alfa Omega TV that it all started after personal experience and prayer:
"When I arrived in Romania, I lived on the streets for seven months and saw how difficult it is for homeless people who have no place to sleep. And that's as well as God guided me. I spoke with the members of our association and God led us to build a center where people in need can rest and have a home."
Today, ten families with 24 children live in five duplexes, having been chosen from among a hundred whose town hall had provided a list to the Nzekwe association. It was the families of different religions who were in the most difficult situations who were rehoused, in particular Orthodox and Evangelicals.
A difficult selection and the refusal of assistantship
Ilie Cuzma, also a member of Jesus Christ Living Hope explains that the choice was "very difficult".
Among those who were relocated was "a family with four children who had no electricity in their house and water was leaking down the wall inside the house."
This relocation makes it possible to make a new start, as one of the beneficiaries of the program explains:
"Since we've been here, I got my driver's license and a car. My wife was able to have surgery."
However, this outstretched hand is not assistance, the dignity of the beneficiaries is preserved:
"For every family, it is obligatory that at least one person works. God asks us to do so, that each family takes care of its children, its chores, its responsibilities."
Jean Sarpedon
Image credit: Shutterstock/ Dita Dumitru