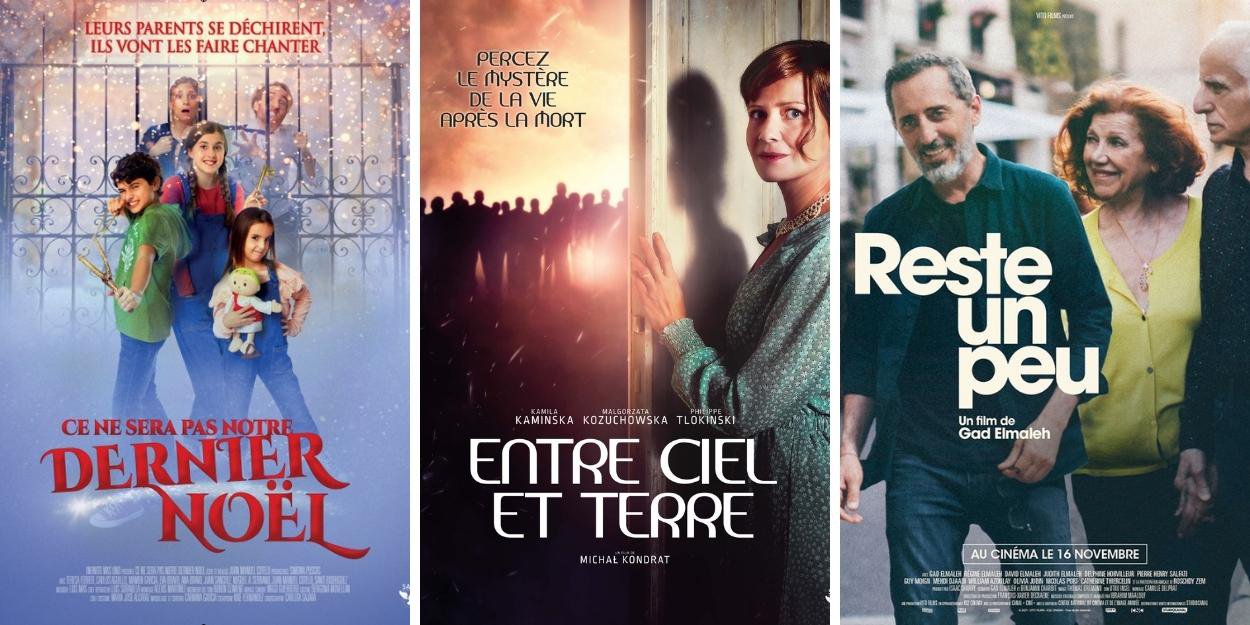 ---
The days are shorter, the weather is colder, it's the perfect time to decide return to the cinema, with family, with friends. That turns out well, Saje Distribution invites you to discover 3 films throughout the month of November. There is something for all tastes and all ages. No one will be left behind.
Released on November 2, the film " BETWEEN HEAVEN AND EARTH " is still showing this week in a few cinemas in France. A docu-fiction on life after death, which invites through various interventions to ask the question of the existence of purgatory, hell and paradise. A projection that leads us to think and pray for the deceased members of our families. Discover the list of cinemas here.
In another register, you can discover the film by Gad Elmaleh, " STAY A BIT ". In full tour of previews, this film will be on display in cinemas from November 16th. The latter addresses the question of the journey of faith, the questions that we can ask ourselves in relation to our baptism. With the difference that the person who asks them is none other than Gad Elmaleh himself. A film that invites reflection.
Finally, for families, Saje distribution offers you the family musical "THIS WILL NOT BE OUR LAST CHRISTMAS", which will premiere at the cinema on 7 parnassians, in the presence of its director Juan Manuel Cotelo, Wednesday November 9 at 16 p.m. In this musical, each member of the family finds their place to save the family. While linking the songs, the film tackles an important subject of our society, the question of divorce. This film will be in theaters from November 23.
November will therefore be a good time to return to cinemas.
Marie-Laure Liller