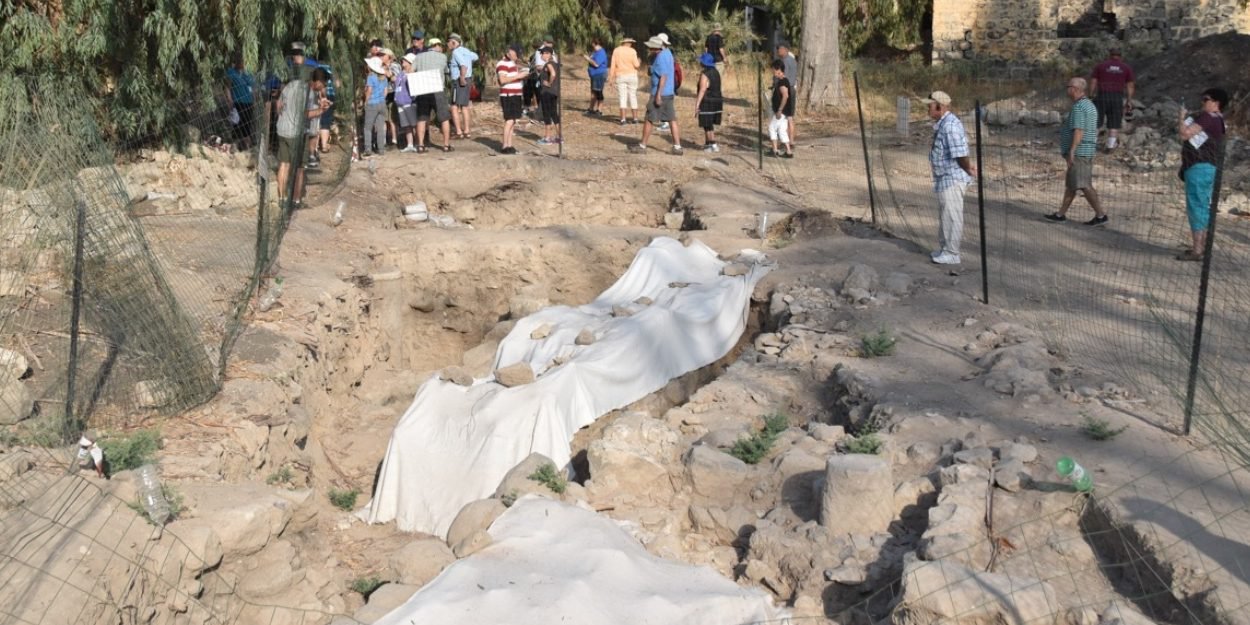 ---
According to the director of the excavations, "this discovery is our strongest indicator that Peter had a special association with the basilica".
In Israel, at El Araj, in biblical Bethsaida, archaeologists have just unearthed a new mosaic featuring a Greek inscription in the excavation of the so-called "Church of the Apostles", a Byzantine-period basilica said to have been built over the house of the apostles Peter and Andrew.
Exciting news from the Galilee in Israel and the excavations at El Araj! Archaeologists have found new evidence of the Apostle Peter's Basilica and Roman-era Bethsaida.

The International Association of Metatomics is one of the sponsors of the excavation. pic.twitter.com/2GhdryTLOZ

— Todd Fischer - Founder of Metatomics (@metatomics) August 10
Translated by Professor Leah Di Segni, of the Hebrew University, and Professor Yaakov Ashkenazi, of Kinneret College, this inscription refers to a donor, "Constantine, the servant of Christ", and continues with a request for intercession. of Peter, "chief and commander of the heavenly apostles".
The inscription is part of a larger mosaic floor in the diaconicon, the church's sacristy, partially decorated with floral motifs.
"This discovery is our strongest indicator that Peter had a special association with the basilica, and that it was probably dedicated to him. Since Byzantine Christian tradition consistently identified Peter's house with Bethsaida, and not Capernaum as is often thought today, it seems likely that the basilica commemorates his house," said Steven Notley, academic director of the excavations.
In 724, a Bavarian bishop named Willibald visits holy sites along the Sea of ​​Galilee during his pilgrimage to the Holy Land. He reported: "And from there they went to Bethsaida, the residence of Peter and Andrew, where there is now a church on the site of their house. By referring to this quote, since 2016, excavations have been underway there.
el–Araj = biblical #Bethsaida on the north shore of Sea of ​​Galilee — the home town of Andrew, Peter, and Philip — Pix: lagoon, Area A (church and Roman bath?), map, BAS group walking into el–Araj — HighResolution pixs => https://t.co/6476BeX4dH pic.twitter.com/iiFuDAwfO0

—Carl Rasmussen (@go2Carl) August 10
"One of the purposes of this excavation was to verify if we have a layer from the 1st century at the site, which will allow us to come up with a better candidate for the identification of biblical Bethsaida. Not only did we find significant remains from this period, but we also found this important church and the monastery that surrounds it," explains archaeologist Mordechai Aviam, archaeological director of the excavations.
The next season of excavations on the site will take place next October, with the hope of finding new inscriptions there.
MC