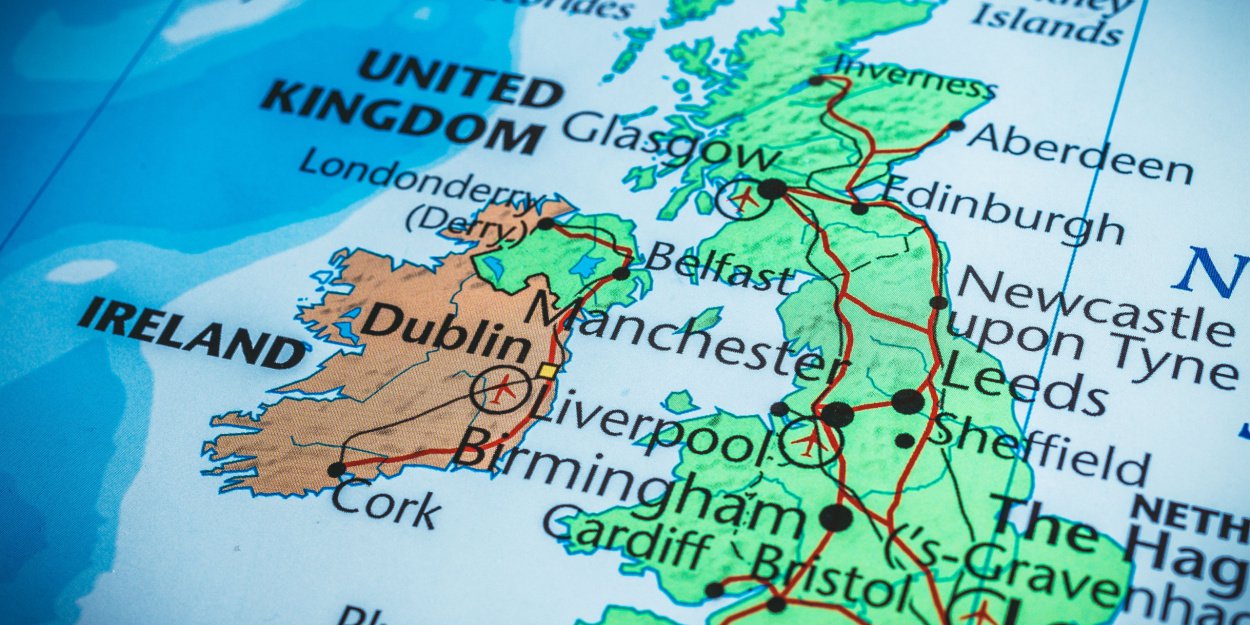 ---
"There is room to learn together while having fun", sing the toddlers in one of the rare nursery schools to welcome Protestant and Catholic children in Northern Ireland, with the project of creating a bridge between the two communities.
Twenty-five years ago, the Good Friday Agreement ended three decades of communal violence that left 25 dead in Northern Ireland. He stressed the importance of a "culture of tolerance at all levels of society", which should go through coeducation in education.
But many Protestants and Catholics continue to live separately, from an early age.
In the 2022/23 school year, only 27.000 students out of a total of around 356.000, or less than 8%, study in "integrated" or mixed schools, mixing the two communities.
The Bangor Integrated Nursery School is one of those rare institutions.
In 2019, "we organized a vote among the parents" and "97% said they would support" the transformation, told AFP the director of this kindergarten, Pamela Algie. The school, which was predominantly Protestant, got its new status after a lengthy review by the Ministry of Education.
From now on, each class must have 40% Catholic children, 40% Protestants and 20% children of other origins, explains Pamela Algie.
Tackling "difficult subjects"
The first mixed school opened in 1981, in the middle of the "Troubles" period. It took until 2022 for the Northern Ireland parliament to pass legislation encouraging more state schools - whose pupils are predominantly Protestant - and contract schools - mainly Catholic - to embark on the path to mix.
Both accept students from other communities, but in reality few take the plunge. Moreover, the curricula in these schools do not really address the issue of difference.
While at the Bangor Integrated school, "we talk about diversity, equality, respect and inclusion," says Pamela Algie.
"And we don't shy away from tackling difficult subjects, like racial issues and religion," she adds, even though her students are only between three and four years old.
On the parents' side, Trina Zellie, 39, enrolled her two daughters in Bangor Integrated: "We want them to not only acquire knowledge of English, literature, mathematics, but also to develop interpersonal skills" .
Among the students' families, from the middle class, some are practicing Catholics and Protestants, but many are non-believers or foreign families who have not lived through "the Troubles".
Reluctant families
In schools that are not mixed, "everything revolves around studies, good grades, but nothing is done to prepare students for the outside world, to teach them the history of Northern Ireland", laments Lorraine Clayton, who worked in this system before teaching at Priory Integrated College in Holywood.
His students have friends from all backgrounds and hope to change Northern Irish society.
"If we don't start moving forward and being more progressive, we will remain locked into issues of religion, religion, religion, religion, when there are other deeper things that need to be addressed," says Anna McKittrick. , an 18-year-old student who previously studied in a Protestant school.
But more than 90% of schools are single-sex.
"We have to change the education system first," said Derek Tsang, who is also 18.
To allow a greater number of students to interact, "shared education" was created in 2007. In this system, two or three schools join together and make it possible to pass from one to the other, for example if one offers a language or a sport that the other does not.
In 2018, this concerned around 60.000 pupils, but the government wants to reach 80% of schools in the next few years, adds Danielle Blaylock of Queen's University in Belfast.
Unlike the mixed system, "shared education allows schools and students to keep their identity when they interact", underlines the expert. According to her, favoring this path would make it possible to reach more families, in particular those reluctant to mix.
The Editorial Board (with AFP)