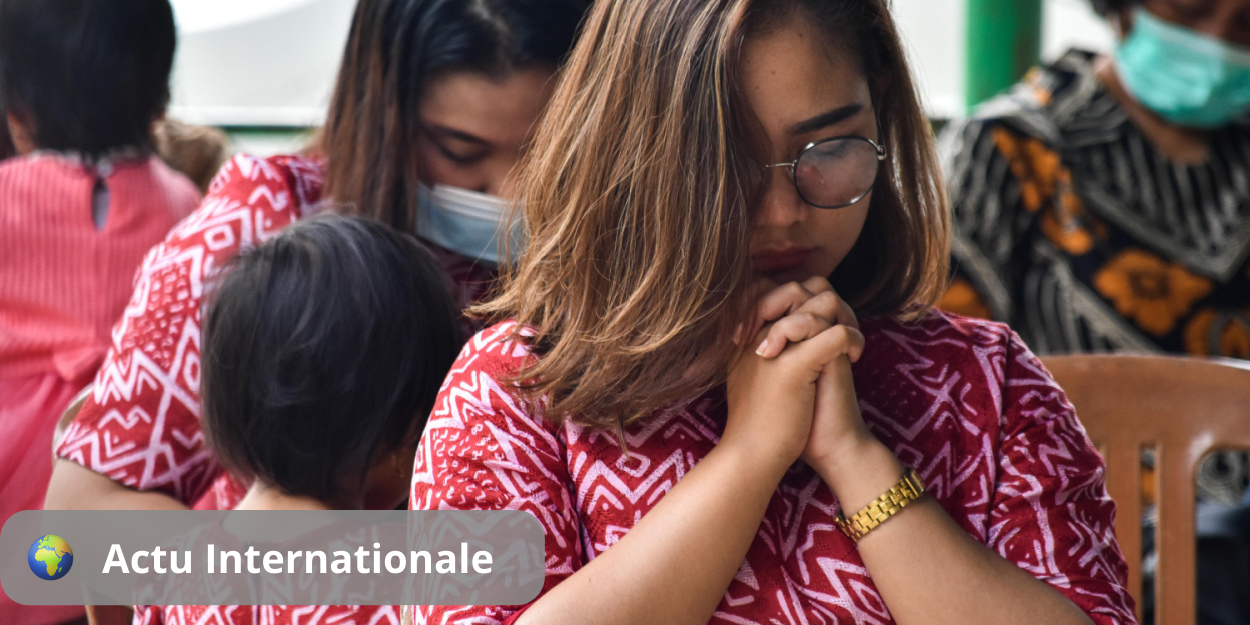 ---
"I saw a quote from a church: 'You did not choose me, but I chose you (John 15:16)'. Interested in these words, I went to this church. I started going to church without anyone knowing that I was a Muslim. »
Ruth is an Indonesian Christian, who grew up in a Muslim family. It was in a dream that she met Jesus. She bears witness to her faith, but also to her persecution to International Christian Concern.
"In 2009, when I was just a young child, I dreamed of climbing a hill. When I woke up, I felt tired. Night after night for a week, I dreamed of walking on the hill, and in the morning I felt tired, as if I had actually climbed a hill the night before. I remember this dream very well. »
Years later, she had this dream again for two weeks. And this time, she is no longer alone in climbing this hill.
"The dream came back, except this time I wasn't alone, I walked with a man. But when I woke up, I didn't feel tired. »
She talks about this dream to one of her friends, who is a Christian. "I think I know this man," she said before showing him a depiction of Jesus.
"And she showed me a picture, and I recognized it right away. I said yes ! Who is this ? »
Her friend then tells her about Jesus. Ruth goes to buy a Bible and begins to read it in secret. Then, in 2019, it was a quote on TikTok that challenged him.
"I saw a quote from a church: 'You did not choose me, but I chose you (John 15:16)'. Interested in these words, I went to this church. I started going to church without anyone knowing that I was a Muslim. »
She ends up getting baptized. But her mother discovers that she has become a Christian and is furious with her. She must leave Christianity or leave the family home. Ruth chooses to keep her Christian faith. She now hides in the family car, thanks to the driver who warns her as soon as her parents need it.
"I don't regret my decision; I found the Truth," she says.
MC
Image credit: Shutterstock/ Alfawardana