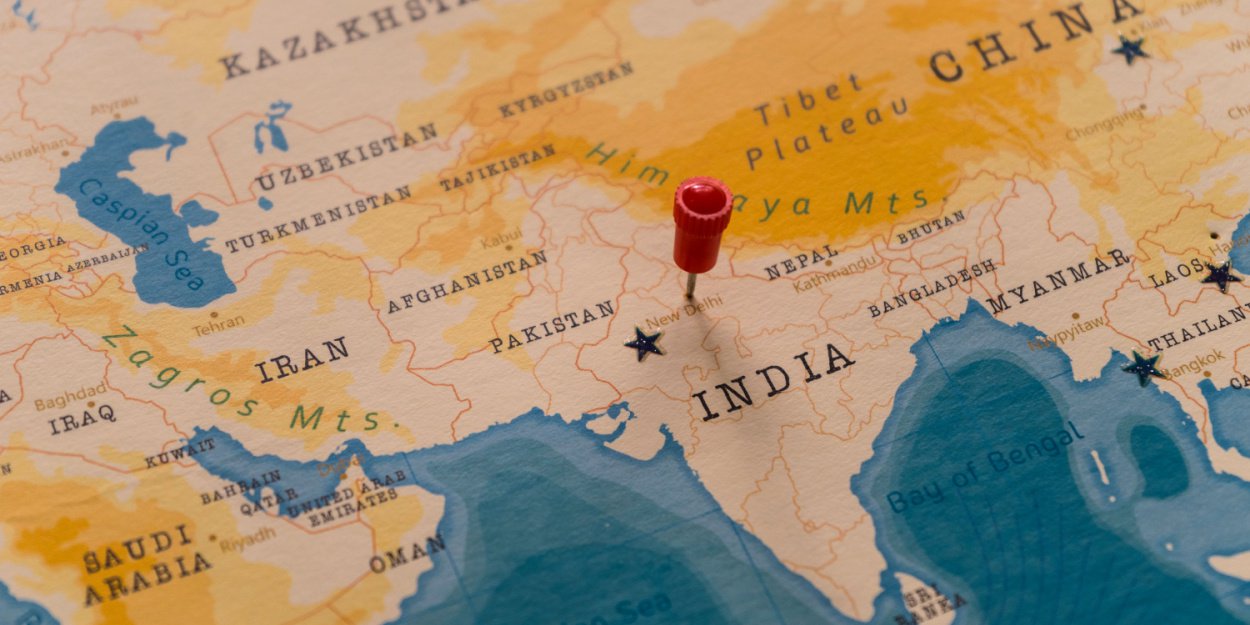 ---
"Razed" villages, two burnt synagogues, hundreds of displaced persons and at least one death: descendants of the "lost tribe" of Israel are paying a heavy price in the inter-ethnic violence that is bloodying the Indian state of Manipur (north- is) since May.
"Out of 5.000 Bnei Menashe, I would say that at least half of them are seriously affected," said Lalam Hangshing, president of the council of Bnei Menashe, a community that claims descent from the Manasseh, one of the "tribes lost" of Israel exiled in 720 BC by the Assyrians, a people of northern Mesopotamia (northern Iraq).
Assimilated to the Kuki minority, mainly Christian, they find themselves caught in the spiral of violence with the majority Meiteis ethnic group, mainly Hindu, which has left at least 120 dead and which the government of Manipur and the federal authorities are unable to to stem.
The Kukis make up about 16% of Manipur's 2,8 million people, according to the latest census in 2011. Proportionally, the Bnei Menashe are more affected.
According to Lalam Hangshing, at least one member of the community "caught up in the riots" has died. Others were injured but others may have been killed.
"When a Kuki dies, it is not said whether he belongs to the Jewish community," said Mr Hangshing, 65, a former civil servant from the southern Indian city of Bengaluru, after his home in Manipur was destroyed.
"Many have put themselves in a safe place", he adds, but "they have no future".
In Israel, the Degel Menashe aid organization said it was trying to provide aid to nearly 700 people affected by the violence in Manipur.
"These are displaced people, who have nowhere to go. Their belongings have disappeared, they have lost their jobs and their homes have been destroyed", specifies its project director, Isaac Thangjom.
There are several reasons behind the violence between Kukis and Meiteis, including access to land and public jobs.
Return to Israel
For Mr. Hangshing, also secretary general of the Kuki People's Alliance, a political party in Manipur, the Bnei Menashe are victims of this ethnic conflict, not of anti-Semitic attacks.
"Most people don't even know we exist, we are considered part of the Kuki community," he says. "You can call it collateral damage."
He noted, however, that some in the crowd were chanting slogans specifically aimed at his community, saying that "we have no place here, that we are lost Jews and that we should return to Israel."
On Thursday, the Kuki community celebrated a tribute to the victims of the violence before a collective funeral which they would like to organize soon, with a representative of the "lost tribe" of Israel alongside Christian priests.
The Meiteis oppose the ceremony, which culminated in a tense confrontation on Thursday between their representatives and security forces near the state capital, Imphal.
A member of the Bnei Menashe community, Asaf Renthlei, 31, works as a volunteer in the neighboring Indian state of Mizoram to help the displaced. "People fled with little more than the clothes they were wearing," says this sociology doctoral student.
At first he gave wine, bread and candles so that people could celebrate the Sabbath. But after sending funds raised in Israel, he was also able to distribute rice and cooking oil.
According to oral tradition, the exodus of the Bnei Menashe lasted for centuries through Persia, Afghanistan, Tibet and China, keeping certain Jewish rites such as circumcision.
In India, they were converted in the XNUMXth century to Christianity by missionaries.
Beginning in the 1990s, Bnei Menashe were brought to Israel where they formally converted and settled.
Asaf is not optimistic. He thinks that for his community the future is bleak and that many of them will seek, like him, to go to Israel: "The hatred is too deeply rooted," he says.
He adds: "Peace is a long way off and most of these 5.000 people have family in Israel. So it's only natural that people want to be safe."
The Editorial Board (with AFP)
Image credit: Shutterstock/ hyotographics